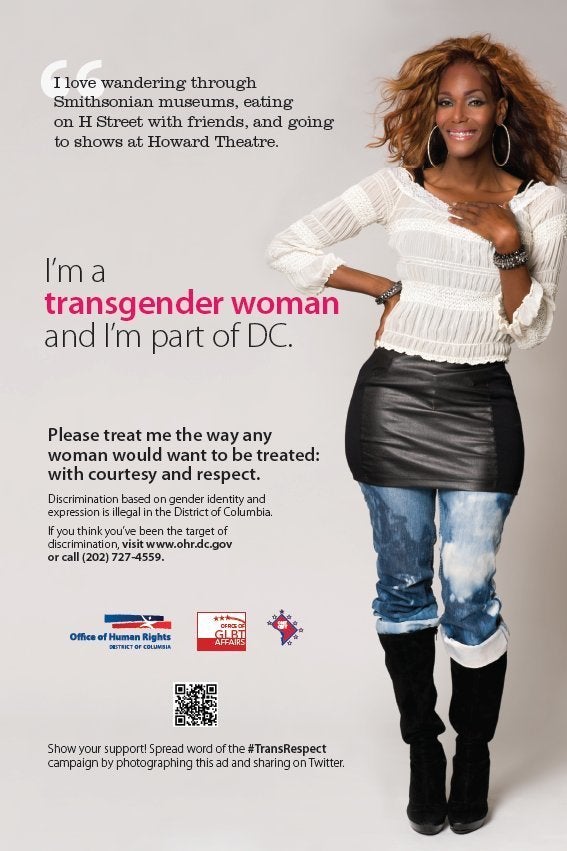 D.C.'s transgender residents are the focus of a groundbreaking new " Transgender And Gender Identity Respect" ad campaign aimed at promoting respect for the city's gender-non-conforming community.
The five-ad series, set to appear throughout Washington, D.C. this fall, shows community members along with quotes detailing personal details or their favorite activity in the city. "Some think I should dress like a woman," Ashley, a participant, notes in one ad. "Some think I should dress like a man. I may not fit some ideas about gender, and I am a proud part of DC. Please treat me the same way any person would want to be treated: with courtesy and respect."
Officials at D.C.'s Office of Human Rights, which produced the "Respect" campaign, say the ads were developed in response to incidents of violence and cultural misunderstandings the city's transgender community faces each day. "We put forth a powerful and optimistic message because of the courageous community members featured in the ads, but those of us involved in the campaign's development were consistently focused on our primary goal: to reduce the discrimination faced by transgender and gender non-conforming people," Gustavo Velasquez, Director of the D.C. Office of Human Rights, said in an email statement.
Organizers are also emphasizing the campaign's significant social media component. Not only can additional information and footage from the campaign be found on the Office of Human Rights' official Facebook page, but an exclusive Twitter hashtag -- #TransRespect -- has also been created.
Check out the photos from D.C.'s "Transgender and Gender Identity Respect" campaign below: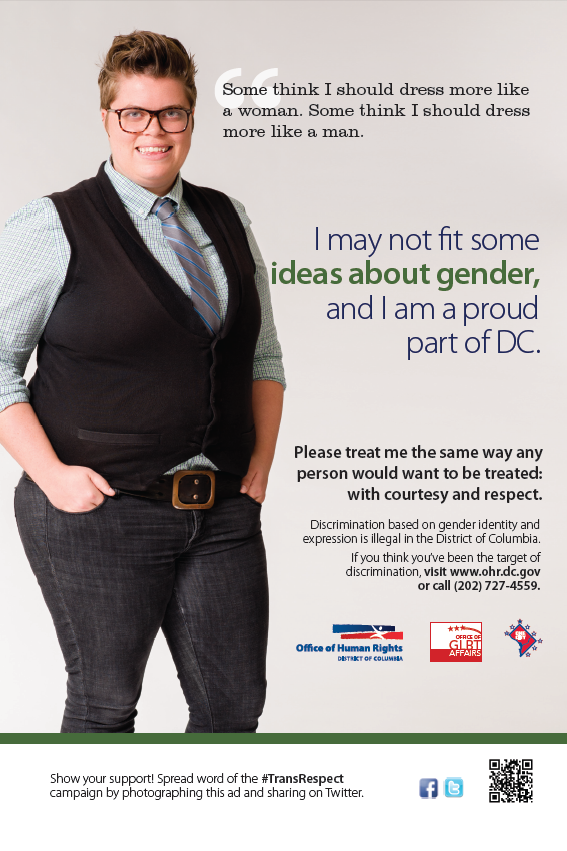 DC Transgender Citizens Campaign
Popular in the Community