Washington Gov. Jay Inslee (D) signed a bill Wednesday that bans youth "conversion therapy," the medically discredited practice of trying to change a person's sexual orientation or gender identity.
The new law means licensed health care providers won't be allowed to use the so-called therapy on anyone under 18.
It's another win for proponents of LGBTQ rights, who consider the practice to be dangerously abusive.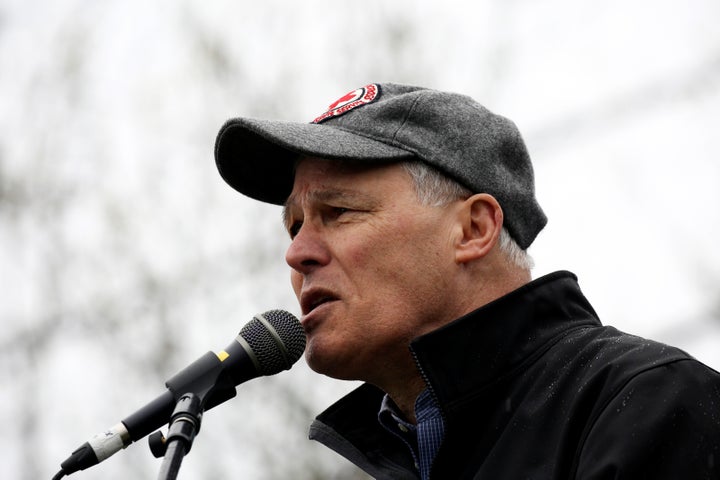 "Banning conversion therapy sends a loud and unequivocal message to LGBTQ youth: there is nothing wrong with you," Washington state Sen. Marko Liias (D), the openly gay lawmaker who sponsored the bill, said in a statement.
"As a community, we love and support every person and we celebrate the diversity that makes us stronger. I am proud that Washington is standing up for our queer youth and I look forward to the day that these monstrous practices are illegal in every state," he said.
Similar legislation is pending in other states, with one measure passing the Maryland state Senate on Wednesday.