Washington state joins Colorado Tuesday in allowing the sale of recreational marijuana to adults, delivering another sharp blow to the federal government's long war on drugs.
Washington's Liquor Control Board issued 24 retail marijuana business licenses on Monday, and some retailers said they would open on Tuesday. The state licensed about 80 marijuana producers and processors in March, but there has been concern there hasn't been time to cultivate enough cannabis for the retail debut, raising the possibility of shortages.
"Supply is going to be tight as this market launches," said Brian Smith, communications director for the Liquor Control Board, the agency charged with regulating the nascent retail marijuana market. "This is an emerging market that doesn't exist anywhere in the world. It's a lot different than Colorado. And just like Colorado did when it first opened up, it had some shortages, but Washington's supply system is very robust and in a little bit of time all those suppliers will be feeding into the retail chain and there will be a lot."
Washington's LCB opened the retail application process in November, and was flooded with about 7,000 applications within 30 days.
Few of those hopeful applicants will open retail shops. The LCB capped the number of retail marijuana stores at 334. And, as in Colorado, there are dozens of local bans and moratoriums on recreational marijuana shops, so it may take time for all the new retail outlets to open.
Seattle's Cannabis City, the only licensed marijuana shop in Washington's largest city, will be open with about 10 pounds of pot to sell, owner James Lathrop told The Huffington Post. "We''ll be selling in the $15 to $20 range per gram," Lathrop said. "We expect to sell out that day."
It's likely that many, if not all, of Washington's new shops could sell out. Several of Colorado's nearly 40 shops that opened after recreational sales began Jan. 1 ran low or completely ran out in the early days, at prices similar to Lathrop's.
Colorado and Washington were the first U.S. states to approve adult-use marijuana in 2012. Colorado's first retail marijuana shops opened to long lines and high sales. In the first week, Colorado shops raked in more than $5 million. To date, with more than 100 shops now open, recreational marijuana retailers have generated sales of about $70 million.
In Colorado's first five months of legalization, crime in Denver has been down, but state tax revenue has soared. Since Jan. 1, nearly $18 million has been added to state coffers in recreational and medical marijuana tax and licensing fees. Medical marijuana has been legal in Colorado since 2000.
"Washington and Colorado are leading the way, and it won't be long before more states follow," Mason Tvert, director of communications for Marijuana Policy Project, said in a statement. "Americans are fed up with the failed policy of marijuana prohibition. Voters and elected officials around the country have been waiting for viable alternatives, and now they can see what they look like in practice. It's clear that regulating marijuana works."
Marijuana remains illegal under federal law and the U.S. Drug Enforcement Administration classifies the drug as one of the "most dangerous." Nevertheless, support for marijuana legalization appears to be growing. Besides Colorado and Washington's recreational marijuana laws, 23 states and the District of Columbia have legalized marijuana for medical use, and about a dozen others are likely to legalize cannabis in some form in the coming years.
Before You Go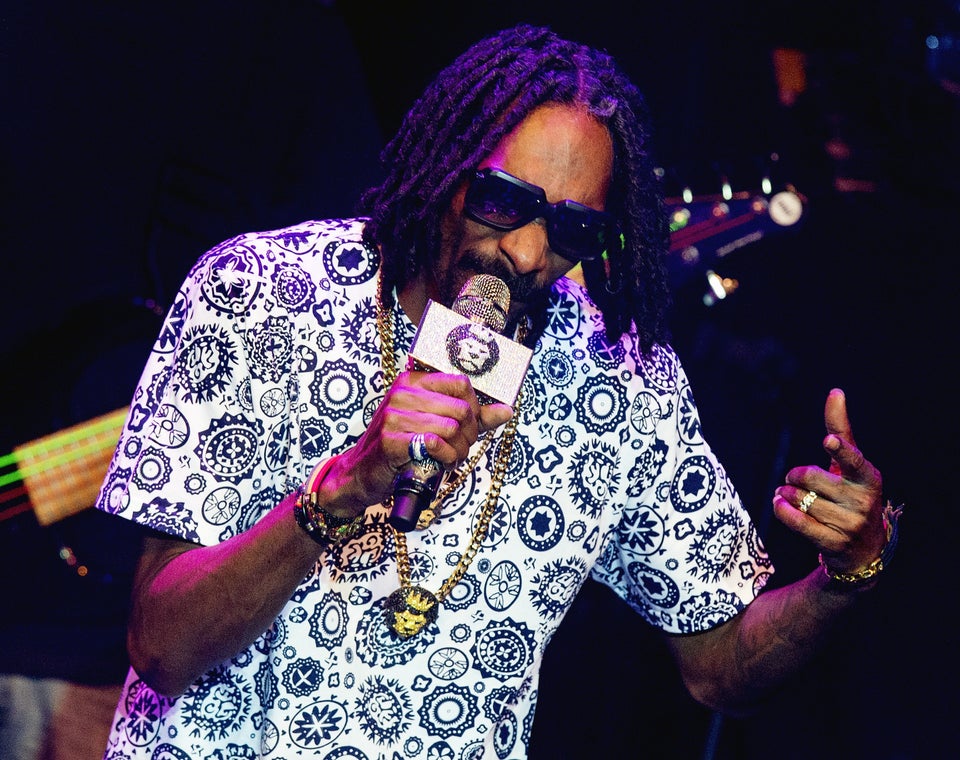 Top 50 Most Influential Marijuana Users
Popular in the Community