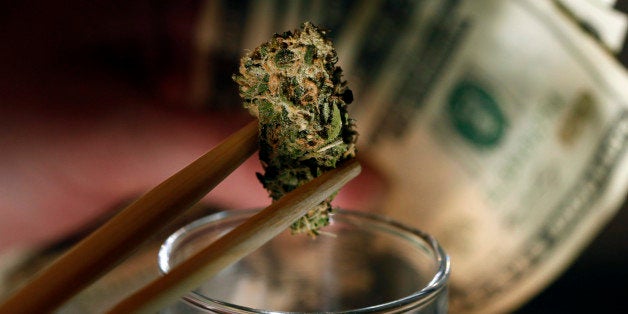 Washington state raked in more than $70 million in taxes during its first year of legal and regulated marijuana sales.
The Washington State Liquor Control Board, the government body charged with overseeing the state's marijuana industry, reports that state pot shops sold more than $257 million worth of marijuana, generating more than $64 million through July 1 thanks to the state's marijuana excise tax.
Add in local sales and other taxes, and Washington's state and local governments have collected more than $70 million, according to The Associated Press -- roughly doubling the state's original marijuana tax revenue forecast of $36 million for the first year of sales.
"These impressive numbers are likely to catch the eyes of policymakers in other states that could use a little help closing their budget gaps," Tom Angell, chairman of the advocacy group Marijuana Majority, told The Huffington Post.
"While this amount of money isn't nearly enough to run a whole state with, these are real dollars that can now be spent on things like schools, healthcare and road repair instead of going straight into the pockets of the drug dealers who controlled the marijuana market prior to legalization," Angell added. "And this is only the first year. Expect to see even more revenue generated -- and more jobs created -- in the next few years."
Here's a look at rising marijuana sales and taxes in Washington state in the last year:
Despite the state's slow start getting its regulated pot industry off the ground and early concerns about marijuana shortages, the Evergreen State topped Colorado's first-year marijuana tax revenue of about $44 million. While voters in both states legalized recreational marijuana in 2012, Colorado became the first state -- and first government in the world -- to regulate marijuana production and sales when its first shops opened on Jan. 1, 2014. The first marijuana shops in Washington state didn't open until July of that year.
Since then, marijuana sales have increased steadily across the state. The state Liquor Control Board reports that the state's marijuana businesses are selling nearly $1.5 million in marijuana per day from about 160 retailers statewide, as of July 1. Here's what average daily sales looked like in the past year:
In the first year of legalization, Washington state's marijuana businesses sold more than 22,000 pounds of marijuana and 700,000 marijuana-infused edible products, including both solids and liquids. Meanwhile, state cultivators harvested nearly 60,000 pounds of marijuana flower.
The state has approved more than 6 million square feet of plant canopy to produce marijuana to date, according to data HuffPost received from Brian Smith, the communications director for the state Liquor Control Board.
Besides Washington and Colorado, two more states -- Oregon and Alaska -- as well as the District of Columbia have legalized marijuana for recreational purposes. While Oregon's new law went into effect just last week and Alaska's went into effect in February, the first shops in both states aren't expected to open until 2016.
Legal marijuana is the fastest-growing industry in the United States, a recent industry report found, and if the trend toward legalization spreads to all 50 states, marijuana could become larger than the organic food industry.
Marijuana remains illegal under federal law.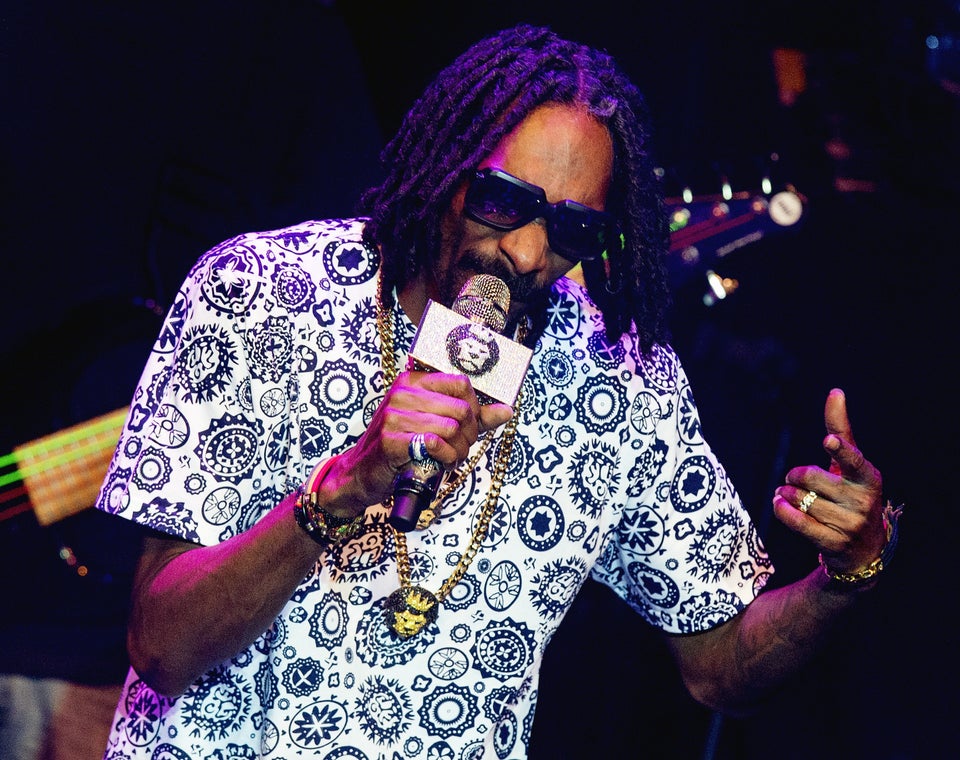 Top 50 Most Influential Marijuana Users
Popular in the Community