 Washington state completed its first day of legal, recreational marijuana sales -- and the world did not end.
Despite fewer than 10 shops opening across the state and concerns about a possible shortage of legal marijuana, the handful of open shops were met with throngs of exuberant shoppers and resulted in thousands of bags of weed sold.
"We had a line out the store, around the block, for most of the day," John Evich, an investor in Top Shelf Cannabis in the city of Bellingham, told The Huffington Post. Top Shelf Cannabis, the state's first official retail outlet to sell the drug legally, opened at 8 a.m. Tuesday. Evich said that while total revenue for the day from each register in the shop was still being calculated, the store processed about 1,100 transactions and saw about 2,500 shoppers in the store.
Top Shelf was able to secure about 18 pounds of retail cannabis for opening day, Evich said, and had sold well over 2,000 grams by the time the shop closed at 10 p.m.
Seattle's only dispensary, Cannabis City, opened at "high noon" on Tuesday with about 10 pounds of marijuana to sell. Owner James Lathrop told HuffPost last week that he expected his shop to sell out. But while he served more than 700 shoppers on Tuesday, Lathrop told Seattle PI's "Pot Blog" they "still have plenty for tomorrow and the next day."
Altitude dispensary, the only marijuana shop to open in rural Prosser, about 200 miles southeast of Seattle, opened early Tuesday morning, but closed mid-day -- not because the shop ran out of product, but because it decided to cap its total shoppers for the day at 300, each limited to single-gram purchases.
"We are the first shop in this area and we wanted to be able to serve all the people in it, this way we'll be able to stay open all week," said Manel Valenzuela, spokesman for Altitude. The shop plans on keeping staggered hours and likely will continue to cap the total amount of shoppers each day until marijuana supply is more readily available.
"The turnout, the process, the customers -- it was an awesome experience, a very positive environment," Valenzuela said. He noted that law enforcement was present nearby and patrolling during the day, but stopped about one or two hours after the shop opened and it was clear everything was proceeding peacefully.
"We had one, maybe two protestors," Valenzuela added. "But they left after about 15 minutes."
Freedom Market, a dispensary about 130 miles south of Seattle in the city of Kelso, faced long delays in getting its shop open on Tuesday due to supply problems.
"We thought we were going to open at noon, with a delivery at 11:30 that morning, but due to a series of problems that the producers had getting the product to us, our marijuana didn't arrive until 8:30 p.m.," Kathleen Nelson, Freedom Market's owner, told HuffPost. Nelson said she ordered pizzas for the roughly 100 loyal shoppers who waited all day to get an opportunity to legally purchase marijuana for the first time in the state.
"We started selling around 9:30 p.m. and had a steady stream of customers until about midnight," Nelson said, adding that the shop started with more than one pound of marijuana to sell and by the end of the night had sold about half of its supply.
"It was great and exciting, it was a wonderful day, despite all of the delays," Nelson said. "We'll open again Wednesday and have some more product coming in Thursday. It may be rough for about a month or so, but by August when more producers come online, the supply problems should get much better."
The first retail marijuana-growing licenses weren't issued until March of this year by the state's Liquor Control Board, the agency charged with regulating the nascent industry. That left only a few months for producers and processors to grow enough weed to supply the stores that would be open on Tuesday. Only 79 licenses for marijuana producers and processors had been approved by the time the first shops opened this week.
Unsurprisingly, that low supply of product raised prices. Legal marijuana was selling as high as $25 to $30 a gram, shop owners told HuffPost. But supply held steady for all the shops, none of which sold out by end of day and all of which were expected to be open again Wednesday.
Only five retail marijuana shops, out of a total of 24 licensed shops statewide, were able to open on the first historic day of sales. A sixth shop, 2020 Solutions, located in Bellingham, was unable to open as expected due to some problems with state-licensed marijuana processors, according to the Bellingham Herald.
In November 2013, the LCB opened the application process for retail marijuana businesses. Unsurprisingly, there was a flood of applications.
"We had a 30-day window beginning Nov. 20 and [the applications] just poured in," recalled Brian Smith, communications director for the state Liquor Control Board. "We received somewhere in the neighborhood of 7,000 applications."
The LCB has stopped accepting applications and capped the number of recreational marijuana shops at 334. But just as in Colorado, there are dozens of local bans and moratoriums on recreational marijuana shops across the state, so it may take some time for all those state-allotted retail outlets to open.
In 2012, Colorado and Washington became the first U.S. states to approve adult-use marijuana. Colorado's first retail marijuana shops opened in January and have since seen soaring revenue. In the first week, the first several dozen shops in Colorado collectively raked in more than $5 million. To date, with more than 100 shops now open, recreational marijuana retailers have generated sales of about $70 million.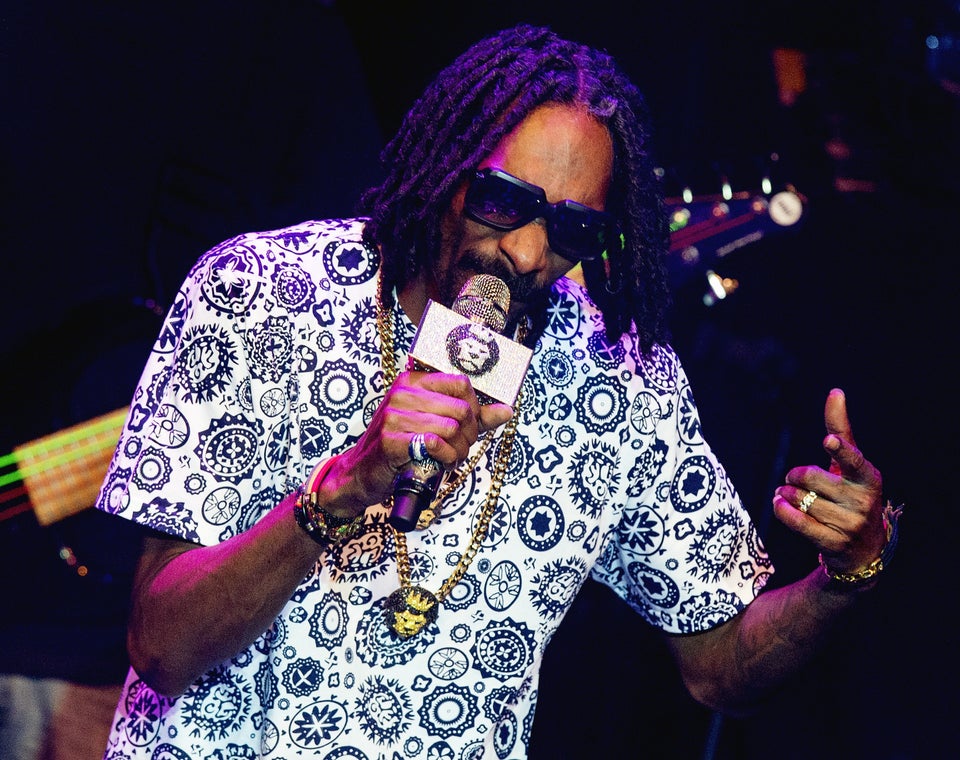 Top 50 Most Influential Marijuana Users
Popular in the Community