Shortly after the rare 5.8 earthquake in Virginia rattled Washington D.C. Tuesday, a Park Service spokesman said there was "absolutely no damage" to the Washington Monument.
Robert Vogel, superintendent of the National Mall and Memorial, said in a statement: "The Washington Monument is one of America's most important landmarks, and we will do whatever it takes to ensure that it is restored completely and correctly."
The monument was not the only structure affected. The National Cathedral sustained damage worth an estimated millions in repairs.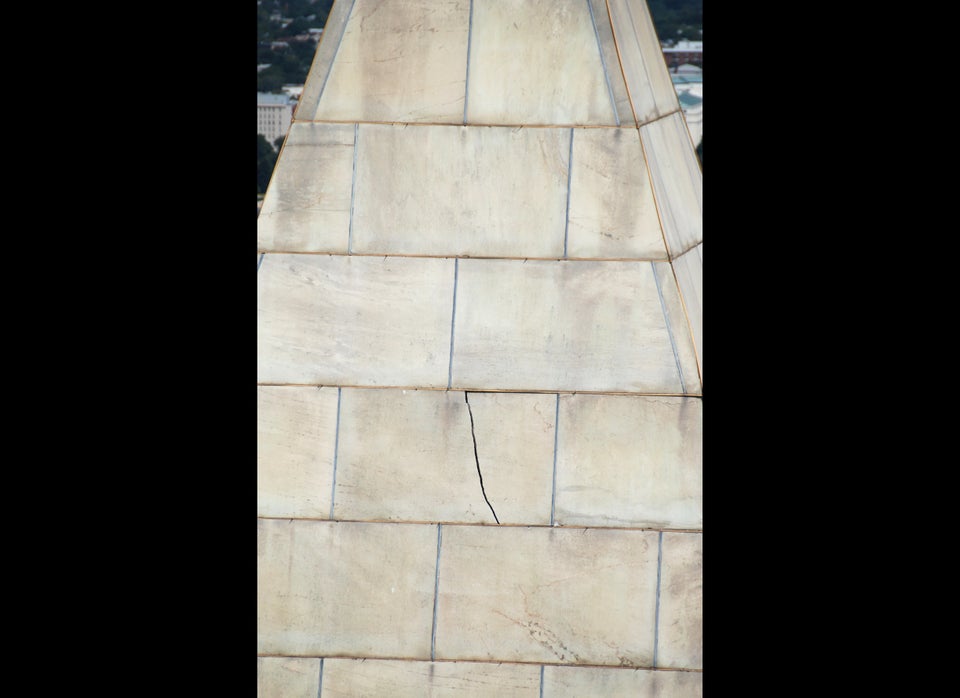 Washington Monument Earthquake Damage
Popular in the Community