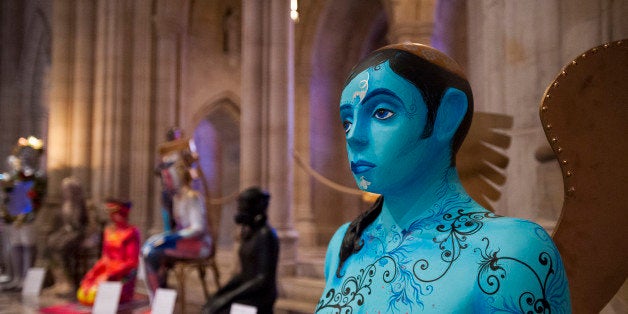 An interfaith arts exhibit has found a temporary home in the Washington National Cathedral with the aim of building bridges between religions, nationalities, ethnicities and geographies.
'Amen: A Prayer for the World' is the result of a partnership between the Cathedral and CARAVAN, a Cairo-based interfaith arts festival. On display at the Cathedral from August 31 to October 6, the exhibition features 48 fiberglass sculptures, painted by 30 Muslim and Christian Egyptian artists and 18 Christian and Jewish western artists.
Read a statement below by CARAVAN founder and president Rev. Canon Paul-Gordon Chandler:
CARAVAN, an international intercultural and interfaith arts non-profit, begun in 2009 in Cairo, Egypt, has the objective of building bridges through the arts between the creeds and cultures the Middle East and West. One of the flagship initiatives of CARAVAN is the globally recognized interfaith CARAVAN Exhibition of Visual Art and Festival. This unique exhibition brings together many of the Middle East's and West's premier and emerging artists to enhance understanding, respect, and deepen friendship between those of different faiths and cultures through the arts.
Each year the CARAVAN interfaith arts exhibition has garnered attention from the international press, media and art world, attracting thousands of visitors. In this 2014 CARAVAN Exhibition of Visual Art, 48 participating artists (of Muslim, Christian and Jewish backgrounds) have been given a life-size fiberglass sculpture in one of four poses of prayer to paint or decorate as they wish.
The 'model' for the sculptural prayer form is Amun, the deity of ancient Thebes in the 11th dynasty (c. 21st century BC) who is considered the first to develop religion toward monotheism. The four sculptural forms therefore communicate a modern essence of Amun, each depicted with his face. In this exhibition the historic figure of "Amun" is being associated with the word "Amen," an affirmation commonly used to conclude Christian, Muslim and Jewish prayers or blessings.
The theme for this CARAVAN exhibition, "AMEN-A Prayer for the World," is an aspirational expression of hope and goodwill coming "out of Egypt" for the peoples of the Middle East and the rest of the world.
It could not be timelier for this artistic intercultural and inter-religious initiative of peace-building, promoting a sectarian-free world.
Take a look at photos from the exhibit below: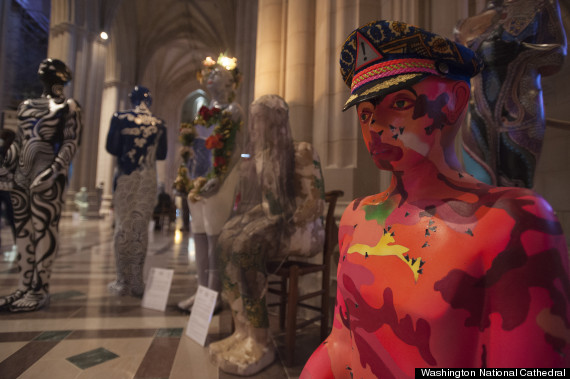 'Pink Camouflage' by Ammar Abou Bakr, Egypt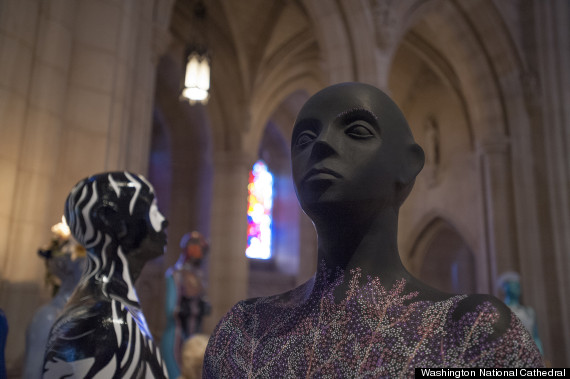 'Tree of Hope and Prayer' by Helen Zughaib, U.S.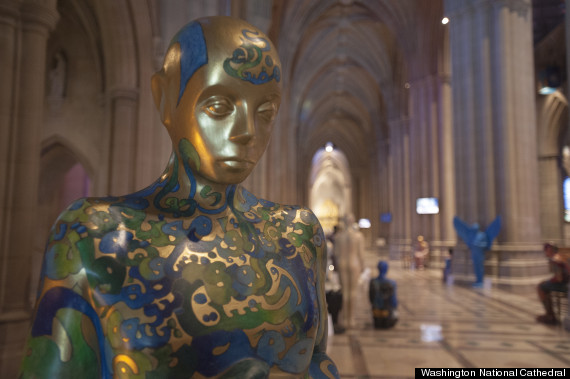 'The Hidden Meditation' by Mohamed Shaker, Egypt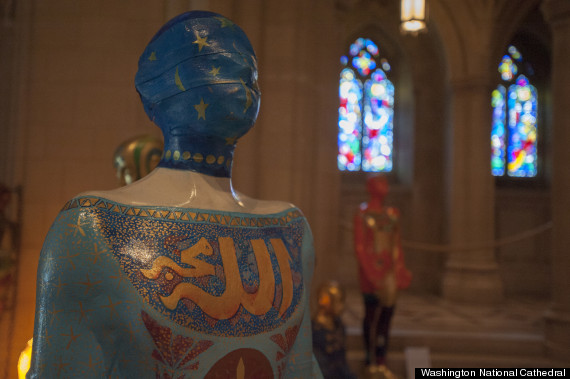 'Of Peace and Goodness' by Gamil Shafik, Egypt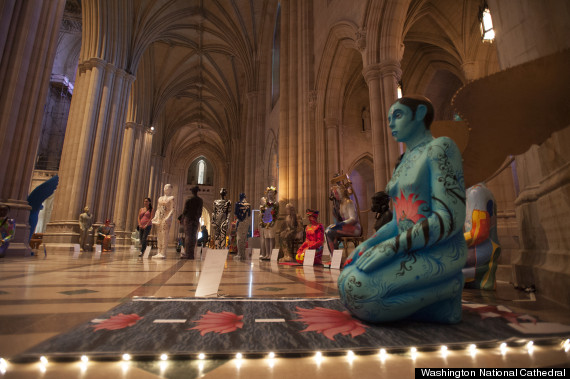 'Shekinim' by Siona Benjamin, U.S.
Support HuffPost
The Stakes Have Never Been Higher
Related
Before You Go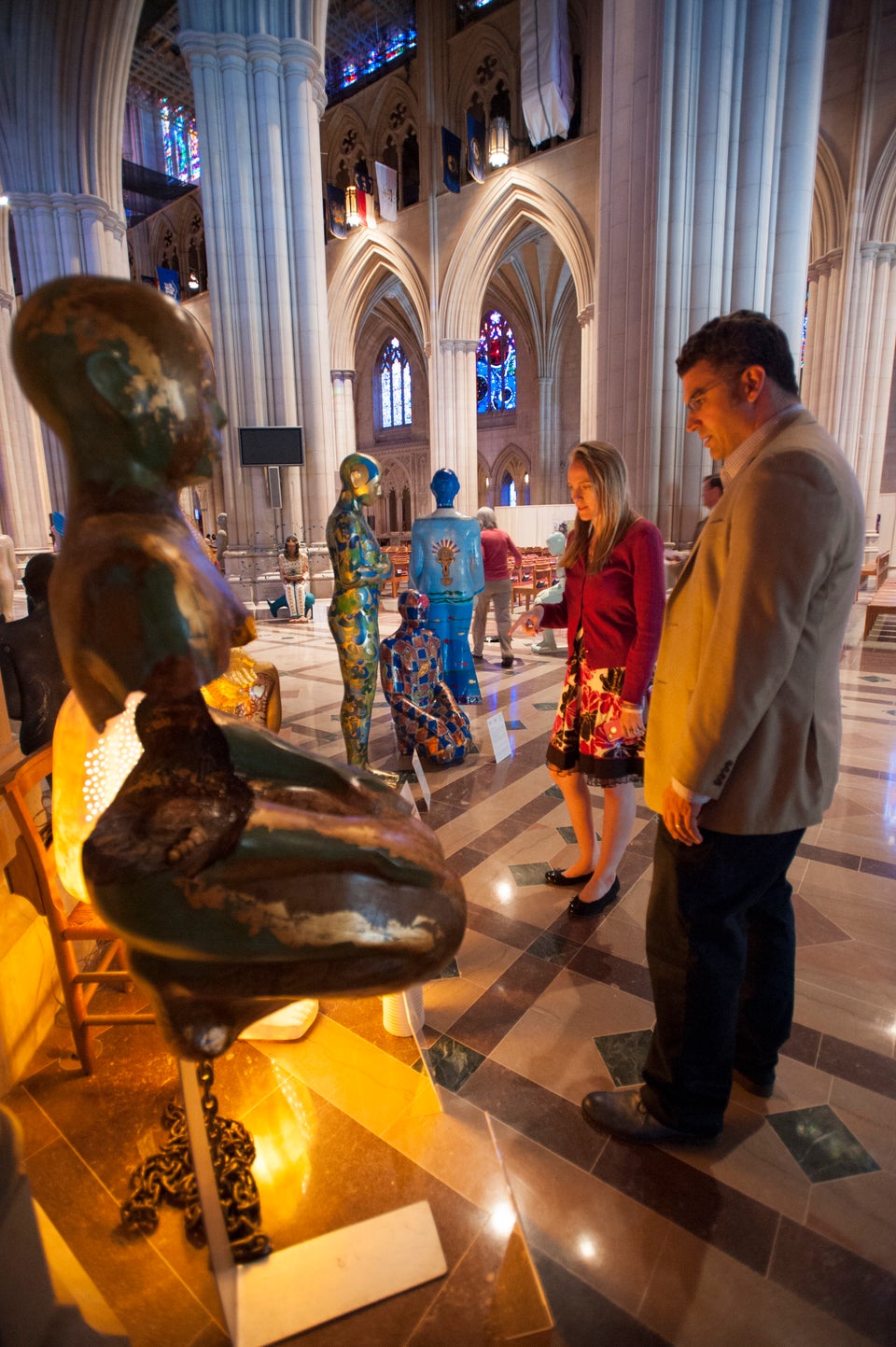 Washington National Cathedral 'Amen' Exhibit
Popular in the Community