The Washington National Cathedral rang bells at noon today to celebrate the Supreme Court rulings that signified the end of the Defense Of Marriage Act and Prop 8.
Rev. Gary Hall, Dean of the Cathedral, released a statement soon after the rulings were announced voicing his satisfaction:
"We are ringing our bells at the Cathedral to celebrate the extension of federal marriage equality to all the same-sex couples modeling God's love in lifelong covenants. Our prayers for continued happiness are with them and with all couples who will be joined in matrimony in the years to come, whether at Washington National Cathedral or elsewhere."
Dean Hall has been instrumental in the changing attitude of the Cathedral towards same-sex marriages announcing in January of this year that the National Cathedral will officially perform gay marriages.
The Cathedral will be holding a special prayer service in celebration of the ruling at 7pm tonight, June 26 to which all LGBT people and allies are invited.
Before You Go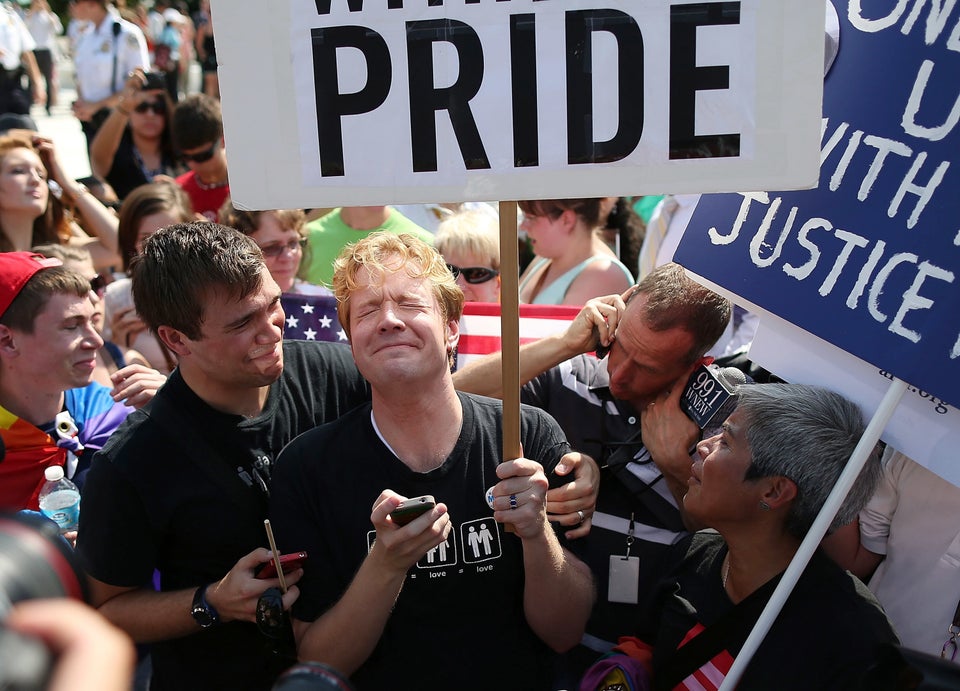 SCOTUS Decisions On Prop 8, Defense Of Marriage Act
Popular in the Community