As states face mounting criticism for rushing to grade teachers based on students' standardized test scores, they confront a crucial choice: Move ahead full-speed on teacher evaluations, or slow down to calm teachers and ensure permanent changes take root.
But for those who choose to slow down, there likely will be consequences -- including the resurrection of a law whose name stirs fear in teachers nationwide. Most recently, these tensions peaked in Washington state -- and the resolution will show other states whether U.S. Secretary of Education Arne Duncan is serious about holding states to their promises.
Earlier this week, Republicans and Democrats in Washington's state legislature killed a bill that would have brought it into compliance with the federal government's requirements for escaping part of the No Child Left Behind Act. Unless the state takes other action, it may face No Child Left Behind's cumbersome requirements yet again.
Current Washington law says new teacher evaluations can rely on state standardized tests. The bill that had been under consideration would have instead required teacher evaluations to use state standardized testing data, instead of local tests. The bill failed with bipartisan opposition -- despite the U.S. Education Department's warning that failing to expand the use of standardized testing in teacher evaluations may cause the return of No Child Left Behind.
Congress so far has failed to rewrite No Child Left Behind -- the George W. Bush law that mandated standardized testing for students and consequences based on those scores -- leaving the law's onerous requirements in place. As a result, in 2011 the Obama administration invited states to apply for waivers. The application process involved agreeing to Obama-backed education reforms, including teacher evaluations, in exchange for more flexible accountability systems.
That swap, Duncan argued, would help ailing school districts free money. Under No Child Left Behind, persistently failing schools had to set aside 20 percent of a funding stream to pay for tutoring. But with a waiver, that money could be used for other purposes.
Most states applied for waivers. Washington earned its waiver with the condition that it ultimately finalize its teacher evaluation system. In August 2013, though, the U.S. placed Washington on notice, saying it faced a "high risk" of losing its waiver over the evaluations.
Under the waiver guidelines, Washington can't just recommend the use of state testing data in teacher evaluations. It must mandate it. Kansas, Oregon and Arizona also have been placed on "high-risk" status. The Education Department gave these states one more year to satisfy the conditions before revoking their waivers.
The U.S. has made it clear that failure to fix the issue may send Washington back to 2002-style No Child Left Behind education policy. That would mean, according to Nathan Olson, a spokesman for the Washington Office of Superintendent of Public Instruction, "a lot of potential for confusion."
The state would likely have to revert to the older, cruder measure of assessing schools and sanctioning them for their performance. Under No Child Left Behind, 100 percent of schools are supposed to be fully proficient in reading and math. What's more, Washington districts could suddenly lose $38 million to $44 million that was freed up by ending the mandatory tutoring set-asides.
So legislators prepared a fix that would make the new law compliant with the waiver requirements. But by Tuesday, Republicans and Democrats in the state senate -- many of whom supported earlier versions -- voted it down, missing a key legislative deadline.
Some education groups, such as Stand for Children, decried the vote, fearing the effects of losing the waiver.
Others rejoiced. The Washington Education Association, a state affiliate of the nation's largest teachers union, the National Education Association, wrote on its website that the bill was "misguided" and "politically motivated."
The union wants to figure out a solution that buys the state more time to maintain its waiver while working out teacher evaluations, said WEA spokesman Rich Wood. Making the change now, he said, would hurt students because Washington is changing its standardized tests next year to align with the Common Core, and "there's no proof that linking the state tests to teacher evaluations will do anything to help kids."
Wood said the union thinks killing the teacher evaluation bill was worth the risk that the state will lose its waiver. "The [set-aside] money will still be dedicated to low-income students," he said. "We don't think that we should be making education policy decisions based on politics."
Education Department representatives didn't immediately respond to requests for comment.
Sen. Patty Murray (D-Wash.) "can't offer any blanket assurances that the waiver will be granted," but "she is committed to continuing to advocate for its extension because she understands the impact losing it would have on schools," said Matt McAlvanah, a spokesman.
Gov. Jay Inslee (D) is slated to meet on Sunday with Duncan.
CORRECTION: Based on information provided by Inslee's office, this article originally stated that Inslee planned to meet with Duncan on Monday. Inslee's office has since clarified that the meeting will take place on Sunday.
Support HuffPost
The Stakes Have Never Been Higher
Before You Go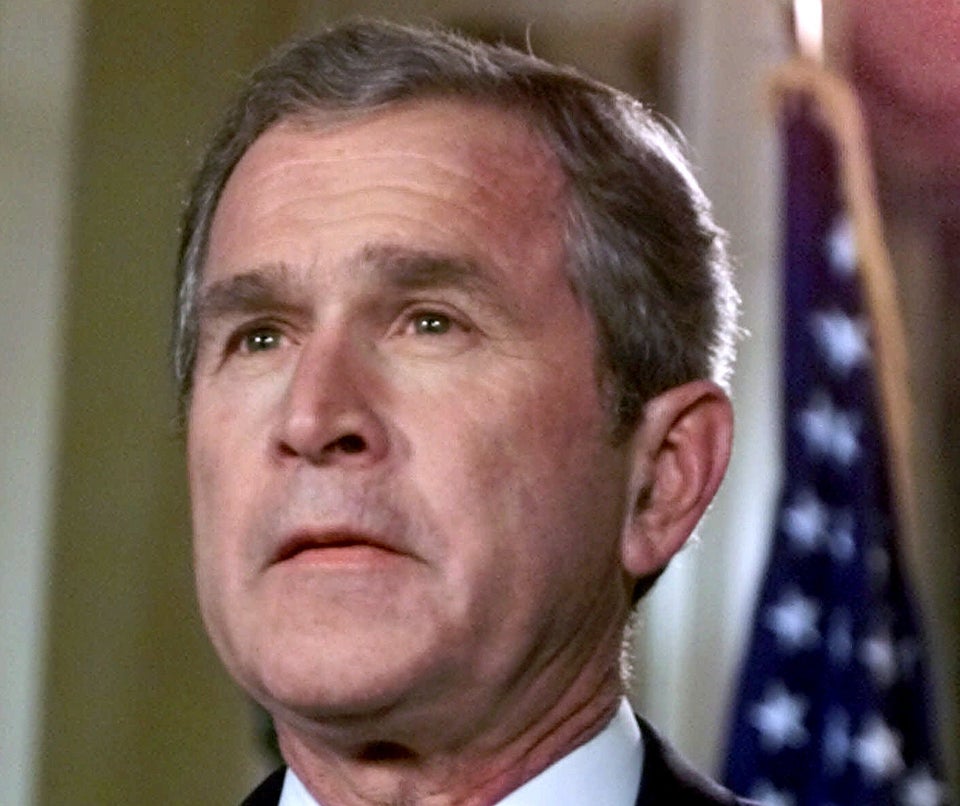 George W. Bushisms Over The Years
Popular in the Community