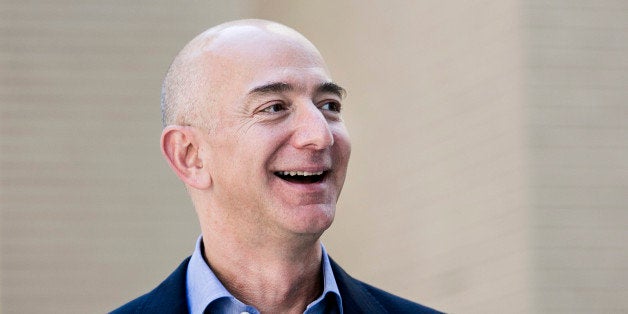 NEW YORK -- The Washington Post reached a milestone Monday that would've seemed unthinkable amid the succession of newsroom buyouts in recent years: 50 new hires in 2014.
"No, you haven't been imagining it: There ARE lots of new faces around the newsroom," senior editor Tracy Grant wrote in a memo obtained by The Huffington Post. "In fact, this month we will mark our 50th new hire so far this year. Yep, you read that right."
Executive editor Marty Baron announced in January that his primary goals were "growth and digital transformation" and management has followed through with a spate of new hires. Such investment is possible since billionaire Amazon chief Jeff Bezos purchased the paper last fall.
While the departure Ezra Klein and several Wonkbloggers to Vox Media garnered headlines and prompted chatter among media watchers, the Post has steadily replaced those leaving, increased staff in other departments and even opened a design and development office in New York City.
"We've talked a lot about the need to grow," Baron said in an interview with HuffPost. "We've said that in order to grow, we have to look outside our own immediate region and the only opportunity for growth is digital. We are looking at growth opportunities around the country."
The expansion up the Acela corridor is significant given that the Post closed its New York bureau, and two other domestic outposts, in 2009. And in another sign of renewed national ambitions, The Post announced plans Monday to hire a reporter based in Silicon Valley, one of three planned additions to the Financial staff.
Baron said the Post isn't looking to reconstitute its old national bureaus, but "in selective instances, where we think we could use somebody, we're trying to fill those kind of positions."
"We think it's important to have someone in Silicon Valley covering the world of technology because it affects us all and we have to be there," he added. "It's changing the world."
Since Baron took over in 2013, the Post has received some of journalism's highest honors. The Post won two Pulitzer Prizes last month, including for its coverage of the National Security Agency, and won Polk Awards in February for national security, national and political reporting.
It's impossible to quantify morale, but at least anecdotally, based on several recent conversations with Post staffers, there's a greater sense of hope for the paper's long-term future. Such enthusiasm spilled out Monday on Twitter, with The Fix editor Chris Cillizza saying there's "no more exciting place to work in journalism right now."
The Post may be in a bit of a honeymoon period and it can be expected that Bezos will want to see tangible results from the increased investment. Baron acknowledged that the Post needs to demonstrate growth following the staff expansion.
"Nobody would make any investment without expecting any return in the long run," Baron said. "It's not a charity."

Related
Popular in the Community