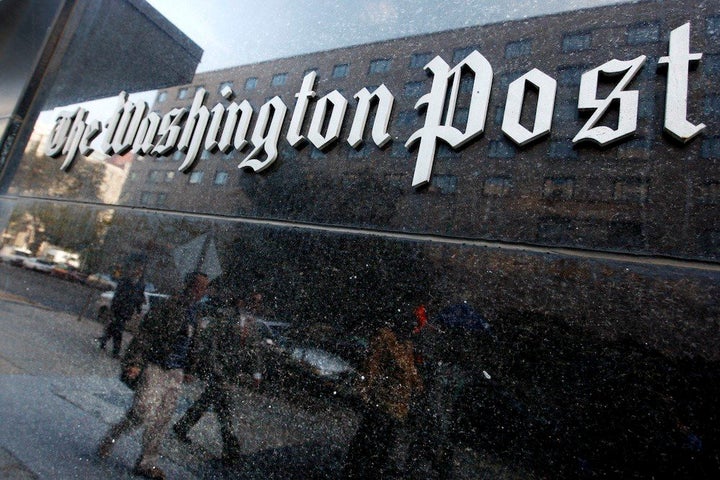 NEW YORK -- The Washington Post will soon close all the paper's regional bureaus except for those in Annapolis and Virginia, in a move its management says is about "office space" and not "personnel or coverage."
Fredrick Kunkle, the newsroom's union representative, broke the news of management's plans Thursday on a private Washington Post Guild Facebook page, and the paper's top editors confirmed the changes in a staff memo obtained by The Huffington Post. Executive editor Marcus Brauchli, along with managing editors Raju Narisetti, Liz Spayd and Vernon Loeb, signed the memo below:
Colleagues, you will have heard reports that we have decided not to renew leases on some of our suburban offices when they come up starting next year. This is about office space, not personnel or coverage. We are doing this because we have more space than we use in many places, not because we are retrenching. Indeed, we may decide in some cases to take smaller offices in the same communities, and we will retain our existing bureaus in Richmond and Annapolis. With the savings from ending unnecessarily expensive leases, we will invest in technology that will enable us to file from anywhere, at any time, to any platform. We are maintaining staffing levels in the suburbs. In addition, reporters from our 15th Street newsroom continue to cover regional stories.

The backdrop here, as most of you know, is that we have been investing in regional coverage recently. We have rebuilt our schools team and now have staff reporters on each of the major districts in our area. We have added top-end bloggers covering Fairfax and Montgomery Counties, as well as the District. We've just launched On Faith Local, a supplement to our very successful On Faith site, focused on religion in this area. And we've started TheRootDC.com, a terrific new site that's covering the African-American community across the region.

Re-assessing our need for leased space in the suburbs will have no adverse impact on our coverage of the region and will, rather, create savings that will ultimately benefit our readers.

Marcus Liz Raju Vernon
In recent years, the Post -- like other major metropolitan papers facing tough economic conditions -- has tried cutting costs. It has gone through several buyouts to trim newsroom staff and, in late 2009, closed its national bureaus in New York City, Chicago and Los Angeles.
Brauchli said then that "at a time of limited resources and increased competitive pressure, it's necessary to concentrate our journalistic firepower on our central mission of covering Washington and the news, trends and ideas that shape both the region and the country's politics, policies and government."
The Post will continue focusing on the D.C. metro area, but now without physical bureaus in nearby locales such as Montgomery Country, Md., Prince George's Country, Md, Loudoun County, Va., and Fairfax, Va.
Related
Popular in the Community