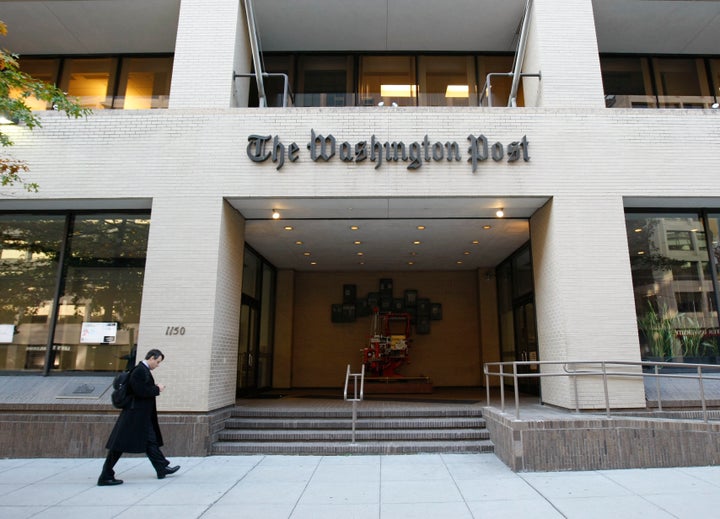 Washington Post writer Elizabeth Flock resigned last week after an editor's note ran above her blog post stating that a "significant ethical lapse" had occurred from failing to appropriately credit a source.
Editors added a note above Flock's post titled, "Report: NASA's Viking robots may have found life on Mars in 1976," stating that an earlier version of the post "made inappropriate, extensive use of an original report by Discovery News." The note also said that the post failed to credit Discovery News as the post's primary source. "This was a significant ethical lapse and not in keeping with our journalistic standards. We apologize to Discovery News," the note said.
This is not the first time that an editor's note has been added to Flock's post. In December 2011, Flock came under fire for a post she wrote titled, "Mitt Romney is using a KKK slogan in his speeches." The editor's note above that piece stated that the post "contains multiple, serious factual errors that undermine its premise." The note also acknowledges that The Post "should have contacted [GOP candidate Mitt Romney's] campaign for comment before publication."
A blog post of a similar nature resulted in MSNBC issuing a formal apology to Romney. MSNBC anchor Thomas Roberts picked up a story from blogger Joh Aravosis, who wrote that Romney's slogan "Keep America American" was one that happened to be used by the KKK in the 1920s. Roberts called the phrase "a central theme" and "rallying cry" for the notorious group. MSNBC's Chris Matthews formally apologized to Romney, calling the report a mistake.
After her resignation, Flock told Poynter that she "enjoyed online reporting" but "always sought a pure reporting position over one that involves aggregation."
Click over to Poynter to read more.
REAL LIFE. REAL NEWS. REAL VOICES.
Help us tell more of the stories that matter from voices that too often remain unheard.