WASHINGTON -- In the months leading up to the Iraq War, The Washington Post ran 27 editorials in favor of invasion, according to a count by veteran PBS journalist Bill Moyers. This week, around the 10-year anniversary of the war, it has yet to print any editorials or columns on the subject.
Media outlets have been publishing their Iraq War anniversary coverage on Tuesday and Wednesday of this week, since Americans learned that the U.S. invaded Iraq the night of March 19. The New York Times, for example, centered its coverage on Wednesday, with several op-eds on Iraq and an editorial looking back.
But so far, The Washington Post editorial page hasn't run a single column or editorial addressing the war. In an email to The Huffington Post, Fred Hiatt, the Washington Post's editorial page editor, said there will be "a couple of pieces coming this week."
In 2003, the Washington Post editorial board -- like many others in the media at the time -- supported the invasion of Iraq and viewed the war as inevitable.
"After Secretary of State Colin L. Powell's presentation to the United Nations Security Council yesterday, it is hard to imagine how anyone could doubt that Iraq possesses weapons of mass destruction," read a Washington Post editorial on Feb. 6, 2003.
On Feb. 23 of that year, the editors also praised President George W. Bush's conduct: "In the case of Iraq, the functioning of American democracy has been pretty straightforward. President Bush has been respectful of opponents, at least at home, as he should be on such a momentous issue."
The Washington Post has done more so far on the news side to mark the anniversary.
According to former Washington Post writer Howard Kurtz, from August 2002 until the invasion in March, there were approximately 140 front-page pieces in the paper making the Bush administration's case for war.
The cost of the war has been steep. The war lasted for nearly nine years, with 1,111,610 Americans serving in Iraq. According to Defense Department data, 4,488 of them died, while 115,376 Iraqi civilians were killed between 2003 and 2011 as sectarian fighting intensified.
Read more on The Huffington Post's Iraq War 10-year anniversary coverage here.
Related
Before You Go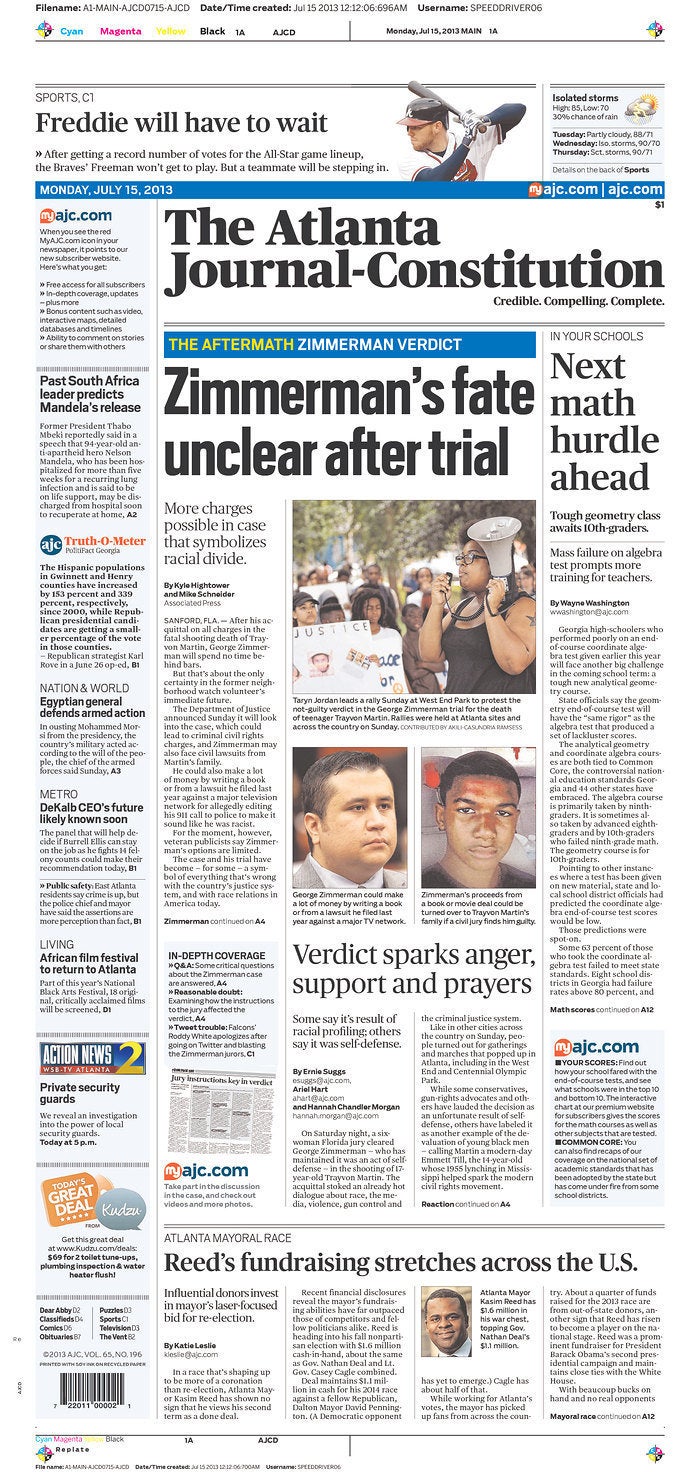 25 Biggest U.S. Newspapers In 2012
Popular in the Community