In a surprising twist on Thursday's "Morning Joe," Washington Post columnist Jonathan Capehart spontaneously jumped in and harshly grilled New Jersey Gov. Chris Christie on his position on gay marriage.
Christie was defending his decision to veto gay marriage in New Jersey and put it to a popular vote. He said that he has the "exact same position as the president" on civil unions. "My feet are firmly planted right next to President Obama's," he said.
Capehart, who had merely been on set for an earlier segment on Willie Geist's show, had apparently gasped at the remarks off-camera. Co-host Mika Brzezinski noticed his extreme reaction, and had him weigh in. Capehart's appearance seemed to catch Christie, who looked surprised, off-guard.
The columnist, who is openly gay, challenged Christie's claim. "The key difference between you and the President is while you support putting the civil rights of a minority up for a public referendum, the president is certainly not in favor of that," Capehart said.
Christie pushed back. "Has he said that?" he asked about Obama's position. "I haven't heard him say that…he's silent on the issue, like he's silent on every issue that's difficult for him."
Capehart insisted that that was not true. "He's not silent on this," Capehart countered. "The President and the Justice Department have made it clear that they believe that the so-called Defense of Marriage Act is unconstitutional." Then he asked whether Christie would support the legislation if he were president.
Christie tried to challenge Capehart's argument, but the columnist pressed him to answer the question. Capehart's persistence seemed to impact Christie, who said, "First of all, I used to be a prosecutor. I don't know if you did too, but I'm not going to be cross-examined by you this morning."
"I'm having fun trying," Capehart responded.
"And you're going to lose," Christie shot back. "So let's just move on."
Capehart would not let up, and Christie proceeded to say that he had made his position on gay marriage clear. "Let's have the President of the United States show some courage, come on this program, look into the camera like I'm looking into the camera, and state his position," he said. "At least I'm standing up to what I believe in."
Before You Go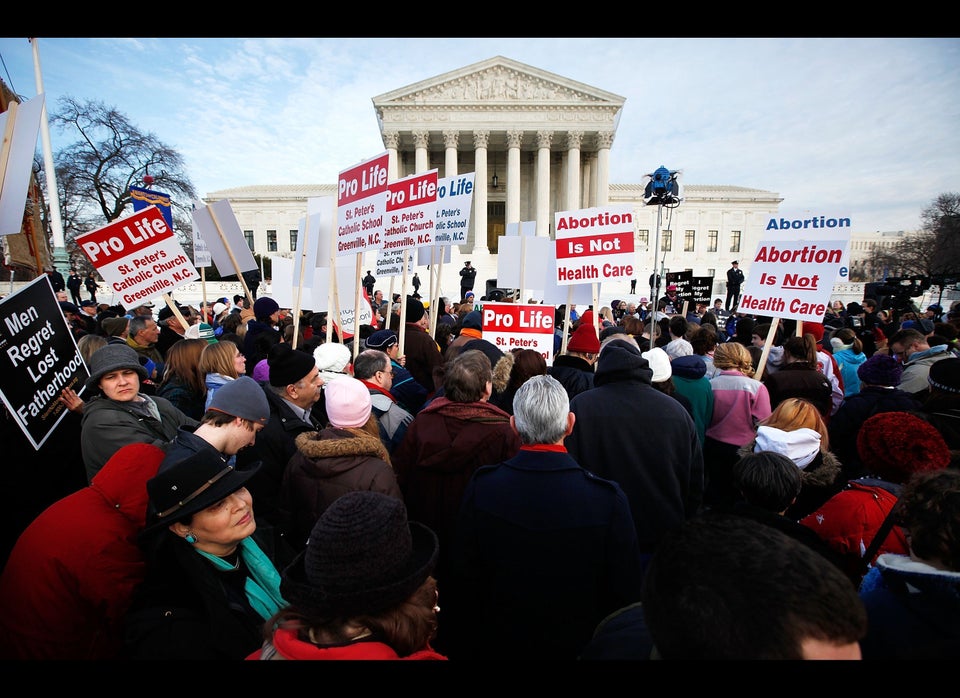 gop candidates on the issues
Popular in the Community