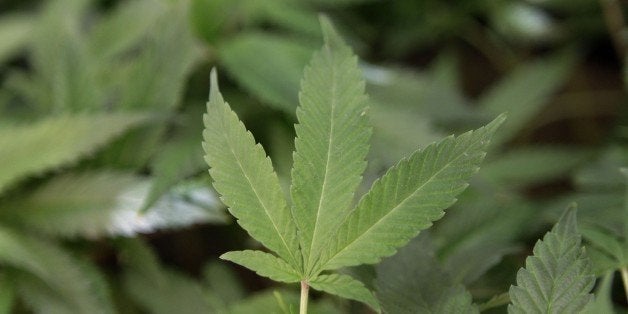 If you've ever been offered a job at The Washington Post, you know there's one undignified step in the hiring process that just about everyone goes through, no matter how many Pulitzer Prizes they've won: You have to pee in a cup.
The newspaper's long-standing policy of screening job seekers for drug use has puzzled many a Postie. After all, how much could a little off-duty, recreational weed really impact your ability to report the news or sell ads?
Well, Post management is now reconsidering that policy.
No, a stoner hasn't taken the helm of human resources. Rather, as of midnight Thursday morn, recreational marijuana became legal in the District of Columbia, where the Post's headquarters are located.
Asked if marijuana use could still preclude someone from working at the Post, a spokesperson for the paper said that the "Washington Post is reviewing its policy in light of the changes to D.C. law," without elaborating any further.
The Huffington Post does not know of any instances in which failing the test ended someone's job prospects, or which drugs The Washington Post screens for.
But a review just might be in order. It would be rather strange if D.C.'s criminal code were more forgiving of marijuana use than D.C.'s liberal paper of record. (As it happens, the paper ran an opinion piece on Thursday in which freelance journalist Gina Tron argued such screening should be scrapped by employers in general.)
Disclosure #1: Years ago, this reporter accepted a part-time job on The Washington Post's sports desk and passed the paper's drug screening, though not without considerable anxiety. Disclosure #2: This reporter's fiancee recently accepted a job at the Post and passed the paper's drug screening, but she never had anything to worry about.
Related
Popular in the Community