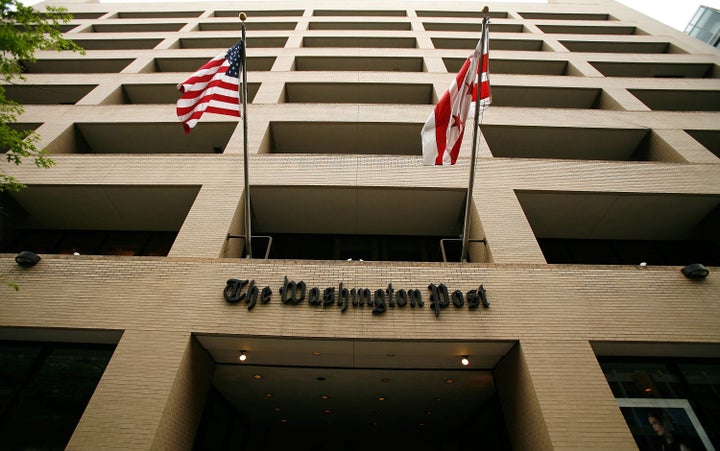 The Washington Post is officially moving to a new home, the paper announced Friday.
The paper's headquarters will be relocated to One Franklin Square in downtown Washington, D.C. Washington Post's publisher Katharine Weymouth told staffers in a memo that the move is set for 2016 and is expected to be "a more efficient and collaborative space."
The official press release describes the new building as "modern" and "light-filled" in a "prominent location" in Washington D.C.'s central business district. Plans for the paper to move offices have been public since 2013 when Weymouth said that she wanted a space "that's a little bit lighter, a little more air."