In an era in which the U.S. president refers to the media as "the enemy of the American People," The Washington Post is reinforcing its mission statement to remind its audience what journalism really stands for.
The new catchphrase, "Democracy Dies in Darkness," appeared on the Post's website and Snapchat Discover stories last week.
"This is actually something we've said internally for a long time in speaking about our mission," Shani George, communications director at the paper, told The Huffington Post on Wednesday. "We thought it would be a good, concise value statement that conveys who we are to the many millions of readers who have come to us for the first time over the last year."
The Post will roll out the new slogan on its other platforms over the next few weeks, George said.

Although the slogan isn't explicitly aimed at President Donald Trump, it's impossible not to draw a connection between its timing and the current political climate.
Trump and his team have been openly hostile toward journalists since he began campaigning for the presidency. As president, Trump and his surrogates have branded media outlets "fake news" if their work casts a negative light on his administration or on him personally.
White House Press Secretary Sean Spicer, for example, used his first news conference to lash out at reporters for "deliberately false reporting" on the size of Trump's inauguration crowds compared to those of previous presidents, notably former President Barack Obama.
The administration hasn't bothered to change its tune since then, indicating that it is gearing up for a prolonged fight. Vice President Mike Pence argued on Monday that he and Trump "support a free and independent press," but warned that they "will continue to call out the media when they play fast and loose with the facts."
But a byproduct of the heightened tension between government and media is a renewed interest in journalism, as the Post notes in its statement about its new slogan.
The paper has seen its readership increase by millions, and "subscriptions are growing at a very rapid rate right now," editor Marty Baron said last week.
The Post isn't alone. The New York Times reported adding 276,000 new subscribers in the fourth quarter of 2016, and shares in the New York Times Company have risen by 42 percent, The Economist reported. The major cable TV networks have enjoyed the largest increases in viewership of all U.S. cable channels in 2017, according to Nielsen.
Some of these millions of new readers have already taken note of the Post's new slogan. Parodies began rolling in on Twitter on Wednesday:
How will Trump's first 100 days impact you? Sign up for our weekly newsletter and get breaking updates on Trump's presidency by messaging us here.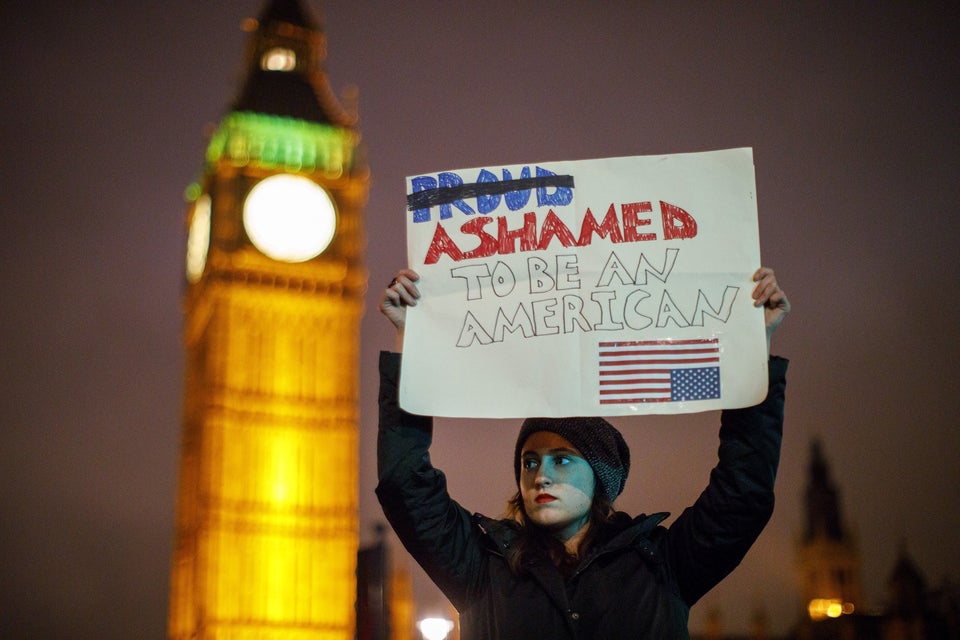 The World Protests President Trump
Popular in the Community