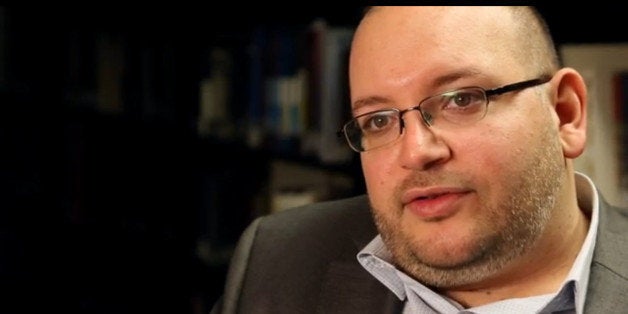 NEW YORK -- Washington Post executive editor Marty Baron told staffers Friday that they can sign and share a petition calling for the release of their colleague Jason Rezaian, who has been imprisoned in Iran since July.
"All of you know that we must avoid advocacy in our news coverage and that our ethics guidelines impose constraints on participation in political activities," Baron wrote in a memo obtained by The Huffington Post. "However, we can be advocates for press freedom and for the freedom of our colleagues."
It's unknown what charges the Iranian government has brought against Rezaian, a highly regarded Iranian-American journalist and the Post's Tehran bureau chief. The Post reported that "the charges against him are cloaked in secrecy, with little public information beyond a statement by authorities that he is accused of acting beyond the scope of journalism."
Most major news organizations, especially legacy outlets like the Post, have strict rules against reporters taking on advocacy roles or endorsing political positions. But when it comes to matters of press freedom, and defending colleagues jailed simply for doing journalism, news organizations have typically been more lenient. Last year, Al Jazeera launched a worldwide campaign calling for the release of three of its journalists in Egypt. As of Friday, all three have been released.
The paper, of course, is reporting on Rezaian's ongoing ordeal, and Baron said those covering the story should not sign the petition.
Baron did not immediately respond to an email regarding the Post's decision. He signaled in his memo that staffers could share the petition on social media, and many of them tweeted links to it throughout the day.
"The voices of many thousands of individuals calling for justice can do nothing but help Jason's cause," Baron wrote of the petition, "and it allows us to state clearly that we stand united on his behalf."
Calling all HuffPost superfans!
Sign up for membership to become a founding member and help shape HuffPost's next chapter