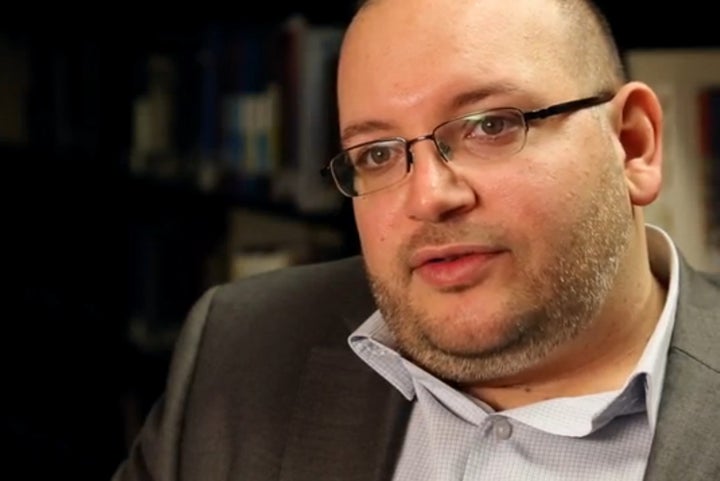 December 3 marks the 500th day in captivity for Washington Post journalist Jason Rezaian, who is languishing in Tehran's notorious Evin Prison. It has been reported that he has been convicted by a secret court on trumped up espionage charges, the Post's Tehran bureau chief has been held nearly 60 days longer than the 52 Americans held hostage at the U.S. Embassy in 1979-81.
Iranian security officers raided his Tehran home on July 22, 2014, collected notes/computers and arrested Rezaian and wife Yeganeh Salehi. She was released after two months in jail but banned from journalism. He's been held in solitary confinement, subjected to physical/psychological abuse and granted very limited access to a lawyer.
Martin Baron, executive editor of the Post, called Rezaian's guilty verdict "outrageous injustice." The Iranian Revolutionary Court convicted "an innocent journalist of serious crimes after a proceeding that unfolded in secret, with no evidence whatsoever of any wrongdoing," he added. Noting that Rezaian has been locked up three times longer than any other Western journalist, Baron said Iran's leadership is obligated to right this grievous wrong. The Post has been working with Rezaian's family and lawyer for a petition to free him on bail pending a final resolution of the case.
The State Department and United Nations have joined in the call to free Rezaian. "Jason poses no threat to the Iranian government or to Iran's national security" said the State Dept. statement. "We call on the Iranian government to drop any and all charges against Jason and release him immediately so that he can be reunited with his family." The UN last month demanded that Iran release Rezaian and at least 45 journalists who have been "arbitrarily and unlawfully arrested for their peaceful exercise of fundamental rights.
Rezaian supporters, including brother Ali, will rally December 3 at 10:30 outside the Iranian Mission to the UN (622 Third Ave.) to draw attention to his case. They will deliver a Change.org petition, which has received more than 500K signatures, calling for his immediate release.
Rezaian has been depicted as a pawn in a power struggle between reform-minded Iranians and hard-liners. The Post wants President Obama to pressure Iran to release Rezaian and other jailed Americans as part of the deal for $100B in sanctions relief.
With newly open lines of communication between Washington and Tehran, Rezaian's release must remain on the top of the Obama Administration's agenda.
Calling all HuffPost superfans!
Sign up for membership to become a founding member and help shape HuffPost's next chapter