Veteran reporter Sally Quinn shook a packed theater at Lincoln Center Friday morning with one sentence.
"I could have been Anita Hill," she said.
Quinn, a reporter for The Washington Post, was featured alongside screenwriter Susannah Grant and actress Kerry Washington in a panel discussion at Tina Brown's annual Women in the World Summit about upcoming HBO film "Confirmation." The film centers around the Anita Hill controversy, during the 1991 Clarence Thomas Supreme Court nomination hearings. Hill said Thomas had sexually harassed her years earlier when she was working for him as a law professor.
During the panel discussion, Quinn spoke powerfully about her own experience with sexual harassment at the hands of a powerful political figure. When she was a sophomore in college, Quinn's father, who was a general in the U.S. Army and close friends with Barry Goldwater, introduced her to then-Texas Senator John Tower.
Quinn said Tower "showed an interest" in her studies, and asked to get lunch with him. The day of the lunch, Tower changed the plans to dinner. Although Quinn said going to dinner with Tower made her feel "a little creepy," she obliged and met him that night.
Quinn the recounted what happened during that harrowing evening:
We went to this French restaurant and he started trying to hold my hand and he was drinking heavily, and I was really upset and really nervous. I didn't know how to handle it.

We got out of the restaurant and I said, "I've got to go home early." I tried to hail a cab, and he grabbed my arm and dragged me across the street to this French little bar. He literally grabbed me -- I might have bruises on my arm from this. By this time, he was all over me and I was just crazed. I was so scared. I didn't know what to do.

I said, "I have to leave." I went downstairs, I hailed a cab. He lived on Capitol Hill and I lived at Fort Meyer Virginia, and I said, "No need for you to come." [He said] "No, no I want to come, I want to escort you home." He jumped in the cab, threw me down on the back seat and proceeded to try to undress me. And literally was trying to have sex with me. And the poor cab driver was this little old black guy and all he could hear was me screaming "Senator! Senator!" and him sort of moaning in a Southern accent.
She said the cab driver sped back to her family's house.
"[The cab] pulled up in front of my father's quarters -- and by this time he was really trying to rip my clothes off and he was on top of me and he was trying to undress himself -- and I was hysterical," Quinn said. "The cab driver pulled to a halt, got out and opened the door and said 'We're here ma'am.' I had to get back dressed again, ran up to the door and let myself in and never told anybody. Never told anybody for several years."
In 1989, George Bush Sr. nominated Tower to be the Secretary of Defense. Right before the hearings began Quinn said two FBI agents came to her home and asked her about the incident. Quinn refused to confirm that Tower had sexually harassed her.
Two years later, Anita Hill was to publicly testify at Clarence Thomas' confirmation hearing and Quinn realized she could've been in the exact same position as Hill.
"All I could think about when I was watching that on television was that could've been me," Quinn said. "Because if I had told [those FBI agents] they would've subpoenaed me."
Quinn also explained why she so vehemently believes Hill was always telling the truth.
"She didn't ask for this. [The FBI] called her and asked her, and she didn't know to say, 'I'm not going to talk to you about this.' And then she believed them when they said it would be confidential," Quinn said. "Why would she make up a story like this when she thought it would be confidential, and when she never even thought for a second that she would end up in front of a Senate hearing?"
Yes, yes, and more yes. Thank you for telling your story, Sally.
Watch the full panel discussion below, and skip to 17:00 to hear Quinn's story.
Head over to Women in the World's website to read more about the summit.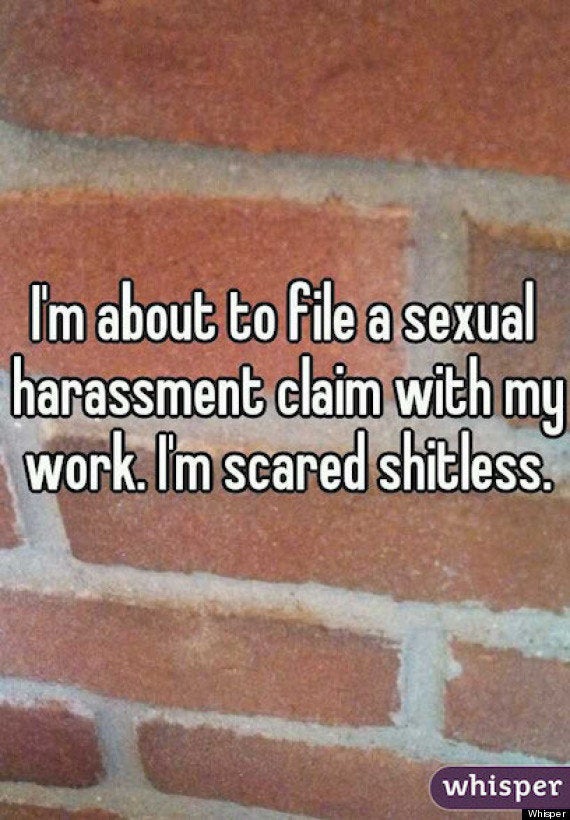 Women Who Reported Sexual Harassment
Popular in the Community