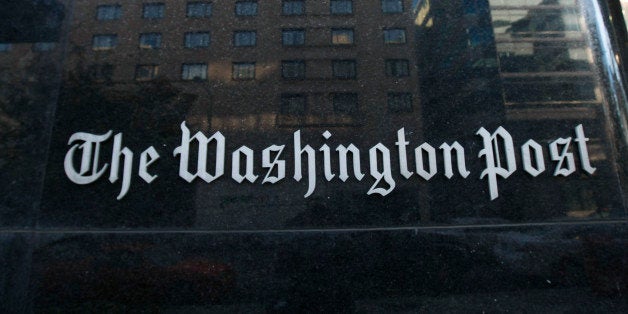 NEW YORK -– Washington Post executive editor Marty Baron defended an Oct. 8 report suggesting the White House mishandled the investigation into a 2012 Secret Service prostitution scandal after revelations this week raised questions about the credibility of a key source.
"We fully stand by our story, which relied on multiple investigative records and multiple sources," Baron said in an email Thursday to The Huffington Post. "It is false to suggest that the story relied disproportionately on any one individual.

"The story focused on what the White House knew and the thoroughness of its investigation," Baron continued. "Absolutely nothing in the story needs to be corrected. The story was perfectly clear about what was known and not known."
Baron declined to comment on whether the Post was aware of allegations against former investigator David Nieland before publishing the Oct. 8 report, which relied significantly on Nieland's findings and included his claims of being retaliated against for raising questions about the White House's handling of the scandal.
The New York Times reported Tuesday night that Nieland, who led the investigation in the Department of Homeland Security inspector general's office, had been suspended in 2013 for two weeks for circulating photographs of a female intern's feet, and that she asked to be transferred afterward. The Times also reported that Nieland resigned in August after declining to answer questions about allegations he hired a prostitute in Florida earlier in the year. Nieland denied the prostitution allegation to the Times.
Those details about Nieland didn't appear in the Post report, which described his suspension simply as "an unrelated personnel matter."
"We included every piece of information that we felt was relevant to the point of the story," Baron said in his email Thursday. "We spent many months on this story in an effort to be complete and to be fair to everyone involved. As we continue to report on this, we will determine if there is more to say."
The reason for Nieland's suspension would seem relevant, given that the Post published his claim that the punishment was retaliation for questioning the White House, and suggesting political pressure led to a former White House volunteer, who had been accused of hiring a prostitute during the 2012 trip, receiving preferential treatment. That Nieland, who was tasked with investigating prostitution in 2012, faced his own prostitution allegations two years later, also would seem relevant.
Baron, in a subsequent email, declined to discuss what the Post did or didn't know about Nieland at the time of publication. "Based on the reporting we've done and are doing, we're satisfied with what was included in the story and what wasn't," Baron wrote. "Beyond that, I'm not going to get into details on a story we continue to pursue."
The lack of details about the allegations against Nieland is notable because, in the same Oct. 8 story, the Post detailed allegations against the former White House volunteer, Jonathan Dach.
The Post also revealed Dach's identity for the first time -- more than two years after the White House cleared him of wrongdoing. Dach, then a 25-year-old Yale law student, had been accused of hiring a prostitute based on evidence a woman was registered to his room that night at the Hilton in Cartagena, Colombia.
The Huffington Post recently examined the Post's decision to name Dach and to present information in its story in a way that would suggest guilt -- even without direct evidence. The Huffington Post also published two letters from Richard Sauber, an attorney for Dach, to Baron and other Post reporters and editors earlier this year that rebutted the claims and offered countervailing evidence.
On Wednesday, Sauber said the Times story showed "just how thoroughly wrong The Washington Post has been."
"The Post story which ignored repeated denials and instead relied on anonymous sources and unsupported allegations just had its last legs shot out from under it," Sauber said in a statement to The Huffington Post. "The Post relied heavily on Mr. Nieland's accusations that he was retaliated against for truth telling when he was actually suspended after he circulated photographs that he had taken of a female intern's feet."
Howard Kurtz, a longtime Post media reporter who now works at Fox News, wrote Thursday that the Times' story "casts doubt on an earlier exclusive by the Washington Post that relied heavily on the now-suspect source."
Kurtz added that Nieland's "credibility, to say the least, has been heavily eroded."
Before You Go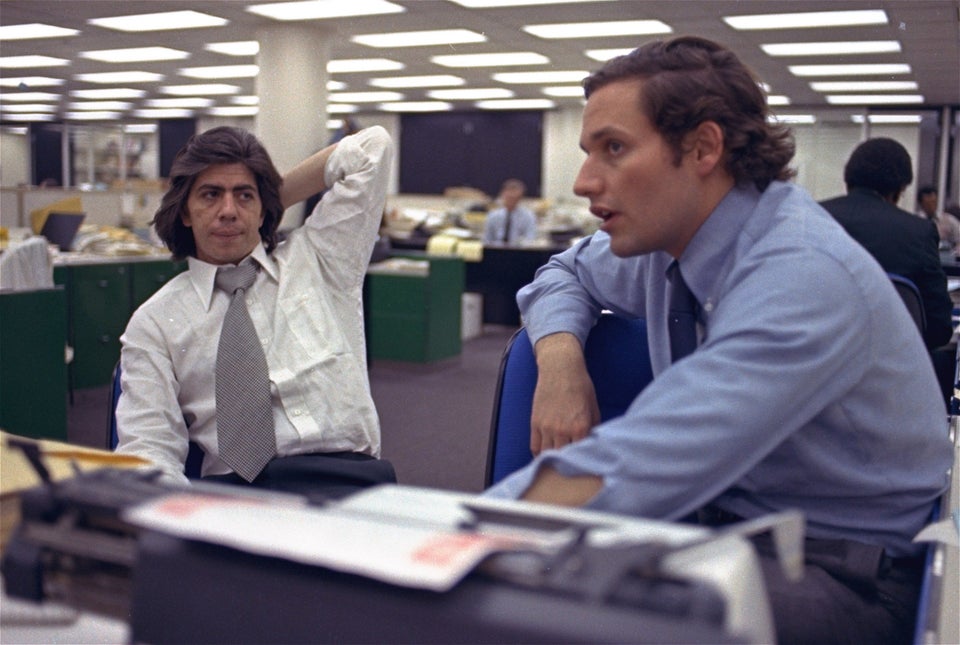 The Washington Post
Popular in the Community