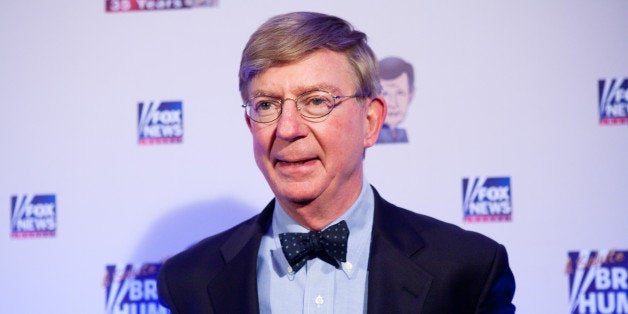 The Washington Post is now facing backlash on multiple fronts over a pair of opinion columns about sexual assault.
First, there's longtime columnist George Will, whose incendiary comments about rape have spurred activists to demand his firing from the Washington Post.
Will incited outrage when he called rape a "supposed campus epidemic" in his latest piece for the newspaper. Will said that being a rape victim is "a coveted status" on college campuses, much to the fury of just about everyone.
Now, women's rights group UltraViolet has started a campaign urging the Washington Post to fire Will over the column, saying that it "has gone too far."
The petition read: "Rape is a serious crime -- accusing women of making it up and arguing schools shouldn't be addressing sexual assault puts both women and men at risk. By publishing George Will's piece, The Washington Post is amplifying some of the most insidious lies that perpetuate rape culture. It's not just wrong--it's dangerous."
No sooner had the Will controversy flared up, though, when the Post again found itself under fire over a post with this highly controversial headline (it was changed after an enormous backlash):
Related
Popular in the Community