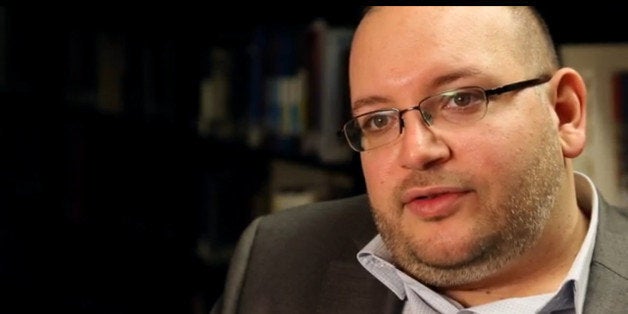 A hard-line judge in Tehran's Revolutionary Court has been chosen to preside in the case of Jason Rezaian, a Washington Post reporter who has been jailed in Iran for six months on unknown charges and without access to a lawyer.
The news that Judge Abolghassem Salavati had been assigned to the case was first reported by the International Campaign for Human Rights in Iran and later confirmed by Rezaian's family in a statement issued Sunday. The family harshly criticized the court, calling the decision "very disturbing" and condemning the appointment of Salavati as being indicative of Iran's lack of respect for international human rights accords.
"We find it very disturbing that the judiciary would select a judge to oversee the case who has been sanctioned by (and barred from entering) the European Union due to what it calls 'gross human rights violations,'" the statement read. "Jason has dedicated the past decade of his life to informing the world of the true nature of Iran, the Iranian people, and their culture. In stark contrast, the Iranian government has spent the past six months displaying to the world a disregard for its own laws and the international human rights agreements that it has pledged to follow."
According to The New York Times, Judge Salavati has been blacklisted by the European Union since 2011. The list is reserved for Iranian officials who are "complicit in or responsible for directing or implementing grave human rights violations," and specifically accused Salavati of condemning "more than a hundred political prisoners, human rights activists and demonstrators to lengthy prison sentences."
Despite Salavati's alarming record, Rezaian's family expressed hope that outside forces may intervene to ensure the reporter is ultimately set free.
"What Iran expects to gain from the prolonged and unjust detention of Jason is unclear to us," their statement read. "We remain hopeful that the proper authorities will ensure that the court will quickly convene and that the judge, despite his reputation, will even more quickly discover no basis for a finding other than 'not guilty' and will order Jason released immediately."
Calling all HuffPost superfans!
Sign up for membership to become a founding member and help shape HuffPost's next chapter