WASHINGTON -- Two lawmakers sent a letter to NFL Commissioner Roger Goodell Monday asking the league to push for a name change to the Washington Redskins because it is a slur to Native Americans.
The lawmakers then targeted the league's tax exempt status. "The National Football League is on the wrong side of history," they wrote. "It is not appropriate for this multibillion dollar 501(c)(6) tax-exempt organization to perpetuate and profit from the continued degradation of tribes and Indian people. It is time for the National Football League to formally support and push for a name change for the Washington football team."
Rep. Jason Chaffetz (R-Utah) and Sen. Tom Coburn (R-Okla.) have introduced bills to eliminate the NFL's tax-exempt status, but neither has cited the name of the Washington, D.C. metropolitan area's football team as a reason. The NFL has called itself "a trade association promoting interests of its 32 member clubs" in tax filings.
NFL spokesman Greg Aiello told The Huffington Post in an email that the league would respond. "After we have had an opportunity to review the letter, we will respond to it in an appropriate manner," he said.
President Barack Obama, Senate Majority Leader Harry Reid (D-Nev.) and House Minority Leader Nancy Pelosi (D-Calif.) have all said that the team should at least think about changing its name.
The Leadership Conference on Civil and Human Rights -- a group representing over 200 national organizations including the NAACP, ACLU, Anti-Defamation League and National Organization for Women -- has passed a resolution calling on the team to change its name. The National Congress of American Indians, which represents every federally recognized tribe, released a video of seven elected tribal leaders in November saying the team should change its name.
The U.S. Patent and Trademark Office rejected an application to register the trademark "Redskins Hog Rinds" in January because it contained a "derogatory slang term." The same agency determines whether the team gets to change its name.
The team, meanwhile, is showing no signs of backing down. In a press release first released to Politico Playbook, the team said "over the past few months we have received hundreds of letters, calls and emails from self-identified Native Americans in support of the name 'Washington Redskins.'" The team said it got "almost 200" letters from people who identified themselves as Native Americans or said they had Native American family members in support of the team name. They said that only seven Native Americans opposed it.
Read the full letter below:
Before You Go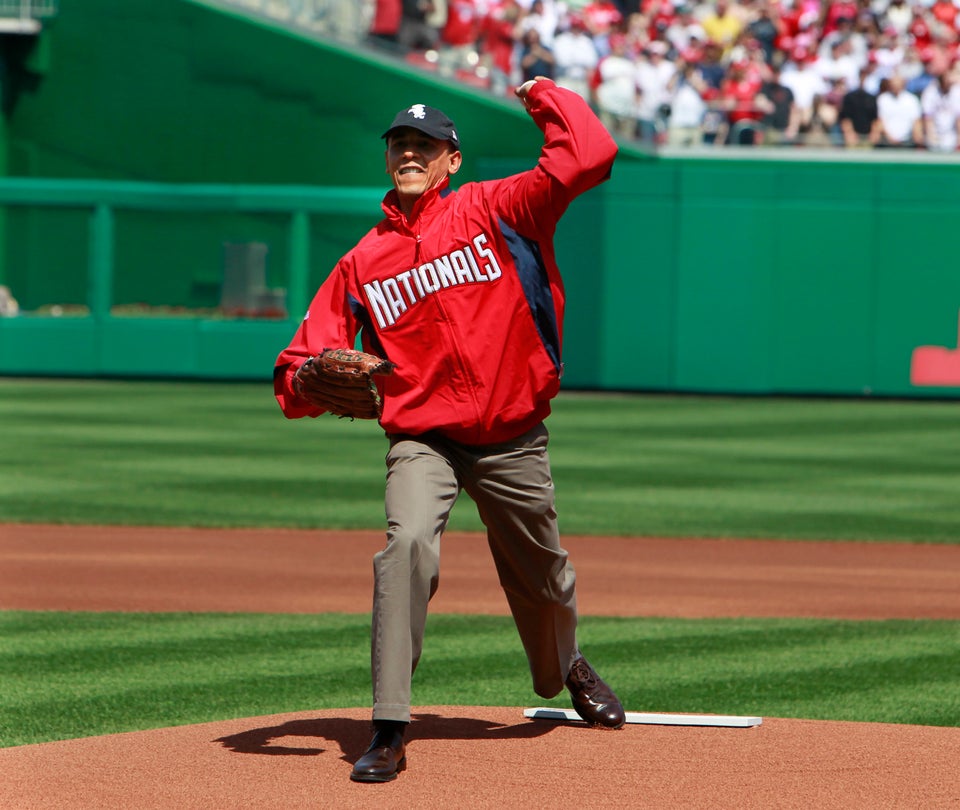 Obama Playing Sports
Popular in the Community