Fifty senators have signed a letter urging NFL Commissioner Roger Goodell to change the name of the Washington Redskins football team, citing the NBA's recent action to strip Donald Sterling of his ownership of the Los Angeles Clippers.
The letter, which was circulated by Sen. Maria Cantwell (D-Wash.) and endorsed by Senate Majority Leader Harry Reid (D-Nev.), was signed by 46 other Democrats and two independents, Sens. Bernie Sanders (Vt.) and Angus King (Maine). It was not circulated among Republicans.
"Today, we urge you and the National Football League to send the same clear message as the NBA did: that racism and bigotry have no place in professional sports," the letter reads. "It's time for the NFL to endorse a name change for the Washington, D.C. football team."
"The despicable comments made by Mr. Sterling have opened up a national conversation about race relations. We believe this conversation is an opportunity for the NFL to take action to remove the racial slur from the name of one of its marquee franchises."
The team's owner, Dan Snyder, has been adamant about retaining the name. He says it honors Native American culture and that many Native Americans remain supportive of it. But critics, including President Barack Obama and some former team players, have said they find it offensive.
The issue is particularly dear to Reid, whose state is home to many tribes. He recently disparaged a new foundation created by the team meant to aid needy tribal communities as nothing more than a ploy to receive a government tax break.
"He's going to throw a few blankets to the Indians and get a tax deduction for it," he told The Washington Post. "I can't imagine why the man doesn't realize that the name is going to change. It's only a question of when it's going to change. That's the only question."
An NFL spokesman issued a statement Thursday in response to the letter.
"The intent of the team's name has always been to present a strong, positive and respectful image," Brian McCarthy told The New York Times. "The name is not used by the team or the N.F.L. in any other context, though we respect those that view it differently."
Virginia Sens. Mark Warner and Tim Kaine were among the few Democrats who did not add their names to the letter. The team's headquarters is based in Ashburn, Va., and Warner recently dropped by its new training facility in Richmond.
An aide to Kaine told HuffPost that while the senator supports changing the team's name, he had "concerns about the tone of the letter sent by Senate Democrats."
A spokesman for Minority Leader Mitch McConnell (R-Ky.) said Senate Republicans weren't told about the letter before it was sent to Goodell.
Asked why Republicans weren't given an opportunity to add their signatures, a spokesman for Cantwell said Democrats "would invite all Senators to join us in this call to action."
Cantwell came to the floor on Thursday and urged the entire chamber, including Republicans, to append their names to the letter.
"I am convinced that if each member of this body speaks on this issue and is forceful in their resolve that we can help initiate change," she said.
Sen. John McCain (R-Ariz.) has previously said he would "probably" change the name.
Read the senators' letter below:
This story has been updated to include Sens. Mark Warner and Tim Kaine as well as comments from Republicans and Sen. Maria Cantwell's invitation to them.
Before You Go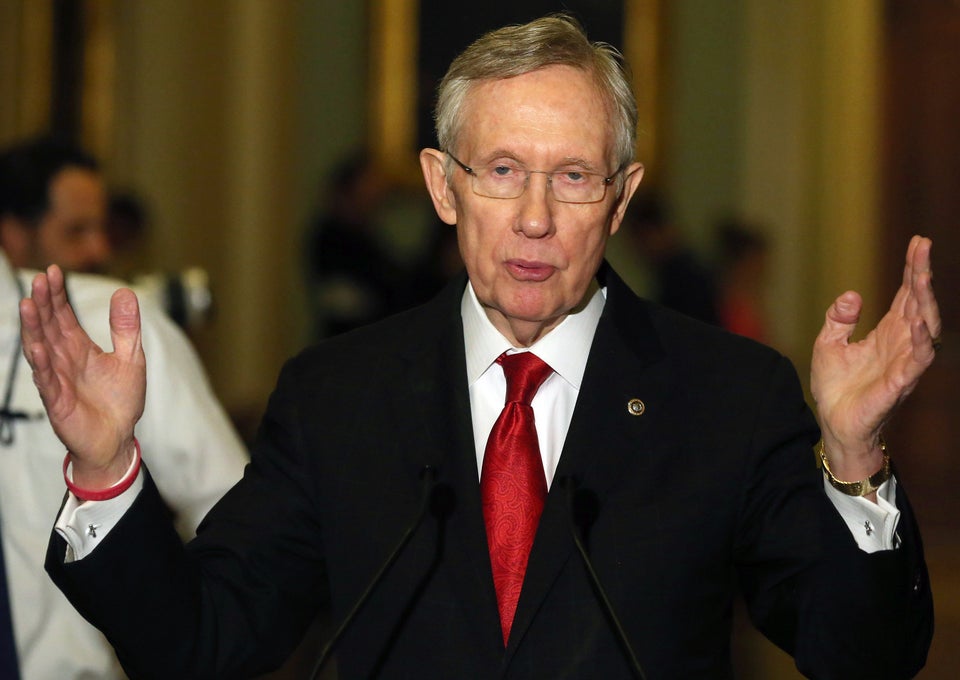 Harry Reid
Popular in the Community