A Native American umbrella group is calling on CBS to avoid using the Washington, D.C., professional football team's "disparaging" name, should that team play in the Super Bowl in February.
In a letter sent Tuesday, Change the Mascot urged the network to ensure that its Super Bowl broadcast does not become "a platform to promote bigotry."
"To that end, we are requesting that CBS right now commit to refrain from using the name of the Washington professional football franchise in its broadcast, because that name is a dictionary-defined racial slur," the letter reads.
The Washington team will compete in a wild-card playoff game this Sunday, making a Super Bowl appearance a possibility (if a weak one).
Joel Barkin, spokesman for the Oneida Indian Nation, noted that coverage of the Super Bowl reaches beyond the United States. (The Oneida Nation is one of the groups under the Change the Mascot umbrella.)
"At a time the American standing overseas is incredibly important to this country, it's simply unacceptable that we'd be promoting a slur in such a fashion," Barkin told HuffPost. "The dictionary defines it as a slur against indigenous people. There is no gray area there."
The protesters achieved a legal victory that same year when the U.S. Patent and Trademark Office canceled six federal trademark registrations for "Washington Redskins" on the grounds that the name was disparaging to Native Americans. But last month, a key federal court in a separate case struck down the anti-disparagement clause in federal trademark law, finding that it violates the First Amendment.
Team owner Dan Snyder has thus far resisted calls to abandon the name, even offering his own definition to ESPN in 2014.
"A Redskin is a football player. A Redskin is our fans," Snyder said. "The Washington Redskins fan base represents honor, represents respect, represents pride. Hopefully winning."
Barkin said that despite Snyder's resistance, Change the Mascot will continue to pursue judicial and legislative remedies.
"The team's name changing is not a question of 'if' but 'when,'" Barkin said. "It's a matter of how long the NFL wants to be on the wrong side of history."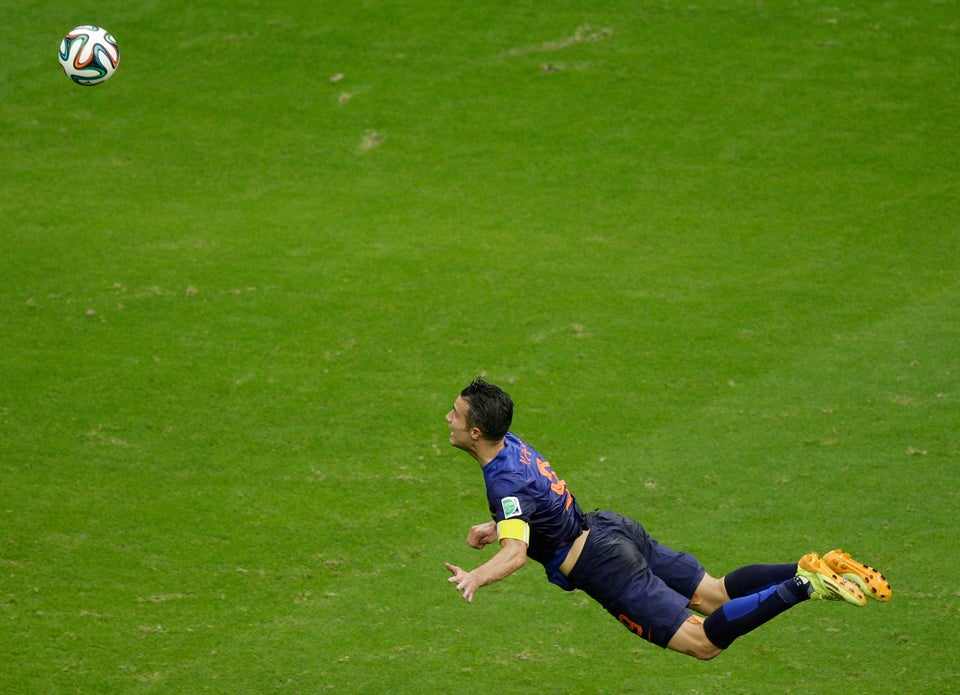 Amazing Sports Photos
Related
Popular in the Community