 WASHINGTON -- The Washington Redskins are facing another name challenge.
On Thursday a group of Native Americans will go before the Trademark Trial and Appeal Board to argue that the team should lose federal trademark protection for the term "Redskins" because law prohibits trademarking disparaging, scandalous, contemptuous or disreputable names. Many Native Americans say the term "Redskins" is a racial slur, although the team says there's nothing offensive about it.
The Hill is reporting that Mayor Vincent Gray is hoping momentum on Capitol Hill will get the Redskins to change their name and come back to playing in Washington D.C.:
Gray told The Hill he was encouraged by comments made to the paper earlier this week by Rep. John Lewis (D-Ga.) and D.C. Del. Eleanor Holmes Norton (D), in which they pushed for the Redskins to change its name.

"I know the issue of the name is going to be raised in the course of discussing them coming back home," Gray told The Hill. "And there are going to be people who will be bitterly opposed to that."
In January Gray said the team should at least consider a name change. "I think it has become a lightning rod, and I would be love to be able to sit down with the team … and see if a change should be made," the Washington Post reported Gray saying. "There's a precedent for this, and I think there needs to be a dispassionate discussion about this, and do the right thing."
The Washington Post's Mike Wise writes that he is not optimistic that the team's star player, Robert Griffin III, would throw his weight behind "a problem that's been plaguing Washington for decades: our football team's ill-considered, objectionable, offensive, racist, totally unacceptable name":
[I] fear that Griffin is not that guy, and not just because he'll be focused for the next few months on physical therapy. No young, dynamic leader of an NFL team is that guy. Pro players who take on controversial social debates are gone, replaced by athletes whose goal is to not offend — because that would mean fewer commercials, a loss of sponsors and, God forbid, a Q rating lower than Michael Jordan's.
Before You Go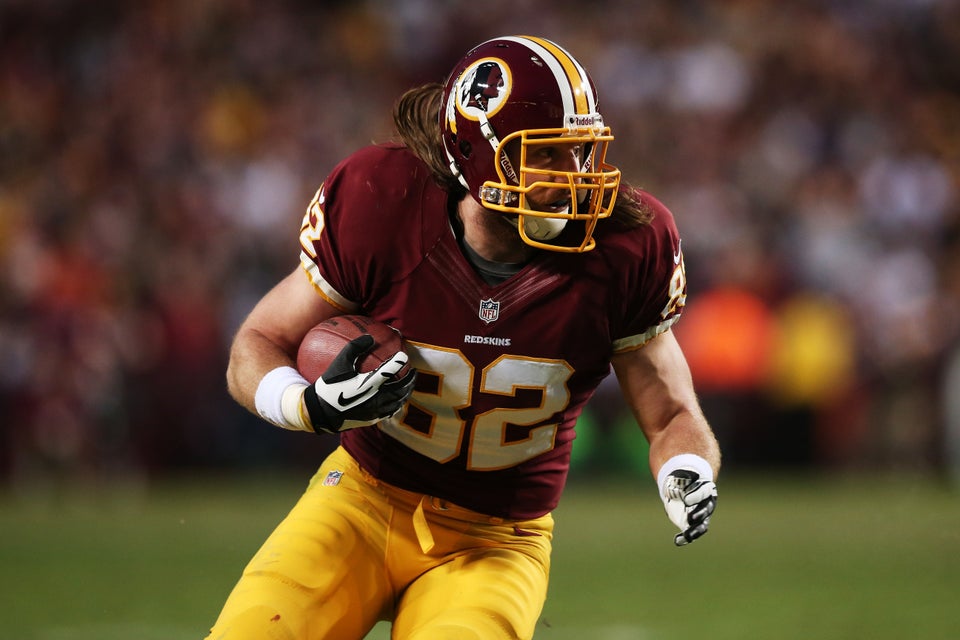 Most Controversial Nicknames In Sports
Popular in the Community