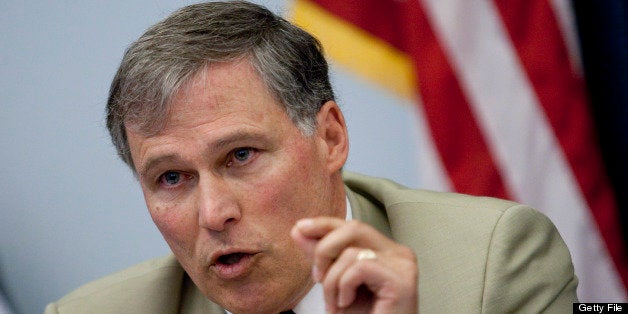 SEATTLE, April 22 (Reuters) - Washington state's governor signed into law on Monday the final piece of a six-year effort to rewrite state laws using gender-neutral vocabulary, replacing terms such as "fisherman" and "freshman" with "fisher" and "first-year student."
Lawmakers have passed a series of bills since 2007 to root out gender bias from Washington statutes, though a 1983 state mandate required that all laws be written in gender-neutral terms unless a specification of gender was intended.
"This was a much larger effort than I had envisioned. Mankind means man and woman," said Democratic state Senator Jeanne Kohl-Welles of Seattle.
The new gender-neutral references, for example, include "journey-level plumber" instead of "journeyman plumber," "handwriting" in place of "penmanship," and "signal operator" for "signalman."
"There's no good reason for keeping our legal terms anachronistic and with words that do not respect our current contemporary times," Kohl-Welles, the 475-page bill's sponsor, told Reuters.
Several words, however, aren't easy to replace, said Kyle Thiessen, the state's code reviser, who heads up the 40-staff Washington Code Reviser's Office agency.
The state likely won't change the words "airmen" and "seaman," for example, because of objections by the state's Washington Military Department, he said.
Civil engineering terms such as "man hole" and "man lock," also will not be changed because no common-sense substitutes could easily be found, Thiessen said.
Nearly 3,500 Washington state code sections, out of a total of about 40,000 have been tediously scrubbed of gender bias, although most involve adding pronouns "she" and "her" to augment the existing "he" and "his," Thiessen said.
The bill passed the Democrat-controlled state House 70-22 on April 9 and unanimously cleared the state Senate on Feb. 8 before being signed by Democratic Governor Jay Inslee.
Washington state is the nation's fourth to boast of eliminating gender bias from its official lexicon, following in the footsteps of Florida, North Carolina and Illinois, Kohl-Welles said.
Other states that have passed gender-neutral constitutional mandates include California, Hawaii, Maryland, New York, Rhode Island, Vermont and Utah, Kohl-Welles said. At least nine other states are currently considering gender-neutral legislation, she said.
"Words matter," said Liz Watson, a National Women's Law Center senior adviser. "This is important in changing hearts and minds." (Editing by Steve Gorman, Cynthia Johnston and Lisa Shumaker)

Support HuffPost
The Stakes Have Never Been Higher
Before You Go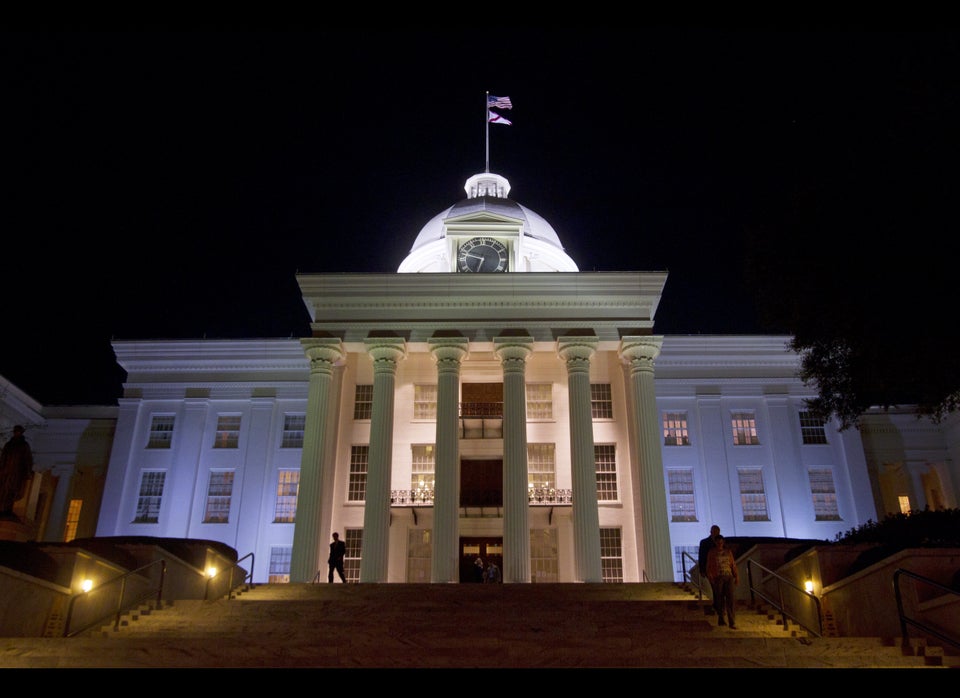 U.S. State Capitol Buildings
Popular in the Community