Washington is set to become the first state to offer a public health care option with legislation that has been called the first step toward universal health care by the state's governor.
"I believe health care is a right, not a privilege," Inslee, who is running for president, said on Monday. "While our state continues to help lead the national fight for health care for all, this is one way our state is taking action now to ensure affordable care for more people."
The plan would offer health coverage through the state's Health Benefit Exchange, which serves as a marketplace for health and dental insurance. It would be offered in every county.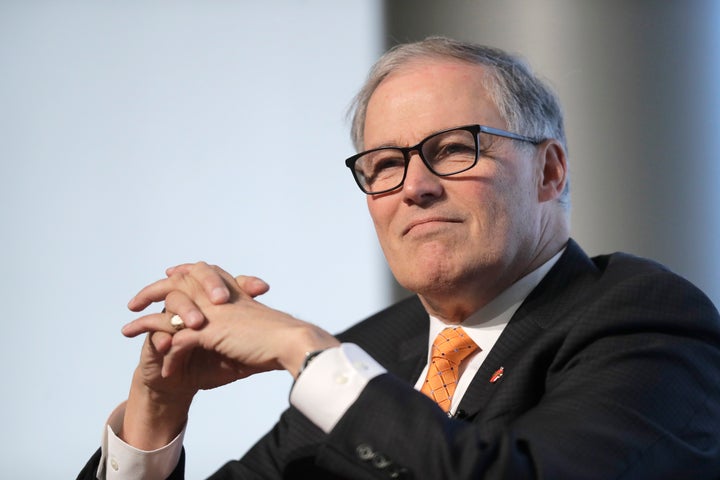 Beginning in 2021, "all carriers will be required to offer at least one state-defined 'standard plan' on the Washington Health Benefit Exchange," according to a release outlining the plan. "A standard plan will limit out-of-pocket costs, provide transparent and predictable cost sharing, and increase the value of federal subsidies. These plans will also cost less because they will cap reimbursement rates at Medicare rates."
By 2025, only standard plans will be offered in the Health Benefit Exchange.
The plan is designed to help stabilize the individual health-insurance market and keep deductibles from rising, while working toward offering coverage for all state residents, regardless of their income.
"This is the step that we can take to make sure we are offering our citizens a plan that looks like Medicare," state Rep. Eileen Cody (D) said earlier this year, according to The Seattle Times.
The state will decide the terms of the public option plans but hire private insurance companies to administer them. This will allow insurance companies to still maintain a role in the insurance industry while also reducing their control by placing a cap on payments to doctors, hospitals and other health care providers, The Associated Press previously reported.
Consumers using the state's plan should spend no more than 10 percent of their income on premiums, Inslee's office has said.
"What's important about this plan is that the government is coming in and taking a more aggressive role in regulating the cost drivers of health care," state Sen. David Frockt (D), who sponsored the bill, told the AP.
Lawmakers in at least eight other states, including Colorado and New Mexico, have proposed similar public options, though none of them have successfully enacted legislation.
Popular in the Community