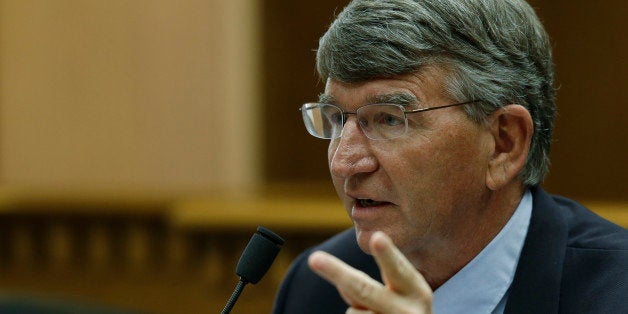 SEATTLE, May 11 (Reuters) - Washington state, which already lost an exemption from some requirements of U.S. education law, is asking not to be penalized for lower test scores this year as districts switch to a standardized exam tethered to tougher standards, an official said on Monday.
The request comes as school officials face vocal public resistance to the test as they transition to Smarter Balanced exams, which are aligned to the Common Core multi-state education standards in English and math.
It also comes after hundreds of Seattle high school students boycotted the exam.
"The test is more rigorous than previous tests we've had," said Nathan Olson, a spokesman for state Superintendent Randy Dorn. "We shouldn't have to continue with penalties during this transition period."
Washington state public schools are required to give the tests to meet federal education requirements under No Child Left Behind, a law signed in 2002 requiring annual standardized tests in American schools.
If Dorn's March 31 accountability waiver request is granted, the state would still report its test results from the 2014-2015 school year but be free from the federal law's increasingly punitive sanction scheme if students fail to meet yearly performance targets, Olson said.
Last year, Washington lost its exemption from some requirements under the No Child law because its state legislature declined to link student test scores to teacher evaluations.
That cost the state control of how some $40 million in federal funds is spent on supplemental education programs aimed at bringing schools up to par, and forced it to demonstrate adequate yearly progress on federally required state exams, Olson said.
He added that 2014 was the first year all students had to meet a federal benchmark on statewide tests.
It also comes about a month after U.S. Senator Patty Murray of Washington released a bipartisan rewrite of the No Child law that would preserve a mandate for annual tests but let U.S. states decide how to use the results.
The U.S. Department of Education did not immediately respond to a request for more information.
While any state can apply for the temporary accountability waiver, the Department of Education has already awarded No Child Left Behind waivers - the same one Washington state lost - to 43 states and the District of Columbia. (Reporting by Eric M. Johnson in Seattle; Editing by Eric Walsh)

Popular in the Community