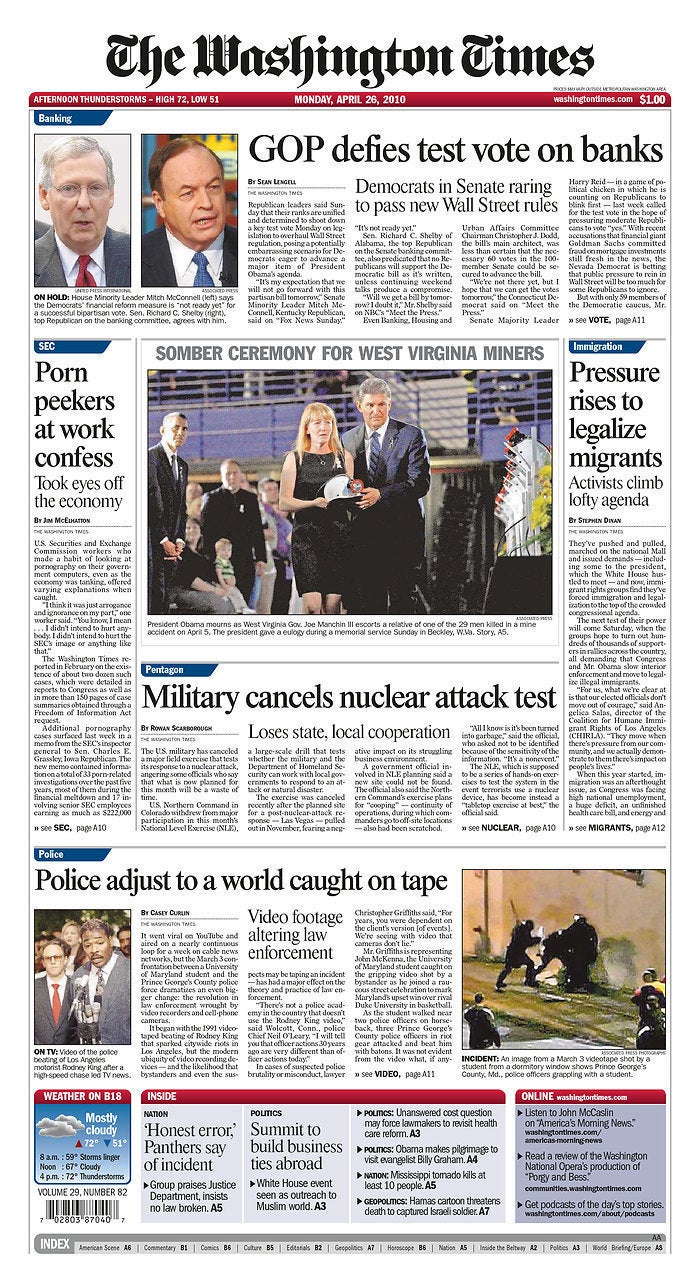 The president and publisher of conservative newspaper The Washington Times has been ousted after a clash with the editor.
Politico's Patrick Gavin reported that Slevin would step down on Friday, a claim the newspaper initially denied; it has since confirmed that Slevin's contract will expire at the end of the month and will not be renewed.
"I can now confirm that Jonathan Slevin's contract with the Washington Times will be allowed to expire effective April 30, and that the Times is actively seeking a replacement," TWT spokesman Don Meyer told Gavin Sunday.
In Slevin's memo announcing his departure, he took several shots at the newspaper's board and its new editor, Sam Dealey, who he blames for leaking the news of his exit.
"Since February, it has been exceedingly difficult for me and my leadership team to work with The Washington Times Board of Directors," Slevin wrote. "This 2-person Board has no experience in the newspaper business, and since takng an active and intrusive role in February have involved themselves incessantly in operational matters, including taking charge of financial, legal, and human resources with which they lack the operational knowledge to make judicious decisions."
On another matter, as you know from reading Politico and other publications, several leaks were provided to the national press by Sam Dealey. Since late February he had been reporting to and was responsive directly to the Board of Directors, and not to the publisher. His behavior has had a detrimental effect on the company, its advertisers, and subscribers, since the practice of revealing internal confidential information jeopardizes the relationships of trust, which great newspapers and journalists require to maintain close and professional relationships with its sources and continued credibility with its readers.

As Sam Dealey began leaking company confidential information last Thursday evening -
actions contrary to communications by the Board to me - first to staff members and then to the press, I urged the Board several times to halt Sam's disclosures. They permitted them to continue even though these disclosures created negative publicity for the company. For me this was particularly upsetting, since I had hired this young man with the intention of grooming him in his first opportunity to be an editor. How sad that he elected to embark on such a pattern of conduct which hurt so many.
REAL LIFE. REAL NEWS. REAL VOICES.
Help us tell more of the stories that matter from voices that too often remain unheard.