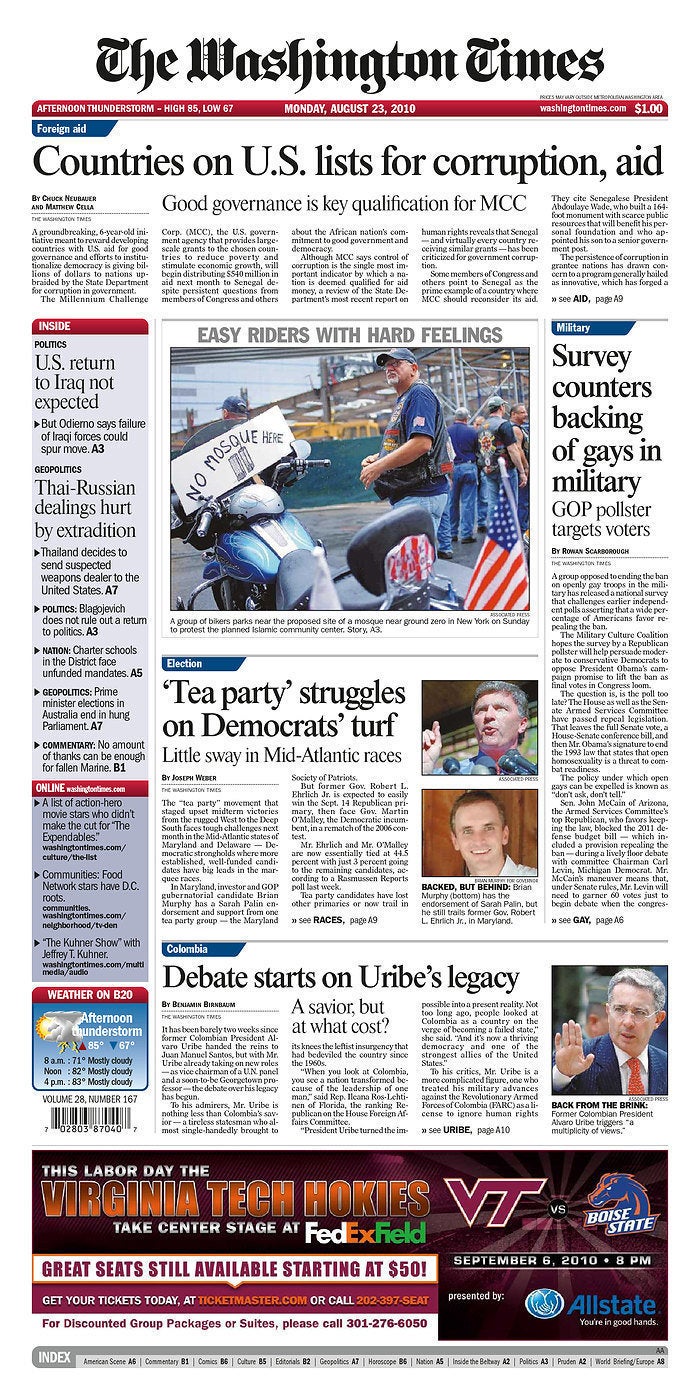 A source told the site that at familial strife is at the heart of the possible closure. The Times is owned by the family of the controversial billionaire Rev. Sun Myung Moon, head of the Unification Church. The reverend founded the paper in 1982, and has kept it afloat even though it has never been profitable. But he is now 90, and his children have taken over the day to day operations of his religious and media empire. His son Preston Moon now runs the Times.
Over the past year, the paper has run into serious financial difficulties, and the church has forced it to cut back.
The source told DCRTV that Preston Moon was close to shutting down the paper last Friday:
A press release was reportedly ready for distribution when an apparent last minute and revised offer to buy the paper was submitted, we hear. Sources say that the younger Moon and another board member of TWT are "finished" with the paper and that they couldn't care less about any amount of money that is offered. "It is now about showing Daddy Moon who has the bigger cojones," a source tells DCRTV. "If this offer - and it is a reasonable one - is rejected, the paper could close its doors this week, just shy of 30 years in the nation's capital."
Beyond its financial problems, the Times has long been a lightning rod. Moon's fierce conservative views have never been a secret, and critics have repeatedly accused him of interfering with the paper's editorial independence. In the past few years, a stream of editors and a publisher have left the Times, each saying that the church was meddling too much in both the editorial content and the management of the paper.
Related
Popular in the Community