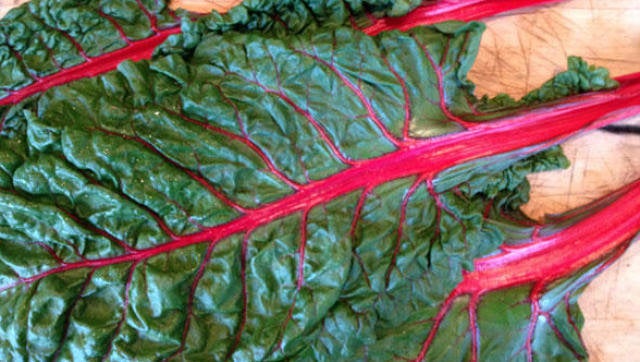 WASHINGTON -- Whether you're a local eater who regularly misses the neighborhood farmers market or are trying to eat healthier in 2013, Washington's Green Grocer is ready to take your order. Zeke and Lisa Zechiel's mom-and-pop company has been providing the greater D.C. area with local fruits, vegetables, eggs, dairy, meat and more for nearly 20 years.
Think of the Green Grocer as a fruit and vegetable delivery company, a more organic Peapod. The local company doesn't advertise or have a publicist. Their company has grown each year due to word of mouth. Their presence on social media is inviting and helpful. Lisa, the other half of the company, posts eye catching photographs of the food available for purchase and helpful recipes.
The Huffington Post spoke to Zeke Zechiel about Washington's Green Grocer, eating locally, farmers markets and more.
Huffington Post: How's business?
Zeke Zechiel: It only took us 18 years to become an overnight success.
HuffPost: Why did you start Washington's Green Grocer?
Z.Z.: My wife was a chef and knew the food industry. She knew what was available and what we were getting were two different things.
HuffPost: I'm guessing the business wasn't too Internet friendly 18 years ago.
Z.Z.: We had a phone tree. Press 1 if you X, Y, or Z, press 2 if you need to make changes. It was all managed using paper and Excel spreadsheets. It was ridiculous. We had a couple hundred customers.
HuffPost: How many customers do you have now?
Z.Z.: Active customers, we probably have somewhere between 4,500 and 4,800. In another two months we'll have about 5,000.
Interview continues below ...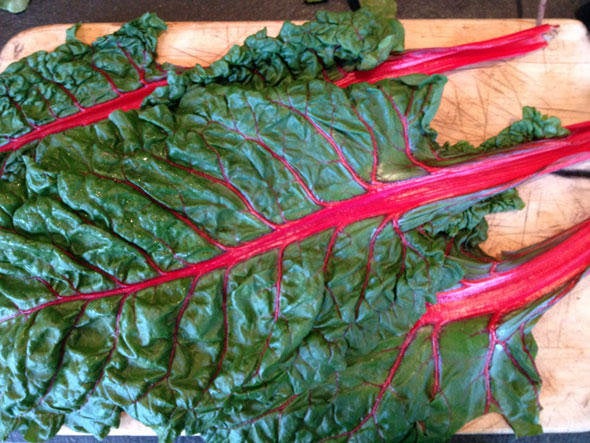 Washington's Green Grocer
HuffPost: Do you see a spike in the new year?
Z.Z.: Yea, everybody is like, I'm going to eat better! I'm going to eat healthier.
We're getting people signing up right and left. We start looking for people to hire in December every year.
HuffPost: When's the lull?
Z.Z.: If we have a lull it's because of vacations. We experience almost the same thing during the holidays.
HuffPost: Who are your customers?
Z.Z.: There are certainly plenty of folks that use farmers market. We're buying the same stuff from the same exact farmers. You just don't have to wake up at 7 a.m. on Saturday to get the best goods. It's a common complaint. On the one hand, that's great. It means the demand is there and the farmers are selling out.
We have a very close relationship with the farmers, we've been doing this longer than anyone else in the area.
HuffPost: Where do you shop?
We go to our own local farmers market because it's a social thing. It's a place to see and be seen, to a certain extent.
Farmers markets are wonderful, but with this increase in popularity, there's been an increase in the prices. We're an affordable alternative to farmers markets.
We go to Whole Foods, I love Whole Foods! You can lose your shirt in there but they have stuff no one else does. It's like a toy store for us.
HuffPost: Is there a glass ceiling for a mom-and-pop company like yours?
Z.Z.: We are finding that there is more competition for the local faremrs. We're a little bit different because we're not a grocery store, we have no facade that needs to be maintained. We're in a warehouse. We generally pay more to the farmers than anyone else. We've branched out to people that do specialy meats, cheeses, eggs. We're not trying to have 15 different types of cheddar cheese, but we want to have the three best. We see it as curating a smaller selection so we can do the legwork for our customers. Good, moral, ethical high quality products.
We'll get to the point where it won't be a mom-and-pop operation, but that's something we're OK with.
HuffPost: When's the last time you had fast food?
Z.Z.: We just got back from Montreal for New Year's. We stopped at a Dunkin Donuts. I had a cup of coffee and jelly donut. I'm not going to say it's never, it's just rare. I was there for the coffee. There happened to be a jelly donut. If we're driving and the kids are hungry, we're just like regular folks.
Washington's Green Grocer delivers fruits, vegetables, eggs and dairy, meat, baked goods, dry goods and more throughout Washington D.C., Maryland and Virginia. Find them online at washingtonsgreengrocer.com.
Popular in the Community