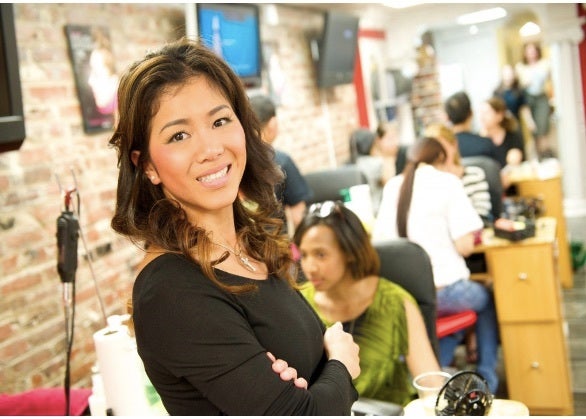 While many 12-year-old girls dream of a beautiful home, a closet full of gorgeous dresses, and a dashing fiancée endlessly begging for their hand in marriage, Washington, D.C. - based entrepreneur Kathy Luu launched her seemingly fantastic life goals in the most challenging of places: an international refugee camp of 10,000.
Perhaps astonishingly, in slightly more than two decades, she's managed to make those dreams come true.
Luu, who hails from Hue, Vietnam, endured substantial deprivation, residing for five years, 1990-1995, together with her mother, in a Hong Kong-based refugee camp, prior to obtaining sponsorship for legal U.S. immigration.
While interned as a refugee, Luu worked in a coffee shop and made two lifelong best friends with whom she still communicates with on a nearly daily basis.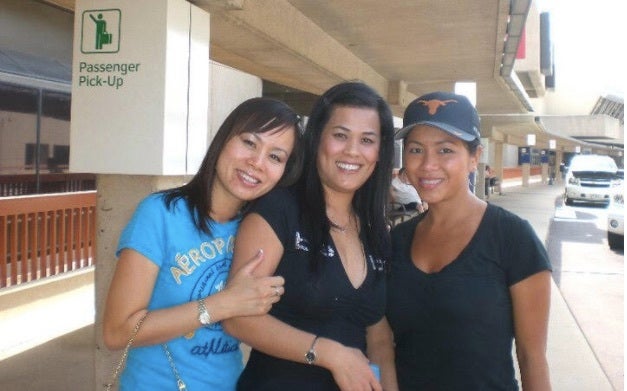 By comparison with today, Luu's challenges are luxury problems, as she struggles only with the high-end dilemmas associated with managing a four-story full-service day spa on Dupont Circle -- a business that cost about $1.5 million to decorate and equip. Remarkably, she's done this all without bank loans, just the investments of family and friends. Spa Logic has about 50 employees from all over the world; the clientele is similarly international. Servicing hundreds of discerning customers a week in the era of viral Internet criticism requires near-constant attention.
But Luu cries when she thinks back on her humble origins and the risks taken to escape a Communist post-war Vietnam nearly devoid of advancement opportunities. When she's stressed, Luu likes to arrange flowers. Her floral compositions enrich the spa. Luu's also an expert ballroom dancer.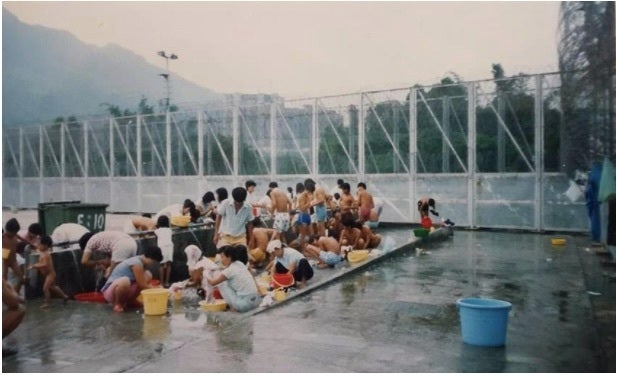 Steve Mariotti: How did you get to the refugee camp in Hong Kong, how old were you, and did you understand what was happening?
Kathy Luu: I was almost 13, and my mother, who had a hardware business, said we were going to see a relative in Saigon, but we took a train to China, and then boarded a boat for Hong Kong, which was still under British rule, and where a large international refugee camp was located. At that time, in late 1990, it was mostly filled with Vietnamese who had given up on living in their native land under the terms of the new government.
SM: Why did your mother leave?
KL: Our situation wasn't political, it was economic. We weren't afraid of living in Vietnam, things were just very hard and unlikely to change. My father had an addiction issue and did not provide for us at all. I understood my mother was brave, and taking a risk, and that she believed in cause and effect, in action. That's the most important thing my mother taught me.
SM: How did you finally get to the U.S.? What were those early days like? How did that period prepare you for success today?
KL: I got here two weeks before my 18th birthday, both happy and sad, because once again I was leaving my friends. But the fresh start was exciting. I tried to go to high school, but home was a one-bedroom apartment in downtown Washington, D.C. shared with six adults and my newborn brother, so I quit after two months. My first jobs were low-pay and long hours. For example, a van would come to our apartment and pick me and some others up and we were taken to a printing company in Maryland where we worked for $4 an hour. My life improved quickly – McDonald's, cashier, cocktail waitress – soon I could invest in nail school. That licensing took eight weeks. I worked nights. Then I moved out, got a nail tech job in Baltimore, and quickly made $100 a day.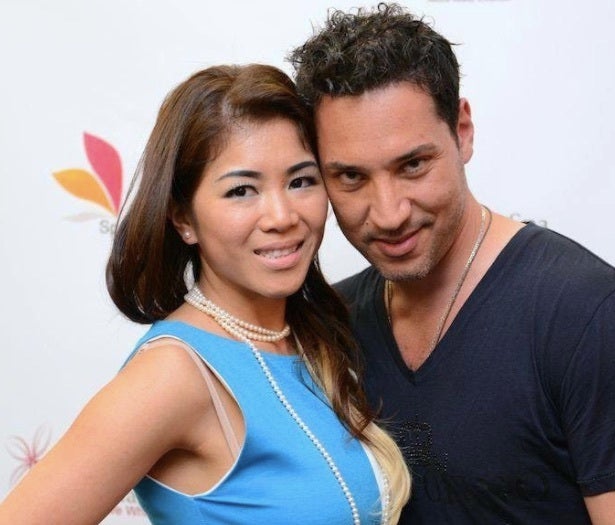 SM: How did you transition from employee to employer?
KL: Because I am a visible proponent of beauty and spa services, and a good active listener, my customers really liked and supported me. Everyone said, "Kathy, you should start your own business, be an entrepreneur." I worked hard to learn idiomatic English – soon, I am bringing my A-game to work every day! I became a hairdresser; I earned a full cosmetology license in 2001. I kept doing nails because that was the steady income stream, but I paid very close attention to the competitive environment, analyzing why some salons succeeded and others failed. Location is critical. If you expand services, it's extremely important that you do them very well, or you will eventually lose your nail traffic, too. I went from doing nails as an employee to renting a booth in increasingly more upscale places. I was briefly married to a Vietnamese man, it didn't work out. In 2008 I met my fiancée Fadi Gharbieh, a refugee from Lebanon who graduated from Johns Hopkins University. Fadi's a marketing and sales professional, and he's helped me in all ways to become a successful entrepreneur. We opened Spa Logic on May 1, 2012. It was a big risk, a large investment. But it's a success. And we keep improving and expanding.
SM: What's the most difficult challenge you face today?
KL: Hiring and retaining the best stylists, aestheticians, massage therapists, reflexologists, and nail techs. Everyone can occasionally have an off day, and some clients are difficult. But obviously employees must be reliable and professional. I coach them, I encourage them, I manage issues. I have never been late with payroll. I make sure the spa looks inviting and upscale. For example, we offer clients a mimosa or glass of wine. We frequently promote specials through daily deal and social media web sites. I read all the Yelp reviews customers post. I write careful, diplomatic replies. Because of our location, we attract both visitors and locals, and we want to be the first choice for both. I don't believe in luck: it's all cause and effect. We give clients what they want, and they tip well, they come back, and tell their friends about us.
Additional research and editing by Danniell Hu
Related
Popular in the Community