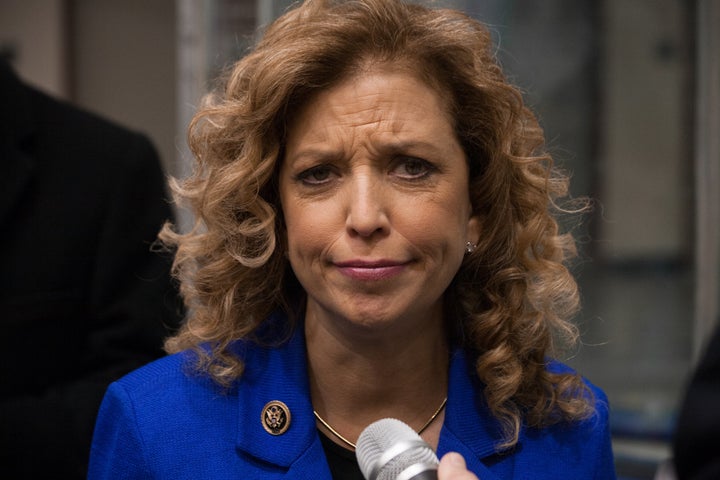 WASHINGTON -- Two top congressional Democrats denounced the possible election of a Republican president and warned that the GOP candidates, particularly real estate mogul Donald Trump, would set America back as leaders because their racist and sexist rhetoric misrepresents the country.
Discussing the 2016 presidential race at a Black History Month reception hosted by the Democratic National Committee on Monday night, Rep. G.K. Butterfield (D-N.C.), chair of the Congressional Black Caucus, and DNC head Rep. Debbie Wasserman Schultz (D-Fla.) tried to impress upon Democratic voters a sense of urgency.
"I've never been more concerned than I am in this election cycle," Wasserman Schultz told the packed room.
"It's one thing to have a difference of opinion -- even to deeply disagree and have a divide that's difficult to cross," she said. "It's quite another possibility for the other significant political party in this country to nominate someone who will actually unravel American values."
Butterfield explained that the election -- specifically the need to vote Democrat -- was in the hands of people like those in the crowd.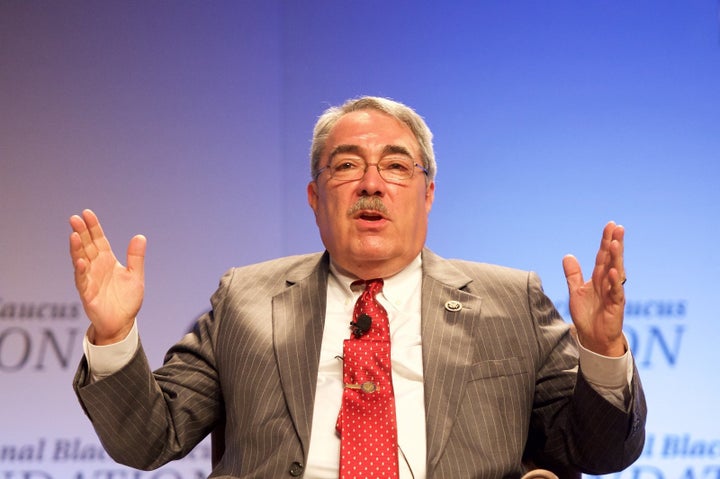 "Who occupies the White House, beginning in 2017, will have the unrest of the world at her or his hands. This is a critically important election," Butterfield said. "The Republicans are choosing their nominee as we speak, and I think it's going to be the worst nightmare of our lifetime. This election is in your hands."
Butterfield briefly argued that former Secretary of State Hillary Clinton would be the best option for the Democratic Party. (The CBC's PAC endorsed Clinton a few weeks ago, and its leaders said they believe Sen. Bernie Sanders' socialism is not a sufficient solution to eradicate the country's racism.)
Wasserman Schultz did not endorse a candidate, since as party chair she must remain neutral. More broadly, she worried that the leading Republican candidates would create a national atmosphere similar to that of post-World War II McCarthyism, when Sen. Joe McCarthy of Wisconsin launched aggressive attacks against suspected communists, often falsely scapegoating people.
The DNC chair has previously accused Republicans like Trump of not having depth or substance in their campaigns and relying on inflammatory words instead.
"America is better than this. Better than Donald Trump or Marco Rubio or [Ted] Cruz or any of the slime that are oozing all over our Constitution and our future. We are not going to let it happen," Wasserman Schultz said. 
Calling all HuffPost superfans!
Sign up for membership to become a founding member and help shape HuffPost's next chapter
BEFORE YOU GO
PHOTO GALLERY
GOP Candidates On Immigrants