Recycle freaks unite!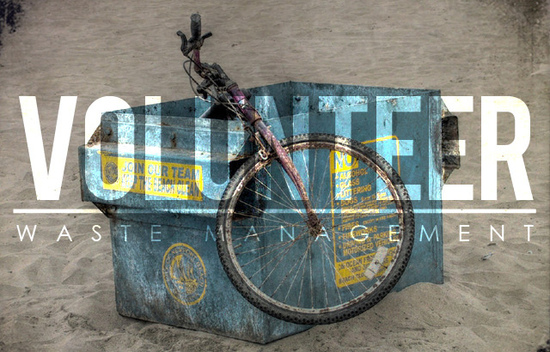 Photo by: Patrick McConahay

While most developed countries teach environmental education (like not chucking your batteries in the trash) and enforce strict regulations, there are still places out there where basic environmental protection, like regular garbage pick-ups and recycling, don't exactly jog knee-jerk reactions. Don't get all down in the dumps about it; instead, read up on how you can get elbows deep in waste management volunteer programs around the world. We don't get paid to tell you about these five programs, which means we really like them for their charming personalities.
Maldive Islands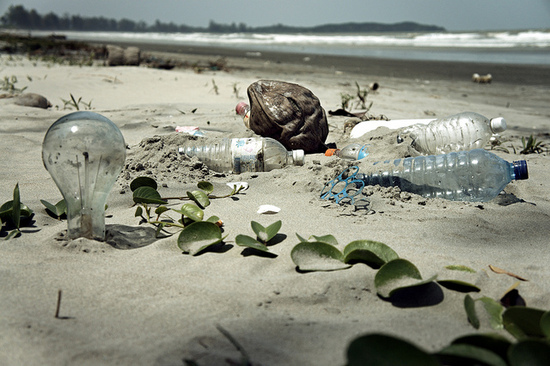 Photo by: epSos.de

The Maldives are the flattest place on the planet with the highest natural ground height of 7'11". No highways, hills or mountains -- the Maldive islands are all about their beaches but ironically, the rising sea levels, brought on by global warming, could end up sinking the whole place. The president has even been scoping out new land to move his people if shit ever does hit the fan. Most experts agree that the Maldives will be under water in under 100 years. That's pretty grim for a nation of small islands and sunshine.
While rising sea levels pose a future threat for the country as it stands, pollution is plaguing the people today. Team up with MuchBetterAdventures for a three-week volunteership on the island of Naifaru where you'll help plan, develop and implement a waste management program. Meals and housing are all covered in your $1,000 package, which also includes airport pickup, 24/7 on-site service and weekly excursion trips like snorkeling and island-hopping. Looking for something more long-term? Volunteer Maldives offers an ongoing 15-year "Go-Green" campaign between January and November with a one month minimum stay. Either way, you'll be helping the people today and setting them up for a better tomorrow.
Belize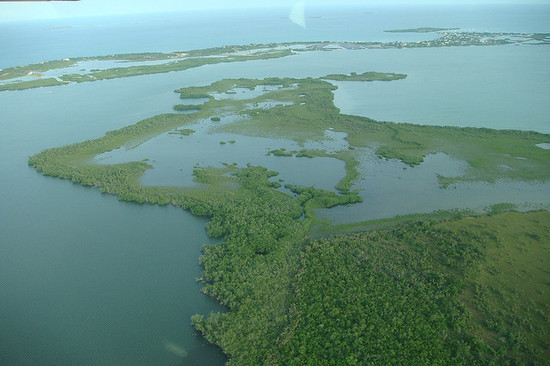 Photo by: Philip Larson
Belize is wisely taking a sooner-than-later approach to dealing with waste management. Amazing wildlife, awesome beaches and a growing economy have caused huge migration to the land as Belize expands its population by nearly 2 percent each year (that's more than India, the U.K. and the U.S. grow every year). Conservation efforts and long-term projects to provide work for locals in the waste management industry are just starting to kick off as a reaction to the growth, so now's the perfect time to get in.
Belize is the only country in Central America with English as their official language, so you'll fit right in during a two month volunteership with FrontierGap. Their project takes place in Southern Belize and aims to support local communities by providing jobs toward protecting the country's exotic rainforest ecosystem. You can be gardening with kids, constructing new facilities or even managing social media for raising waste management awareness. $1,500 is a bit much for a volunteership without accommodation or food, but your home currency will likely stretch a long way -- average apartments go for $200 a month and food and drink come cheap. Plus there will be plenty of free time to snorkel the Northern Hemisphere's longest barrier reef in any one of Southern Belize's secluded beaches.
Ghana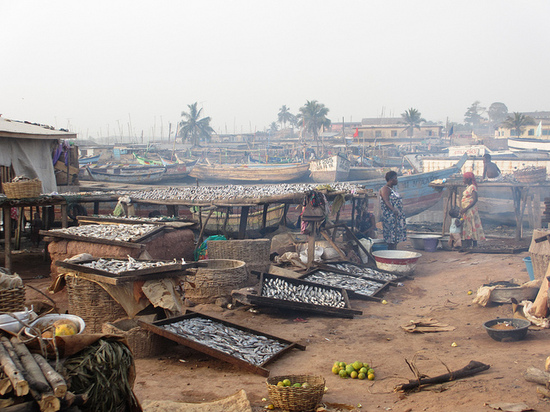 Photo by: Nora Morgan
The people and the government of Ghana don't agree when it comes to garbage. Everybody knows there's a problem and yet the push-pull waste management war prevails. When the government provides garbage cans, people steal them. When private companies try charging residents for pickups, they refuse. When the people demand public toilets, the government doesn't give a shit. Slum streets are turning into public piss holes and the entire country is at the end of its rope for waste management ideas. So where does all the garbage go?
We wouldn't send you down there with a pooper-scooper. The situation in Ghana is beyond clean-up and conservation; in some parts people still take out their trash and burn it. Volunteer Projects for West Africa (VPWA) needs creative minds to come up with waste management solutions. You'll be fed and housed in either the capital city of Accra or other eastern regions of the country. Both options offer some of the nicest volunteer dorms in all of Ghana for around $150 per week (with program stays up to six months) and as per usual, the longer you stay the less per week you'll pay. Make no mistake, this isn't a sugar-coated volunteer stint where you work a few hours and play the rest. This is a chance to help change the future of an entire nation.
Costa Rica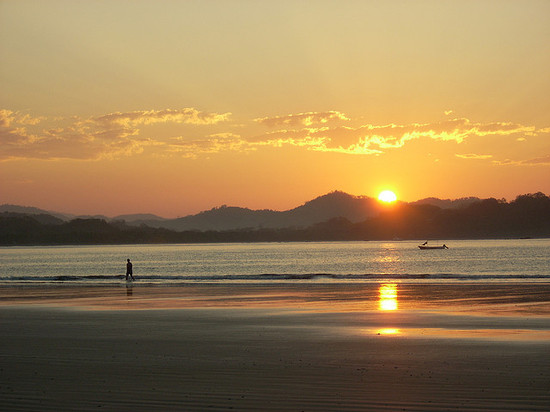 Photo by: JetPunk.com
Rich in natural beauty and graced with a thriving ecosystem, Costa Rica is one of the biggest eco-tourism countries in the world. Waste management issues are threatening Costa Rica's biodiversity because over half of the nation's 2,400 tons of daily garbage are being tossed into unregulated dumpsters and less than 10 percent of that is being recycled. While deforestation and illegal logging have been curbed over the years, waste management is still a major threat to Costa Rica's humongous tropical forests which help slow down the effects of global warming.
Costa Rica Frika offers hassle-free volunteerships in the country's San RamÓn region. Straight to the point, the program needs help sorting and packaging incoming recyclable material and setting up recycling awareness campaigns. When you're not on the frontlines in the fight against deforestation, you'll be playing with kids, exploring the country during three-day weekends and brushing up on some Spanish. Volunteers are welcomed every Monday, year-round, and are housed (in a volunteer hostel or with a local family), fed (empanadas, ceviche and other regional grub) and invited to stay as long as they'd like (minimum of two weeks) for around $200 a week. Virgin volunteers, ease into getting your hands dirty with this one.
The national waste management movement took a huge turn in 2008 when 50,000 Estonians got rid of 10,000 tons of illegal waste all over their country. The job was completed in five hours. Inspired by the success in Estonia, Let's Do It! took its ambitions worldwide with the "World Cleanup of 2012," where nearly half of the planet's countries participated in one of the most globe-spanning volunteerships of all time.
There's no genius behind the Let's Do It! world cleanup mission. The driving force is organization. Living a greener lifestyle is great on an individual basis, but bringing together members of a community and setting waste management goals is the key to Lets' Do It!'s long-term success. Check out their website to see if a cleanup day is planned for your city (they're going through 2014), or find out more information on how YOU could light the fuse for cleaning up your neighborhood.
Shit doesn't just disappear when you flush the toilet and garbage doesn't just go away when it's tossed outside. Waste management is a growing global issue that volunteer organizations are only now starting to address. Jump in with one of them for a few weeks or just set personal goals toward living a greener life. Nobody wants to be living knee-deep in waste; it's time to start giving a shit.