If you're planning a trip to Thailand in the next three years, draw a little question mark next to Wat Arun on your landmarks list.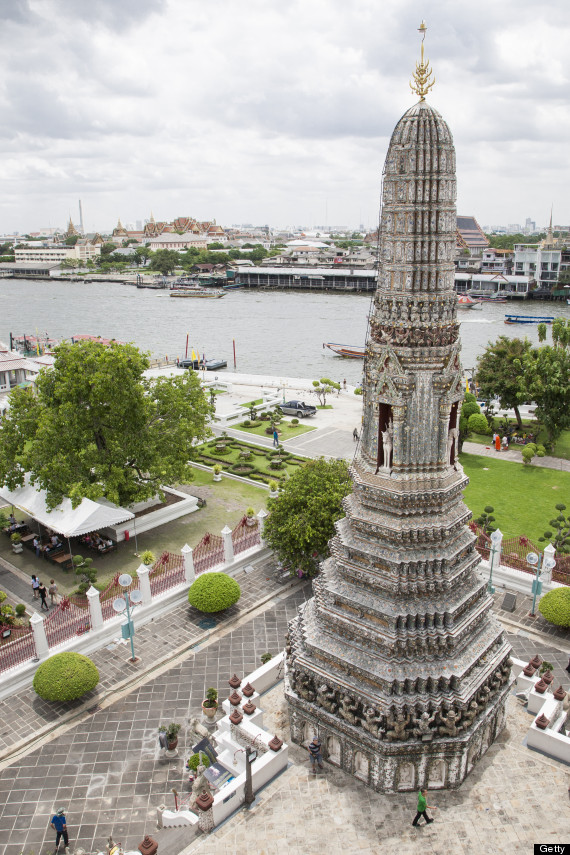 Wat Arun is famous for the steep steps leading to the Temple of Dawn, which reflects morning sunlight with a particularly pearly glow.
At the top of the 260-foot tower, visitors get views of the city and a dose of history-- the Buddhist complex is more than 300 years old and has changed hands between many members of Thai royalty.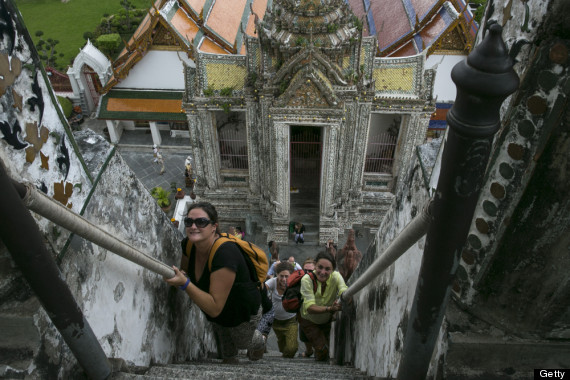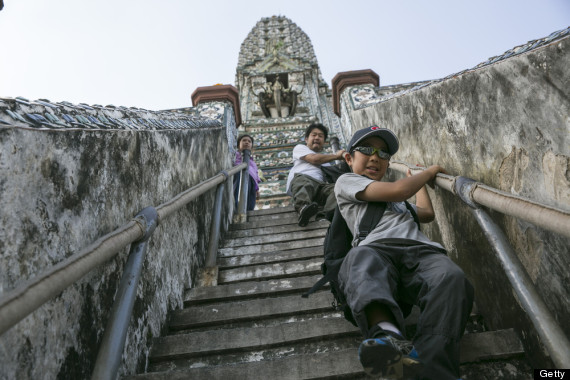 During the construction period, workers will repair cracks in the Temple of Dawn, replace tiles and remove mold. According to a local monk, they'll also "conduct an underground exploration of the stupa's foundation to determine its condition."
Temple authorities have reportedly asked the Tourism Authority of Thailand to build a replica of the Temple Of Dawn that tourists can visit for the next three years.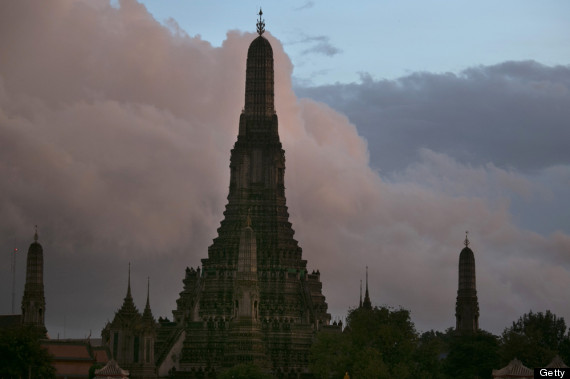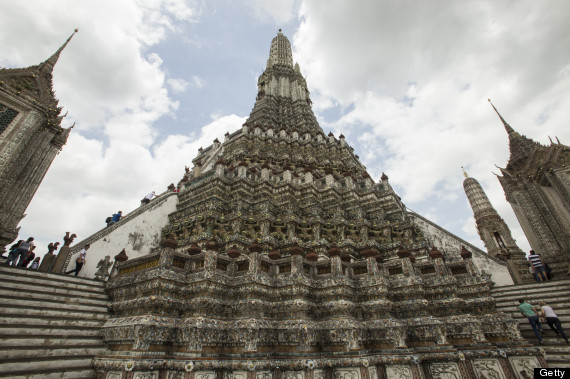 On Tuesday, monks blessed the temple before a ceremony to officially start construction.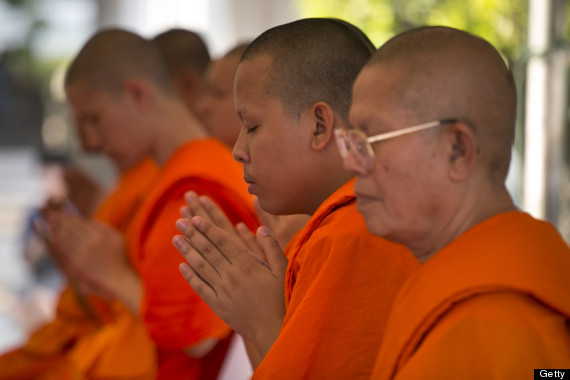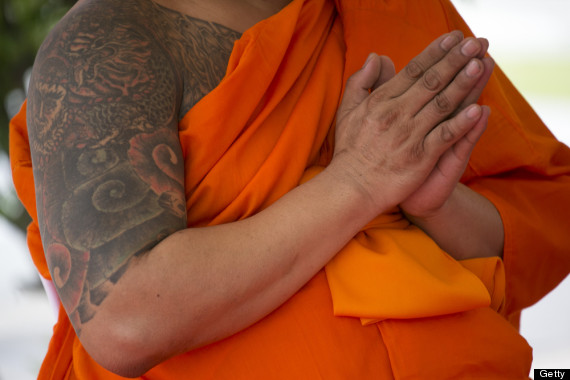 Thai girl scouts were there, too.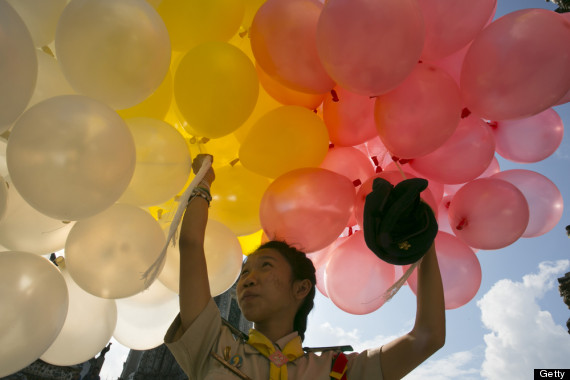 Ornate sculptures, Chinese ceramics, porcelain figures, and Buddha icons surround Wat Arun.
Some of the original tiles were removed during renovations in the 1990s, but they'll be replaced during this round of repairs.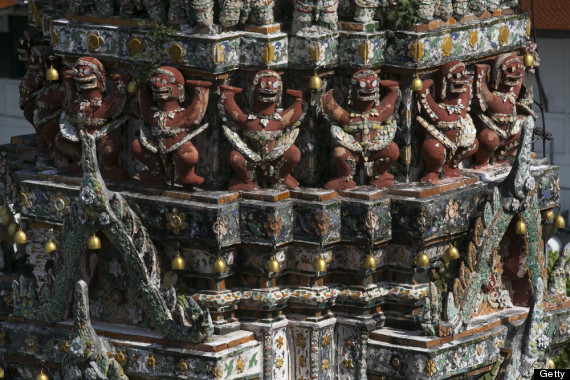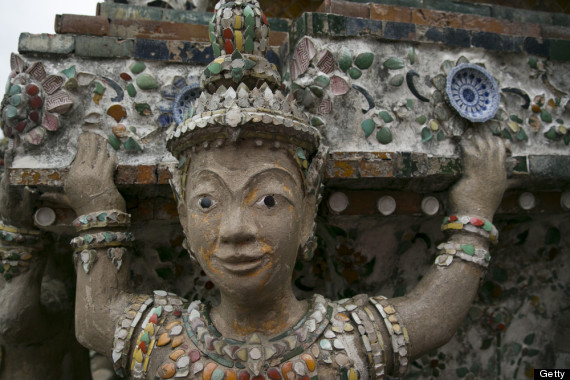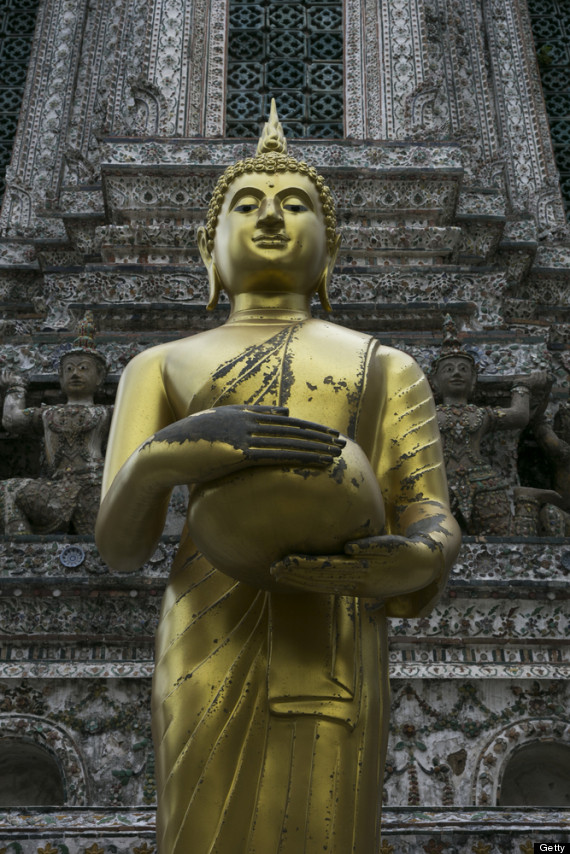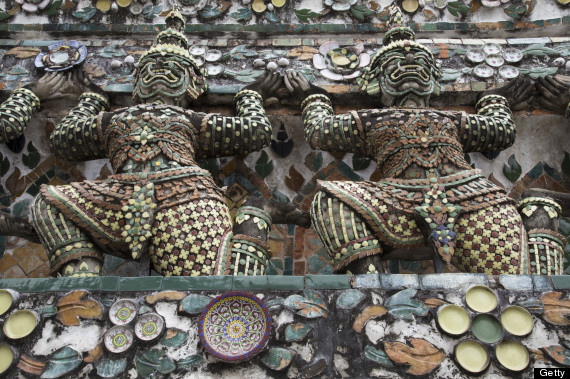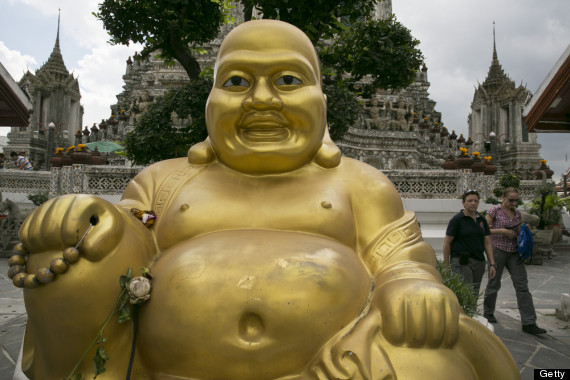 Visitors often take water taxis to Wat Arun on the Chao Phraya River. They'll be able to watch construction from there for the next three years.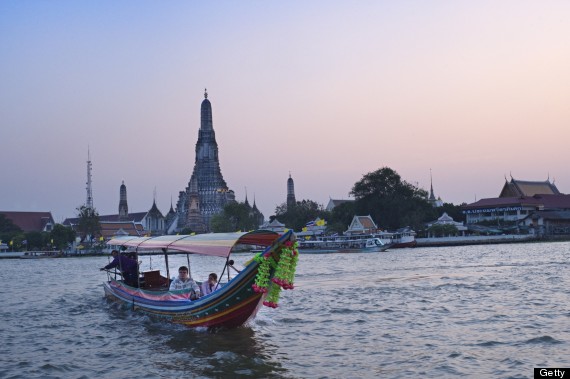 Happy renovating, Temple of Dawn!