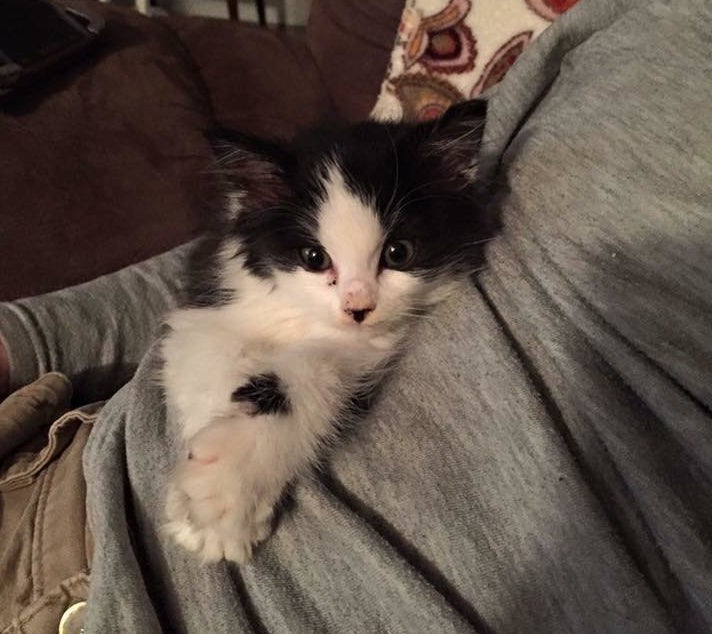 UPDATE: Wednesday, Jan. 27, 11:13 a.m., EST.
A couple that has a history of rescuing special-needs animals adopted Olive at 5 p.m. on Tuesday, the shelter told The Huffington Post. They currently have two other special needs kitties, so Olive will now have siblings to love.
Olive, a tiny, 4-month-old black and white kitten, is cute enough to make anyone squeal, "Awww!" But what makes her special will cause your bottom lip to tremble.
A vet has diagnosed Olive as having cerebellar hypoplasia, otherwise known as wobbly kitten syndrome, a condition that causes cats to walk with a little shimmy in their step.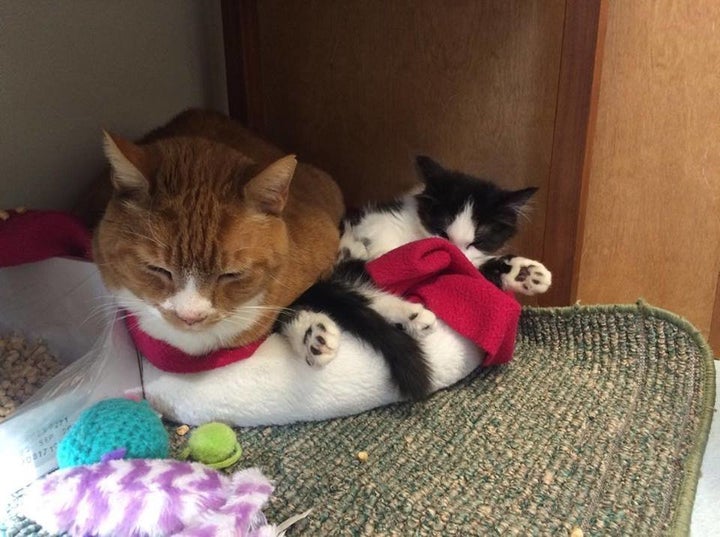 Olive was brought to the Watauga Humane Society in Boone, North Carolina, as a stray on Nov. 15 and, lucky for the special-needs kitty, one of the shelter's employees took her as a foster. In the more intimate and gentle environment, Olive was introduced to other animals and learned to play with other cats. She's also been around dogs and does well with them.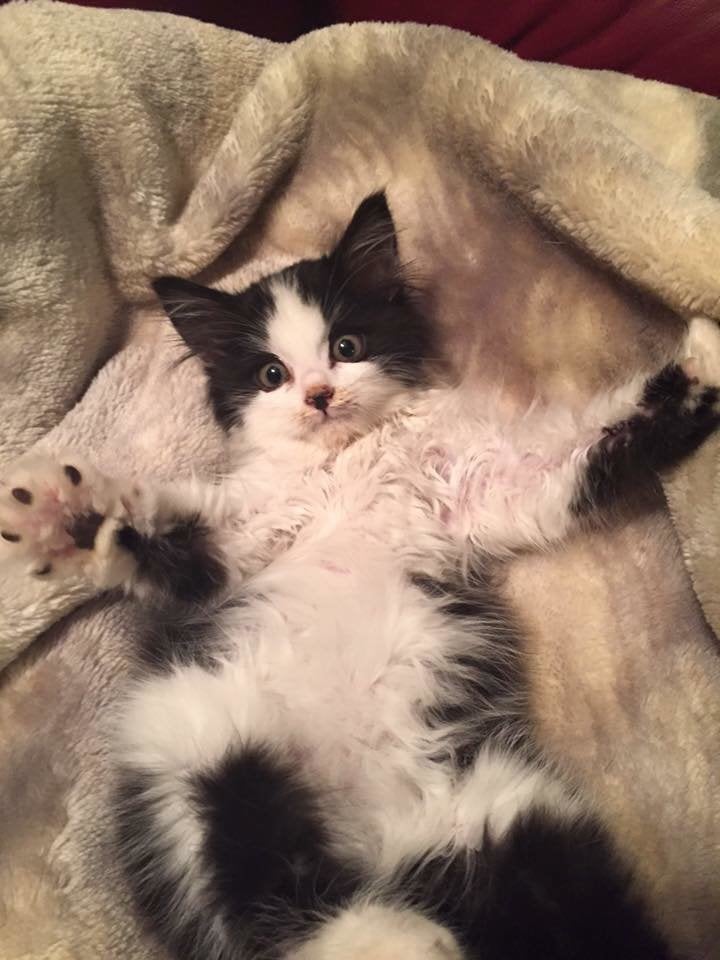 "She has a very courageous personality and LOVES to be held and cuddled," Christy Watson, shelter manager at Watauga Humane Society, told The Huffington Post.
Ever since Watauga Humane Society posted on a video on its Facebook page of Olive, the Internet has fallen in love with the cat. The video has received over 21,000 shares on Facebook alone.
"We have received numerous phone calls, emails and Facebook posts from people who want to adopt Olive," Watson said. "But she is a special kitty and we want to make sure that her adopter is aware of the joys and the challenges of having a CH kitty."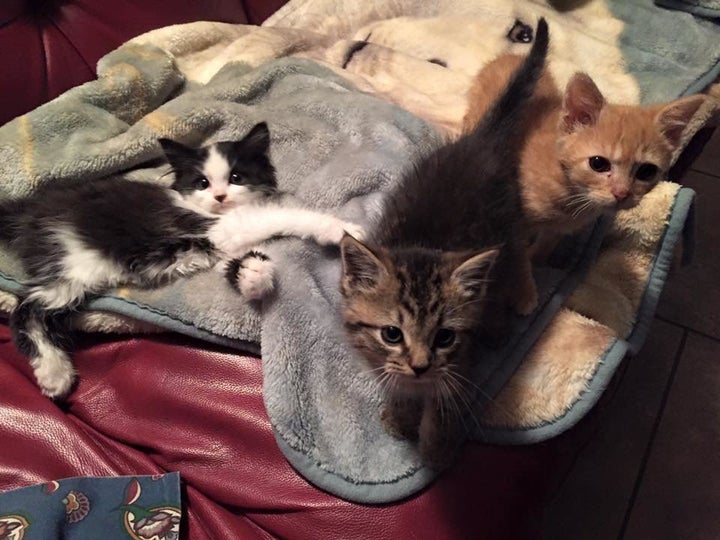 Cerebellar hypoplasia, or CH, is a disorder found in cats and dogs that's similar to cerebral palsy in humans. It occurs "when the cerebellum, the part of the brain which controls fine motor skills and coordination, is not completely mature at birth" says CHcat.org, an organization dedicated to educating people about and adopting out cats with the disorder. It causes jerky movements, tremors and uncoordinated motion. But in cats it is non-progressive, which means it will not get worse with age.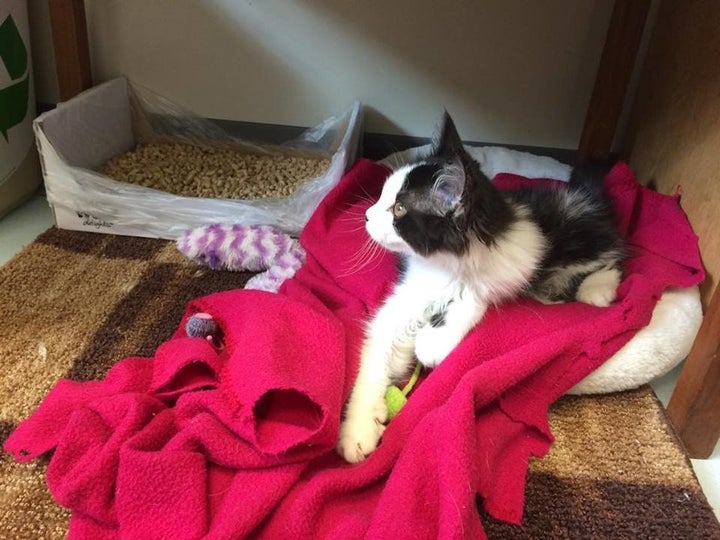 CH is usually a result of a kitten's mother contracting the panleukopenia virus while pregnant. According to UC Davis' Koret Shelter Medicine Program, panleukopenia, known as the cat plague, is highly contagious and causes vomiting, diarrhea and sometimes sudden death in cats.
Kittens with CH do not have or carry panleukopenia when they're born, but the virus will stunt their cerebellum's growth while in the womb, giving them CH. Because of this, kittens with CH are often euthanized because people think the condition is contagious or painful. However, cats with this condition have a normal life expectancy and are very sweet, loving and affectionate -- just like sweet, little Olive.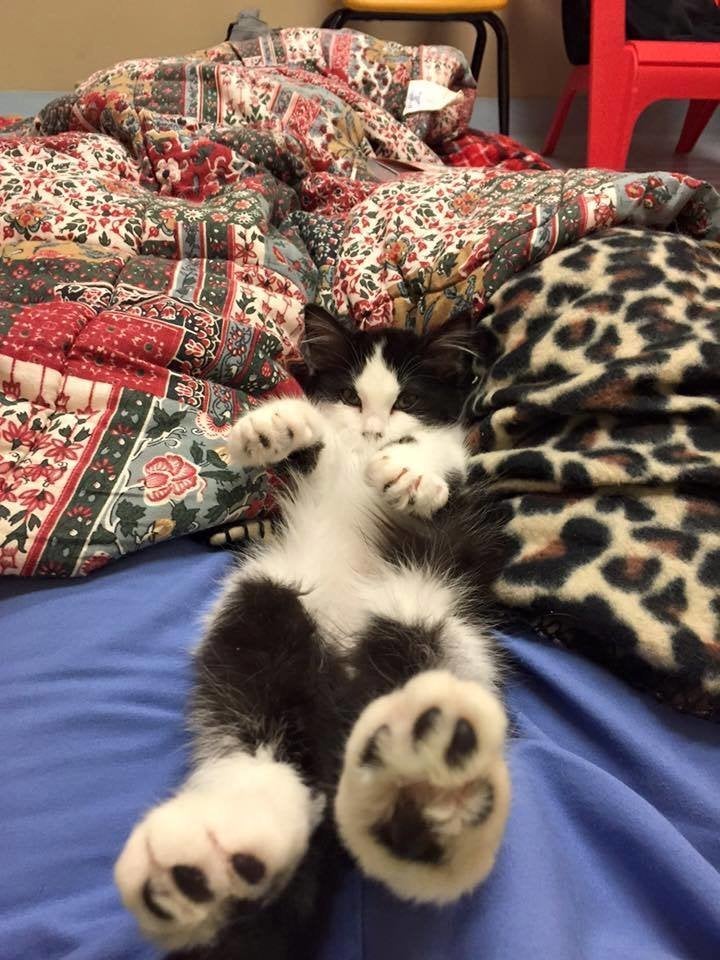 If you are interested in adopting her, contact Watauga Humane Society at its Facebook page. They will be choosing a new home for her on Tuesday.
Even if you're not chosen, Watauga Humane Society encourages you to make a donation in Olive's honor to help out another cat in dog in need.
PHOTO GALLERY
Cute Kittens
Calling all HuffPost superfans!
Sign up for membership to become a founding member and help shape HuffPost's next chapter