The Amazing Race spooky kids, Kent Kaliber and Vyxsin Fiala, know all about packing light. On two seasons of the hit show, they raced around the world with their belongings in a single backpack without leaving behind the black eyeliner and glitter polish.
The reality TV all-stars usher in my new video series, "Travel SOS." In each episode, I will tackle a travel question or dilemma with the help of my expert friends.
Kent and Vyxsin's five tips for minimizing luggage:

Fill empty spaces, such as inside hats and shoes. Vyxsin protects a camera by stuffing it in a sneaker.
The Goths demonstrate how a scarf and handkerchief can be used in many ways: a sarong, a headband, a washcloth.
Vyxsin recommends buying toiletries in mini-size and refilling them. Instead of a bulky flat iron, she brings a tiny version.
Start early. Make lists so you won't forget your passport and mobile charger.
5) Leave non-essentials at home
Before you put something in your suitcase, consider whether you really need it. Keep out items you can easily get on the road.
Did you enjoy Kent and Vyxsin's "Travel SOS" advice? What are your favorite ways to save space when packing?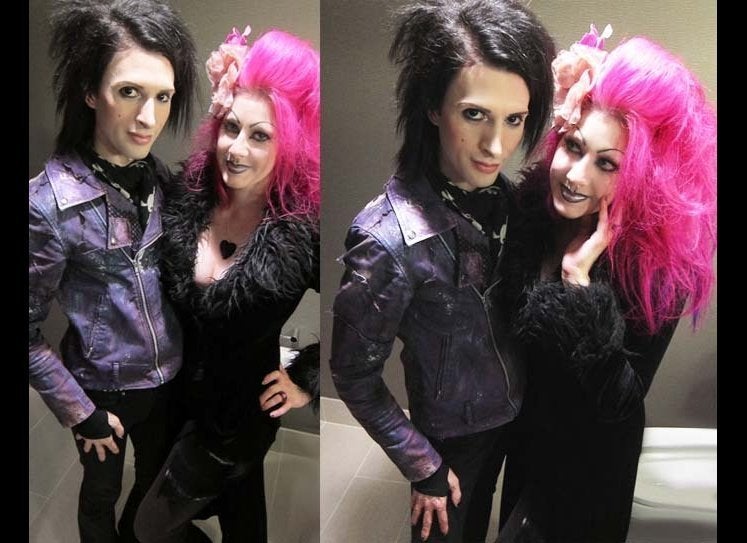 Travel advice from Kent & Vyxsin, The Amazing Race all-stars