Julio Pena could barely contain himself upon discovering the gender of his unborn child.
The father of four girls along with his wife, Kari, cut a cake at a party to reveal the gender of their fifth child. The baby's gender was a surprise to the parents but not to their 16-year-old daughter, Chastity, ABC News reported.
Their doctor revealed the gender to Chastity, who was given the task of ordering a cake for the reveal party with either pink or blue filling.
Once Pena saw a peek of blue, he fell to the floor with joy.
"I've been waiting for this for a long time," he told ABC News. "For a boy."
Congratulations to the mom and dad!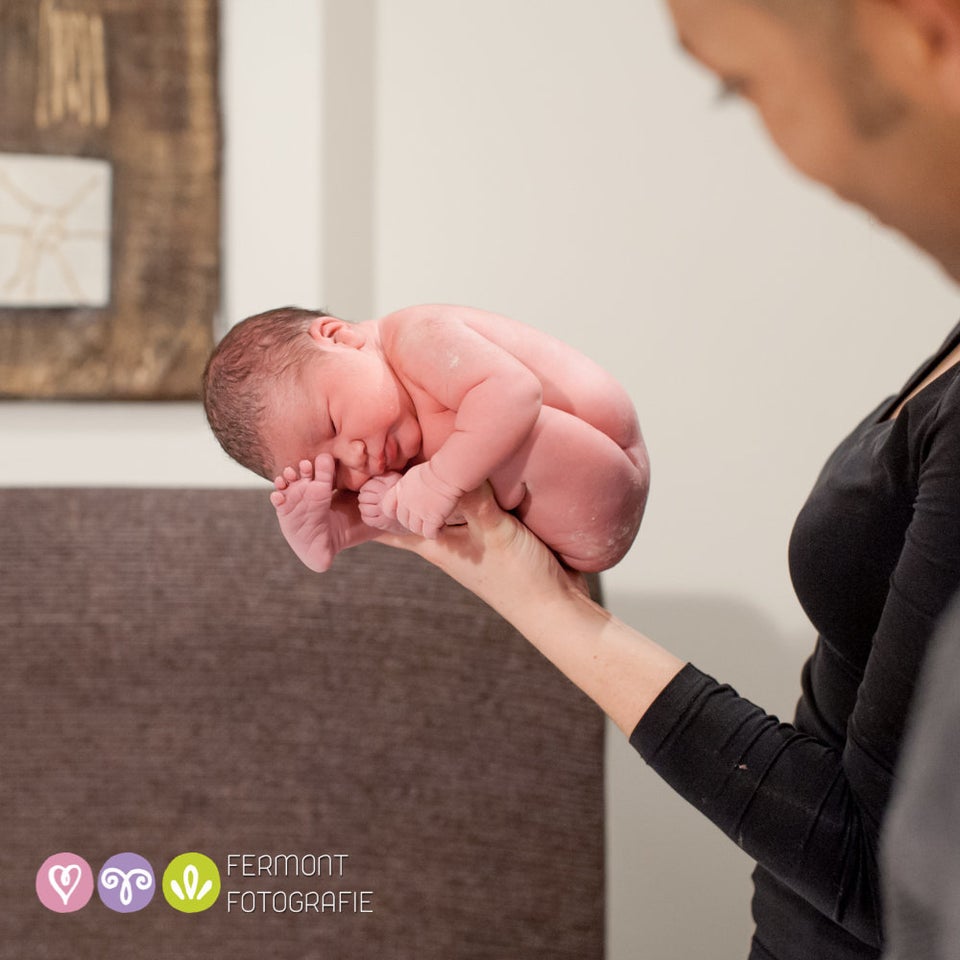 Photographer Shows How Baby Fits Inside Womb