Naming white American actors is such hard work, according to this parody video from America Ferrera.
After Tina Fey tried to name 20 Latino performers in 60 seconds during a segment on "Billy on the Street," Ferrera completed a challenge of her own. Comedian Colton Dunn gave the actress one minute "to name 20 white American actors," and she hilariously (and jokingly) struggled.
"That girl from 'Titanic,' the woman," Ferrera said.
Luckily, Dunn was there to offer some help. "How about just put a name together," he said. "A first name and a last name, put them together. There's probably a white person with that name."
Ferrera told The Huffington Post what inspired the video. She said:
I am a fan of both Billy and Tina's but it's a real bummer that, "Can you name 20 Latinos?" is a scary question to ask a television and film producer in 2015. It's telling and sad, but it certainly isn't adorable or entertaining to those who are the butt of the joke. We turned the tables in our video to show just how ridiculous it feels when you're on the other side. And let's just be real -- I'm mad she didn't name me.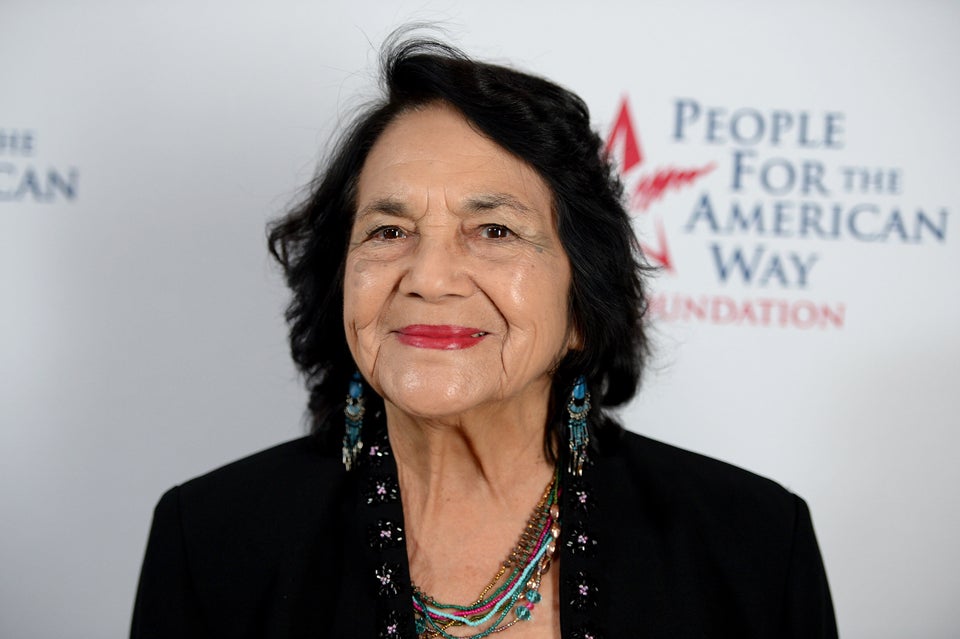 9 Badass Latinas Every American Should Thank
Support HuffPost
Every Voice Matters
Popular in the Community