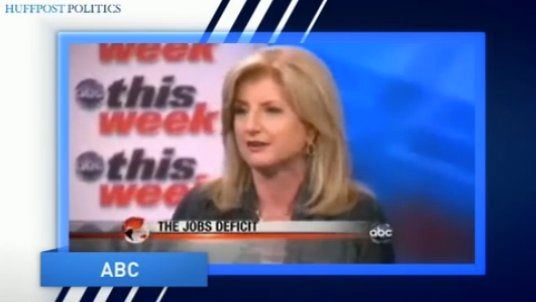 Last night on ABC's This Week with Christiane Amanpour, Huffington Post Media Group Editor-In-Chief Arianna Huffington, senior correspondent for FOX Business Network Charlie Gasparino, former Clinton Budget Director Alice Rivlin and journalist George Will sat down to debate the question on the minds of many Americans: What's more important -- the federal deficit or the jobs deficit?
"The jobs issue is a demand issue," Huffington said. "Corporate America has $2 trillion dollars in cash they are not spending, corporate profits are up 60 percent, the problem is not the lack of cash, the problem is not that [businesses] can't borrow money at very reasonable rates."
"The problem is [businesses] don't trust demand," Huffington continued. "By capping spending we're going to make demand even weaker."
Watch the debate on the jobs and federal deficit question on "This Week":
REAL LIFE. REAL NEWS. REAL VOICES.
Help us tell more of the stories that matter from voices that too often remain unheard.