As an outspoken actor and activist, Ashley Judd is no stranger to online misogyny. On a near daily basis she receives threats of sexual and physical violence and heinous photoshopped images of herself online. In a newly released TED Talk, Judd makes a powerful statement about why online harassment is so damaging, and whose responsibility it is to tackle it.
"Since I joined Twitter in 2011," she says, "misogyny and misogynists have amply demonstrated they will dog my every step."
In her talk, Judd brings up one tweet that set off an avalanche of Twitter trolling. In 2015, Judd, a passionate Univ. of Kentucky Wildcats fan, tweeted about a basketball game where the Wildcats played the Univ. of Arkansas Razorbacks. In her tweet, she said that the Razorbacks "can kiss my team's free-throw making a―."
The response to her innocuous tweet was a stream of death threats and rape threats so severe she felt she had no option but to fight back.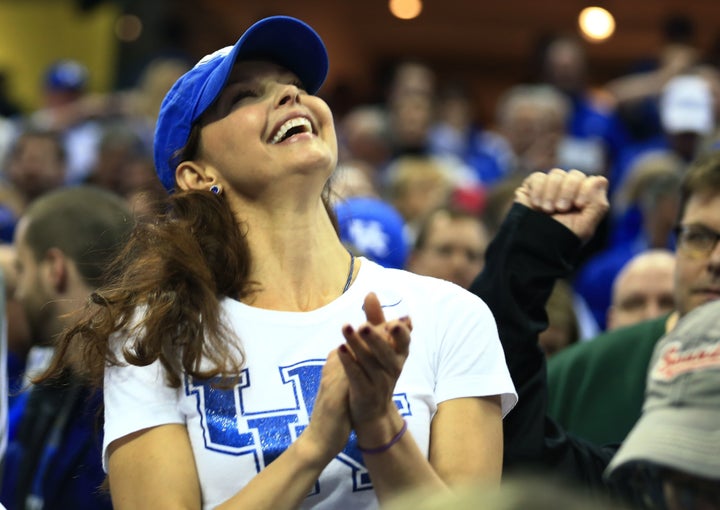 Judd wrote a powerful op-ed for Mic about the mob-like harassment she received online. In that piece, she also came forward as a survivor of rape and incest. The public's response? Slut-shaming, victim-blaming and even more harassment.   
In her TED Talk, Judd discusses how online violence needs to be taken as seriously as physical, in-person violence. "The threat of violence is experienced neurobiologically as violence," she says. "It's clearly traumatizing."
Judd proposes a number of solutions for combatting misogynist online harassment, and specifically calls on the tech industry and "our friends: White Males" (two often overlapping communities) to take responsibility for the ways in which they've failed women. She cites Gamergate and industry-wide sexism in tech as examples of those failures.  
"The sexism in your workplaces must end," Judd says. "Only when women have critical mass in every department at your companies, including building platforms from the ground up, will the conversations about priorities and solutions change."
Judd also brings up the need to change laws that now ― in the era of social media ― seem antiquated, and the importance of media literacy for law enforcement. She cites journalist Amanda Hess' experience, who received a series of targeted online threats in 2014 as an example. 
"The police wanted to be helpful when Amanda Hess called about the death threats she was getting on Twitter," Judd says. "But they couldn't really when they said, 'What's Twitter?'" 
She ends her talk with one poignant, essential reminder when it comes to combatting sexism in any realm: believe women. 
"Believe her," Judd says. "Believe her."
REAL LIFE. REAL NEWS. REAL VOICES.
Help us tell more of the stories that matter from voices that too often remain unheard.
BEFORE YOU GO
PHOTO GALLERY
#FirstTimeIWasCatcalled Twitter Stories