A music video supercut of Bruce Springsteen singing "Thunder Road" over 41 years just may be the greatest Bruce-related thing we've heard since they announced that the Boss' latest tour was coming to town.
"Thunder Road" was the opening song on Springsteen's 1975 album, Born to Run. It's a classic Boss tune and it's now gotten the TLC it so clearly deserves. Super-fan Phil Whitehead -- a 20-something English teacher in London who produced the supercut video -- said he wanted to explore how a song like "Thunder Road" has changed over the years, not only in the way Springsteen performs it, but also how its meaning evolves with an older person singing it.
Whitehead edited together footage of Bruce performing the song in different locations, including with the E Street Band, solo with an acoustic guitar and alone playing the piano. Reached in London by email, he told The Huffington Post that he's a relatively new Bruce fan. "I have only been on to that 'Thunder Road' [recording] for four of those 41 years but when I first heard his music, it immediately spoke to me and I was in. Since then, Bruce has been a significant part of my life," Whitehead said.
Whitehead said the video was a labor of love that he began working on about an hour after the dates for Bruce's latest tour were announced. Why yes, he's going, which prompted Whitehead to ask if we could include this note to Bruce: "What's with the ticket prices? I now have 'debts that no honest man can pay'!)
As for everyone else, we trust you will enjoy the next 5:29 minutes of your life.
Related
Before You Go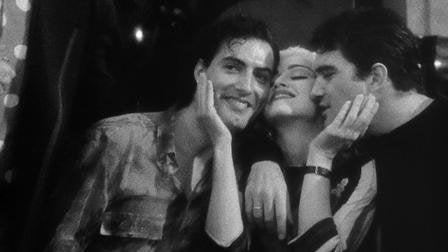 14 Music Documentaries Worth A Watch
Popular in the Community