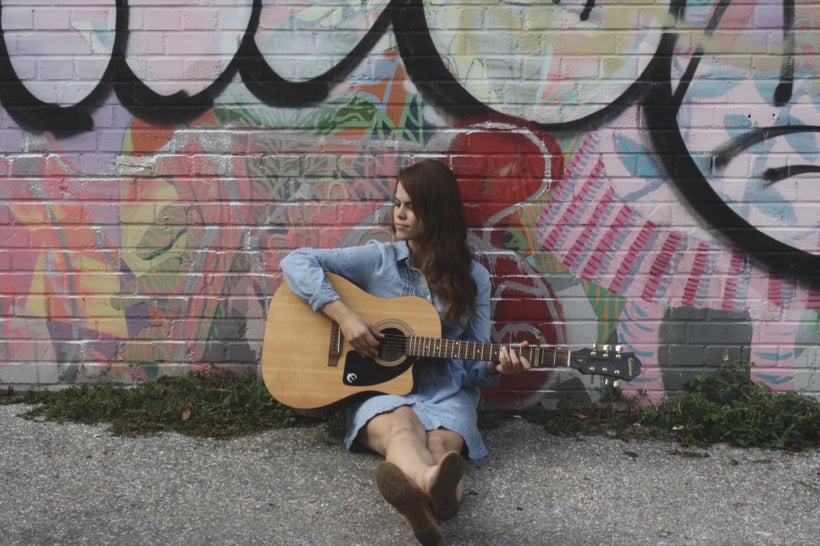 Dani Robert is a 25-year-old singer-songwriter who lives in Toronto, Canada. Her debut single "Clouds" was released on June 27th and has already garnered 120K streams on Spotify. The track produced by Kyngs, Mic Tee (AMAG/ Cash Money/ Rich Gang), and Bryan 'BC' Cockett was featured on New Music Friday playlists in 10 countries all over the world (Canada, Sweden, Singapore among others). "Clouds" is an upbeat song with intimate vocals -- a unique blend of piano- based pop, folk, and EDM with a summer
Robert is originally from the farmlands of Pain Court, where she began developing what would become her own sound: a fusion of piano-based, alternative pop, and EDM. At the young age of five, Dani began learning to play the piano. By the time she was seven, she was writing her own music, taking inspiration from personal experiences. Robert continues to develop her craft, playing a series of venues across Canada (Toronto Centre for the Arts, The Hard Rock Cafe). Songwriting has always had a central place in her life. That passion led her to become a music therapist, helping people to express themselves through music. "The opportunity to use my songwriting as a way to not only express myself, my thoughts, ideas, my purpose, but to do that for others is undeniably one of the greatest gifts I have been given," says Dani.
This post was published on the now-closed HuffPost Contributor platform. Contributors control their own work and posted freely to our site. If you need to flag this entry as abusive,
send us an email
.