"Where were you when you saw Corey Feldman dab on the 'Today' show?"
Hopefully this is a question your grandchildren will get to ask you one day, still mystified by the moment that changed live performances forever — or, at the very least, marked the end of dubstep. 
Feldman graced NBC's "Today" stage Friday, Sept. 16, to perform his single "Go 4 It," featuring Snoop Dogg. Those with him included Corey's Angels (female band members clad in Party-City-esque costumes with halos and wings), Doc Ice from the 80's hip-hop group UTFO, and a hooded (yet happy as hell) Corey Feldman.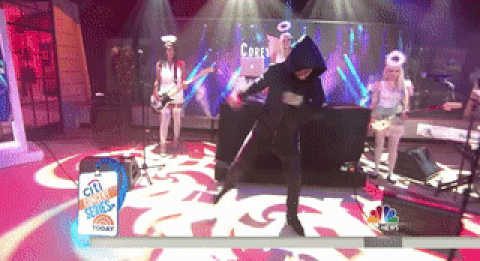 Corey was promoting his album "Angelic 2 The Core," an album the "Today" host emphasized was "10 years in the making." 
Before performing, the screen flashed to his album art, which consists of two angels lifting Feldman out of a fiery Earth — what is presumably hell. 
"The whole theme of the album is good versus evil, heaven versus hell," Feldman said. "If you look actually at the artwork of the album, you'll see that it's me trying to crawl out of a fiery pit, and it's the angels pulling me out."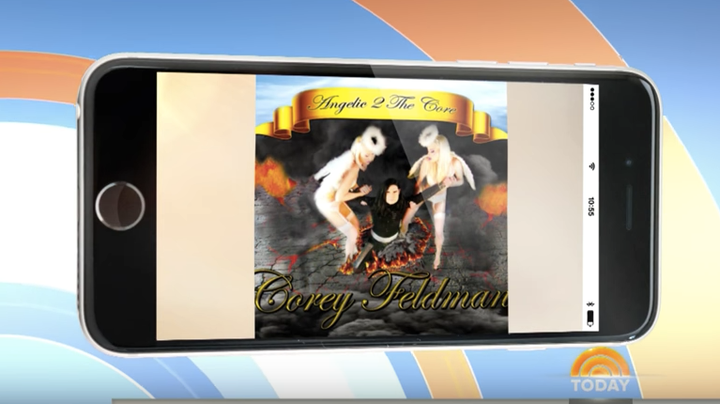 But the best part was Corey's (honestly endearing) dance moves. 
These are the highlights. 🔥👼
It starts off with some solid air piano moves.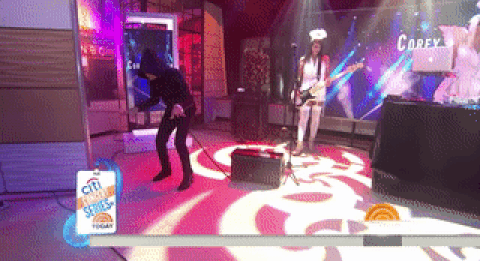 Corey slowly approaches the mic.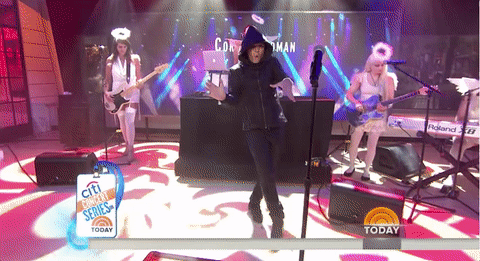 But, then he's, like, "Nah, I gotta do this thing real quickly"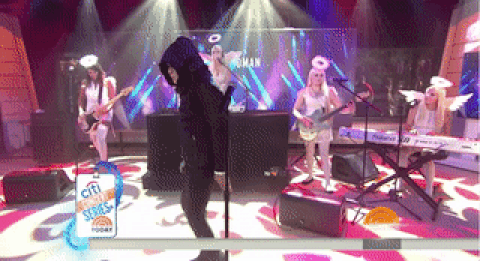 Werk.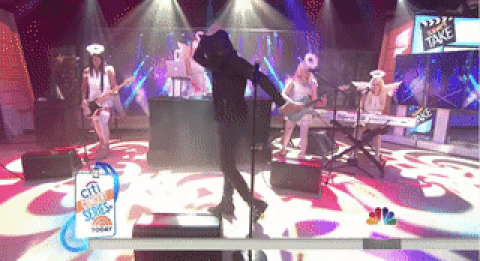 Magic.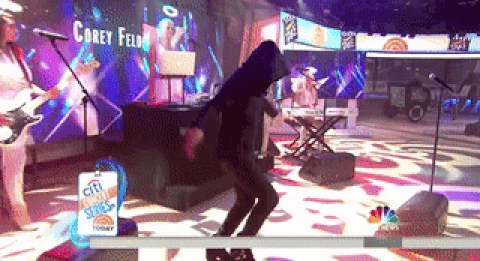 Passion.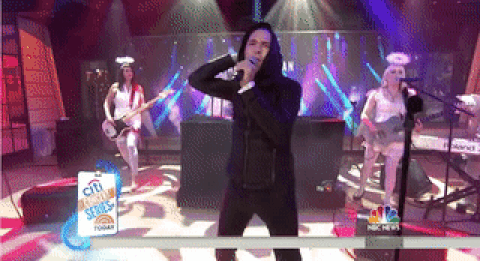 Yas.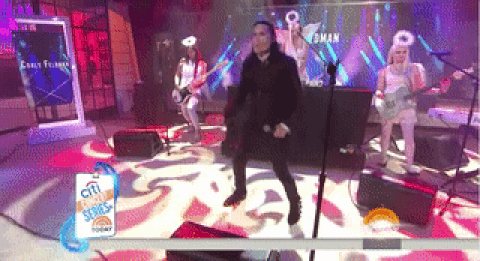 TFW you go 4 it.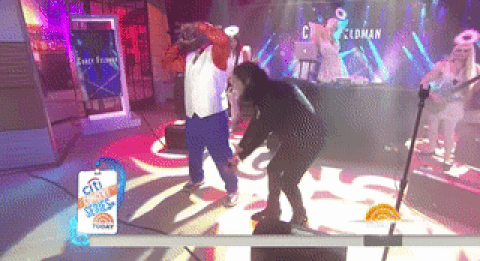 It should also be noted that Corey released a music video for "Go 4 It," too, which fails to capture the raw passion seen his live performance. 
Say what you want about Feldman — his unabashed fervor is one of the best things that has happened on the morning television show in recent memory.
We all should really "Go 4 It" more and dance like thousands of suburban moms are watching.
REAL LIFE. REAL NEWS. REAL VOICES.
Help us tell more of the stories that matter from voices that too often remain unheard.
BEFORE YOU GO
PHOTO GALLERY
Celebrity News & Photos