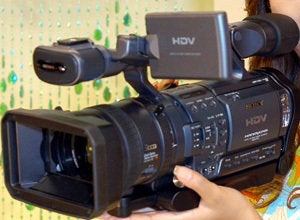 Seen any good short films lately?
These days, because of the affordability and ease of the "shoot and share" nature of digital filmmaking, there is an abundance of films online from which to choose, and more on the way everyday.
In the past, you would have been required to attend a film festival in order to see exciting, new filmmakers showcasing their latest, cutting-edge efforts. But today, thanks in no small part to the digital format's rise as an acceptable industry format, it's quite possible that the next Quentin Tarantino or Katherine Bigelow may be posting a new film right now, and you don't have to wait in line or "know somebody who knows somebody" to get in to see these future trailblazers in action. Because they're just a click away.
Here are a few really cool online short films you should see (Volume 1)
From Collection Agency Films comes a truly original animated short called Tall Tales and Other Big Lies. Texas music legend Ray Wylie Hubbard recounts one concert in the seventies, where he witnessed a hilarious and horrific sight, never to be forgotten.
Tall Talse and Very Big Lies
Craig Rosenthal's The Trainee. A trainee robber that holds up a Singapore convenience store with hilarious consequences.
Nowhere Fast--Writer/Director Adam Jones created this film as a comedic reflection on the detriment of multi-tasking. The protagonist suffers from self-inflicted myopia. His peripheral vision is blinded by an endless stream of meaningless tasks that must be completed to preserve a certain lifestyle. He represents the sort of person you often come across in Manhattan, and perhaps anywhere--completely wrapped up in his idyllic cocoon of his expensive, immaculate apartment, his material possessions, and the order in which they are maintained. His wheels are spinning and he gets nowhere fast.
From University of Texas film student Max Kruemcke, a short called I Don't Need To Know. Based partially on the writings of Nietzsche and my own life experiences, this film explores the desires and wants at the base of the human instinct. According to Kruemcke, "Just because I'm in film school doesn't mean I can't express myself at the caliber of Godard or Truffaut."
Popular in the Community