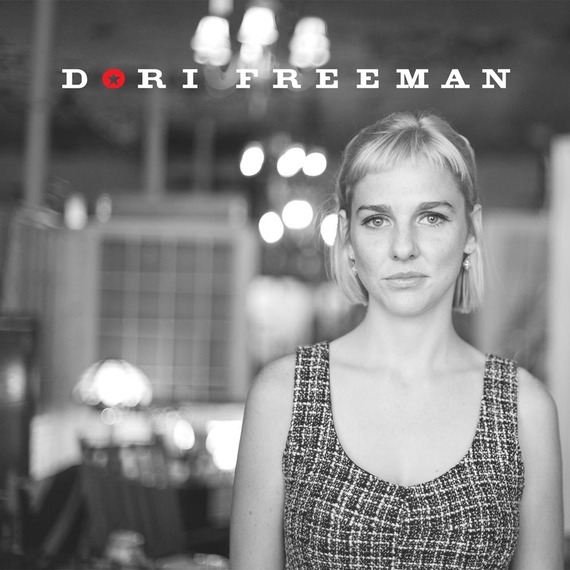 If you like Emmy Lou Harris, Iris Dement or Nancy Griffith, I think you are going to love Dori Freeman's new video, "Go On Lovin'."
A native of Galax, Virginia -- home of the Rex Theatre, the Blue Ridge Music Center and WBRF 98.1 Classic Country -- Freeman hasn't strayed far from her hometown's musical roots. The 24-year-old's love of classic country shines through on her latest release, which sounds more like vintage Harris and much less like anything coming out of Nashville these days.
Freeman has been playing guitar for nearly a decade and writing songs almost as long. She said in a recent phone interview she wrote "Go On Lovin'" during a time when she was listening to Blue Sky Boys and The Louvin Brothers, which might also explain the classic sound.
"It's about when you are in a relationship and you see it fizzlin' out and you can tell the other person is slowly losing interest," she explains.
The video is minimalist, with only portions of Freeman's face and head showing. Her expressive eyes match the mood changes reflected in the color changes and reminded me of something you might have seen in the '60s and in fact is the look Freeman says they were going for. The video was directed by Julie Gratz and produced by Kaleida Vision.
"I have a friend Zepheniah O'Hora, another country singer who lives in New York City, and he sent an old picture of Barbara Streisand with a strip of light over her eyes and I really like it."
She adds, "Shooting this one was much more intimate because it's just one shot on my face the entire time and it was very intimidating for me and kind of scary. But I also really like the idea of making people as uncomfortable as I was shooting it. It wound up being really fun."
You can catch Freeman live and on tour this summer beginning with HoustonFest 2016 in Galax today and tomorrow.
The song is from her debut self-titled album produced by Teddy Thompson on Free Dirt Records that was released in February and has already received rave reviews from NPR, American Songwriter, World Cafe and Rolling Stone, among others.
Would love to hear what you think about this emerging artist and her new video!
Popular in the Community