The creator strikes back.
As souvenirs were thrust forward for him to sign, Lucas basically accused the lot of being mercenaries out to collect his John Hancock for profit.
"This is $200 a signature, so why don't you just go out and get a job?" he blurted out.
Lucas, who answered questions about director Ron Howard taking over the Han Solo movie, explained to the camera that "these people are here to make money. ... They're not fans. They just want to make money."
In all fairness to Lucas, it can be hard to tell who the true aficionados are. And as it turns out, his estimate is nearly spot-on for some of his hand-signed items on the market, according to eBay.
So if he's going to call out those who do exploit the autograph market, it's his galaxy. We're just living in it.
Related
Before You Go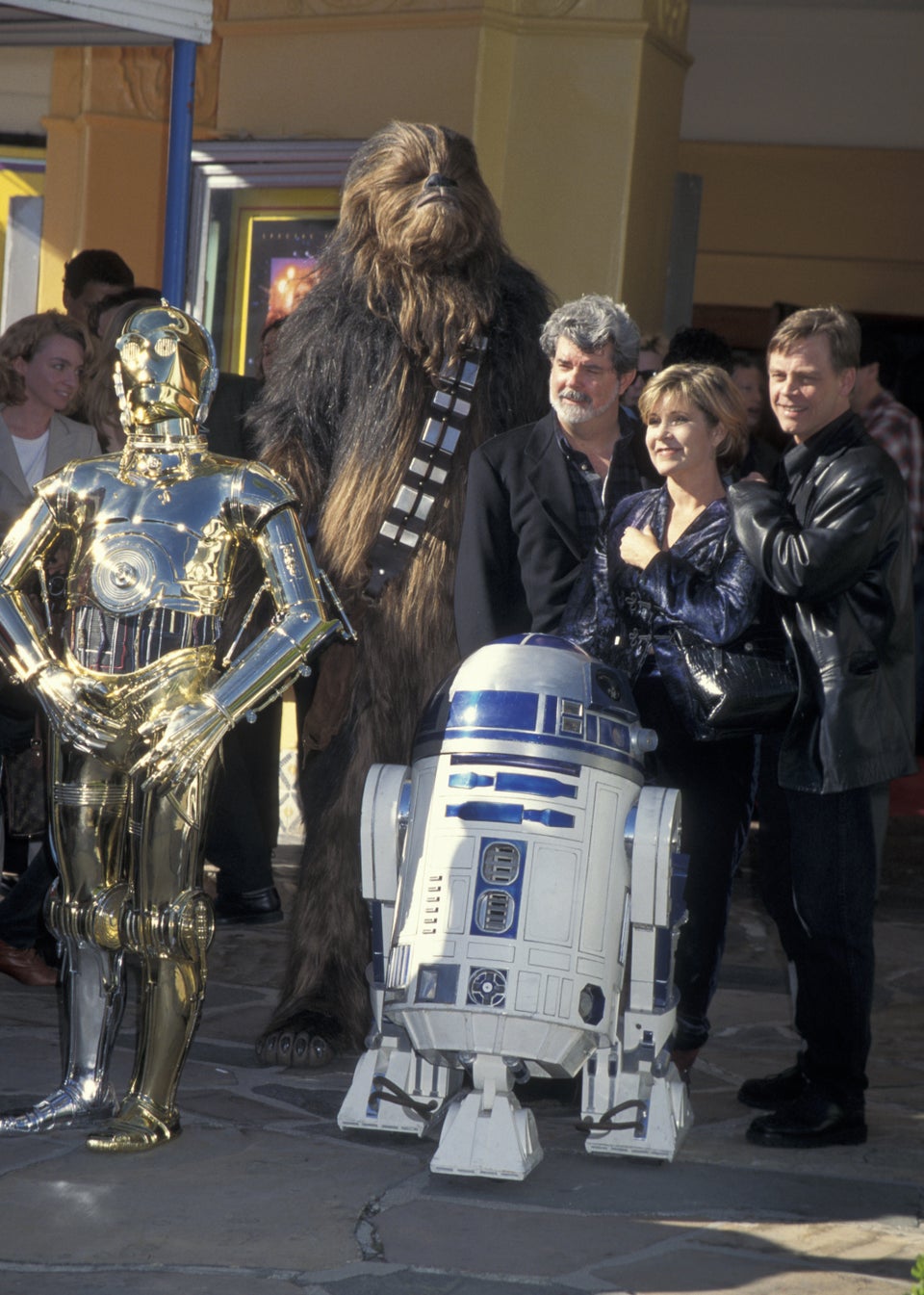 "Star Wars" Premieres Through The Years
Popular in the Community