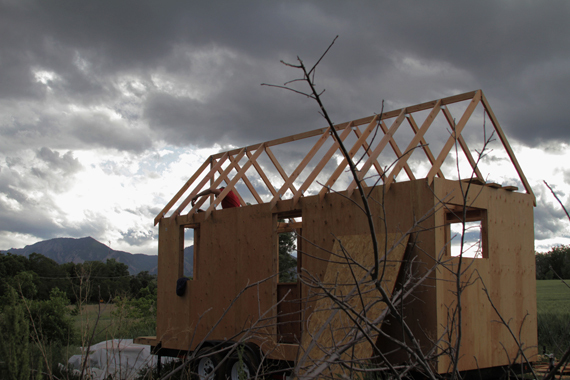 TINY is a new documentary about one couple's attempt to build a 130-square foot Tiny House with no building experience, now out on DVD, iTunes, and Vimeo on Demand.
A little over three years ago, on a frigid Friday in February, I sent my partner Christopher a text message: "What are you doing?"
Christopher replied he was "just working" and then "Might go up to the mountains."
When he finally told me what he'd really been up to -- that he'd skipped work and called a mountain real estate agent on a whim, and put down an offer on a five-acre plot of land -- I didn't have to ask why or what he was planning to do with it.
I knew what this land was slated for: a tiny 130-square foot cabin built from scratch, with his own two hands. He'd been scheming and dreaming about it for years. Just a few months shy of his 30th birthday he decided he couldn't wait any longer to make the dream a reality. Christopher has a reputation for being an impulsive person. He takes leaps without thinking too hard about the consequences or what exactly they might entail. I'm usually more practical. So perhaps it surprised him when I matched his idea with an equally crazy one of my own:
"Great," I said, "Let's make a documentary film about it."
We taught ourselves everything we could about DIY building and filmmaking as we went along. We scoured YouTube channels and blogs for information, peppered the clerks at our local Home Depot with questions and reached out to the few other self-taught "Tiny Housers" we found online for advice. We discovered there was a quickly growing Tiny House movement. In addition to documenting our own building process, we decided to visit and film other families around the country who had downsized their lives into these homes the size of a parking space.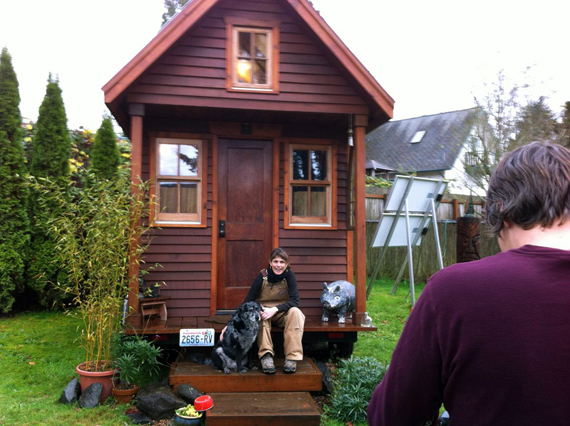 We were motivated by the question: What makes a good home? As we began our own construction process and learned more about the movement and the community around small-scale living, we became fascinated by the many people we met who were living Tiny. If a home wasn't defined by stuff or by space, we wondered, then what was it? We hoped that building our own, from scratch, would help us to find out.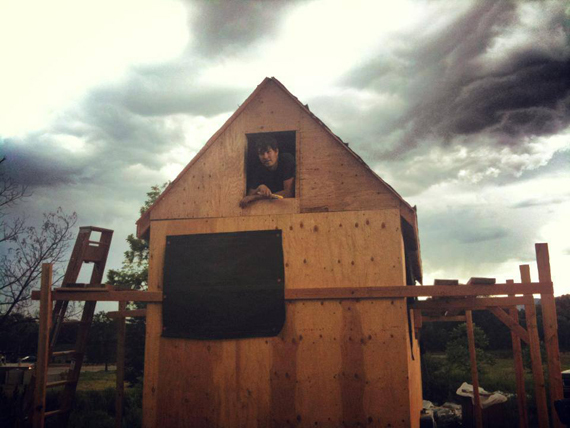 Building a Tiny House and making a film took more time, energy and money than we bargained for. But it was the tough times that taught us the most, including our own ability to push through and bounce back. We learned to rely on and really appreciate each other and the close friends and family who supported us.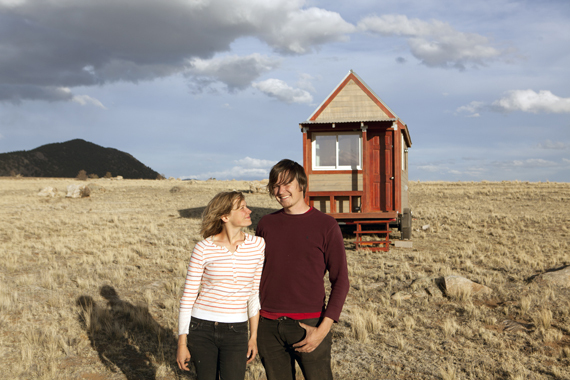 It may sound corny but it's so true, and was hammered home to us with every board we nailed into place and every interview we filmed: the things that make up the good life--generosity, a sense of humor, gratitude--just can't be bought in a store.